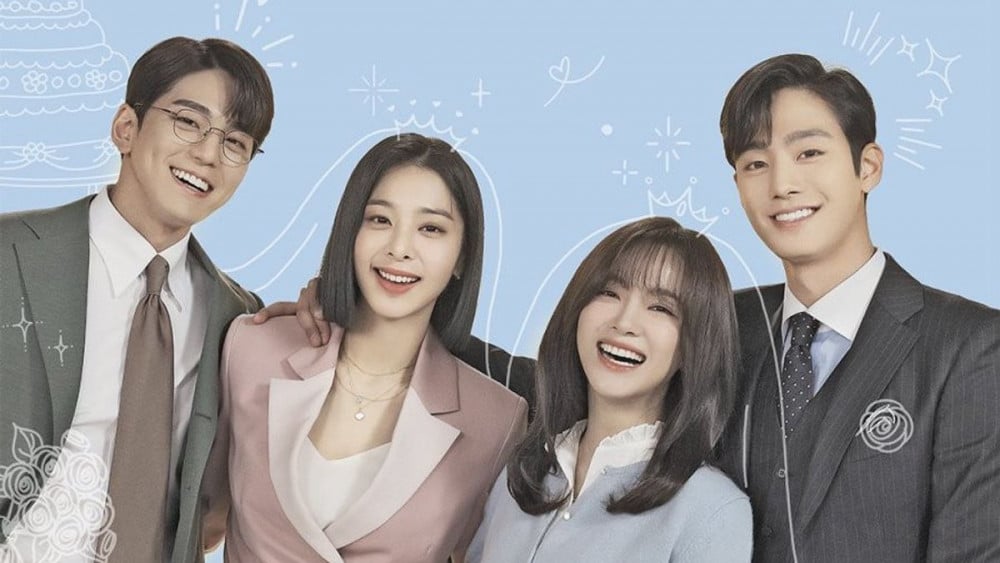 SBS's romantic comedy drama 'A Business Proposal' will be broadcasting a special highlight episode, featuring commentaries made by Kim Se Jung, Ahn Hyo Seop, Kim Min Kyu, and Seol In Ah.

The special commentary episode, titled 'Curious Business Proposal Story Y', will be broadcast on March 19 KST at 10PM KST. Here, scenes that drew a lot of attention, such as when Kim Se Jung and Ahn Hyo Seop had their first encounter through a blind date, as well as others that caused viewers to burst out laughing, will be gathered into one 70-minute-long episode. With the special episode including scenes from episode 1 through episode 6, viewers who were unable to watch the previous broadcasts will be able to catch up to the latest happening in the drama.
Furthermore, the drama's lead cast members including Ahn Hyo Seop, Kim Se Jung, Kim Min Kyu, and Seol In Ah will be adding commentaries throughout the broadcast, adding to the excitement. Fans of 'Business Proposal' will be able to witness the never-before seen chemistry among the actors and actresses up-close.
Meanwhile, SBS's 'A Business Proposal' airs every Mondays and Tuesdays at 10PM KST.