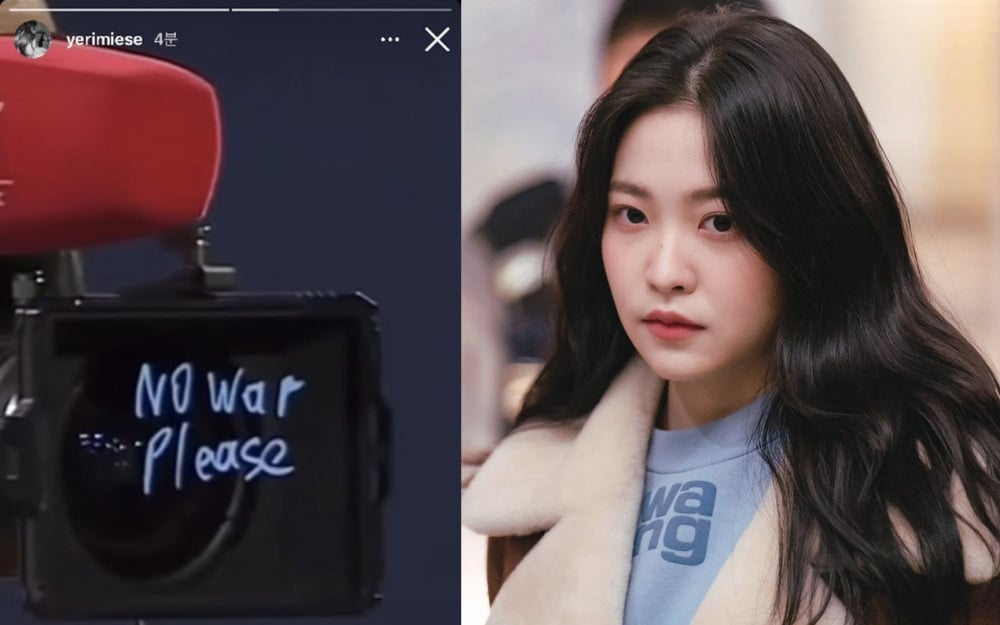 On February 27, Red Velvet's Yeri showed her support for Ukraine through her Instagram story by sharing a capture of a photo showing "No war please," written on a camera lens.
The photo was from a recent tennis match when Russian tennis player Andrey Rublev wrote: "No War Please" on the lens of a camera broadcasting the tournament after the semifinals of the Dubai Championships on February 25.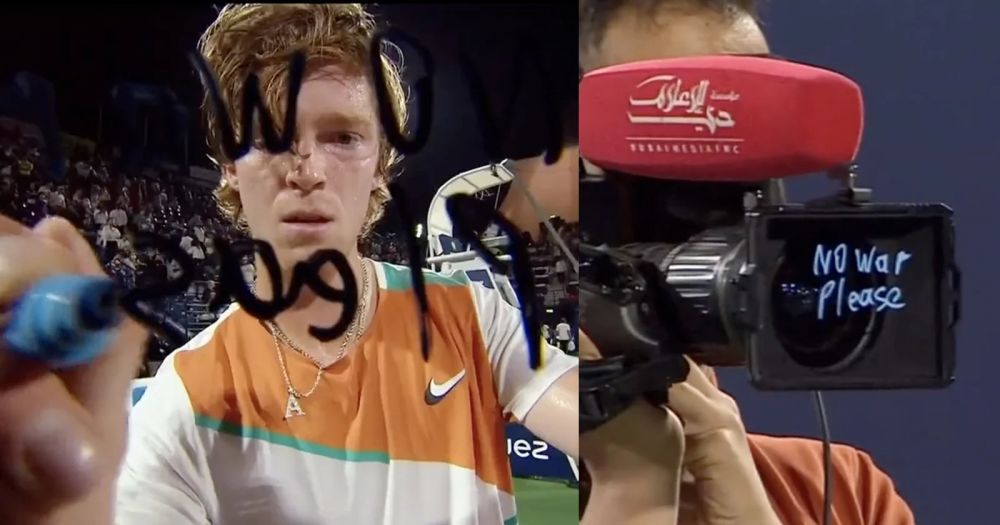 This was a day after the Russian troops officially began their full-scale invasion of Ukraine. Many, including the people of Russia, are standing against Russian President Vladimir Putin's decision to invade Ukraine.
Many are showing their support for Ukraine, hoping for this horrendous war to come to an end. Red Velvet's Yeri is also joining in support, hoping that this war ceases and Ukraine is left to peace with its citizens safe.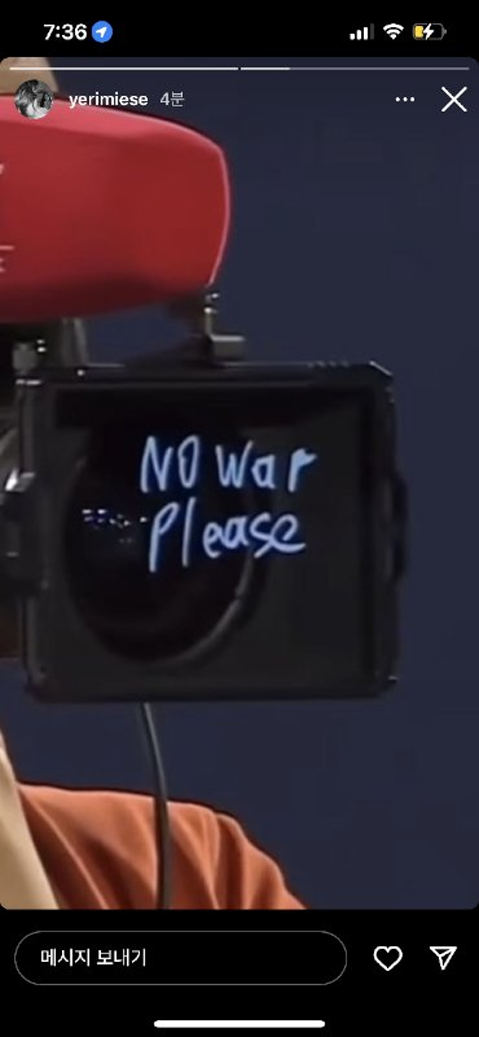 Many Korean netizens are also joining both Andrey Rublev and Yeri, along with thousands of people in support of Ukraine. Netizens commented, "I pray that the war comes to an end quickly," "I really don't want this war to get worse," "Yeri is awesome expressing support," "I really think Yeri is so awesome always having an interest in current events and expressing her thoughts," "This war really needs to stop," and, "I think I like Yeri the more I see her. She's really cool."