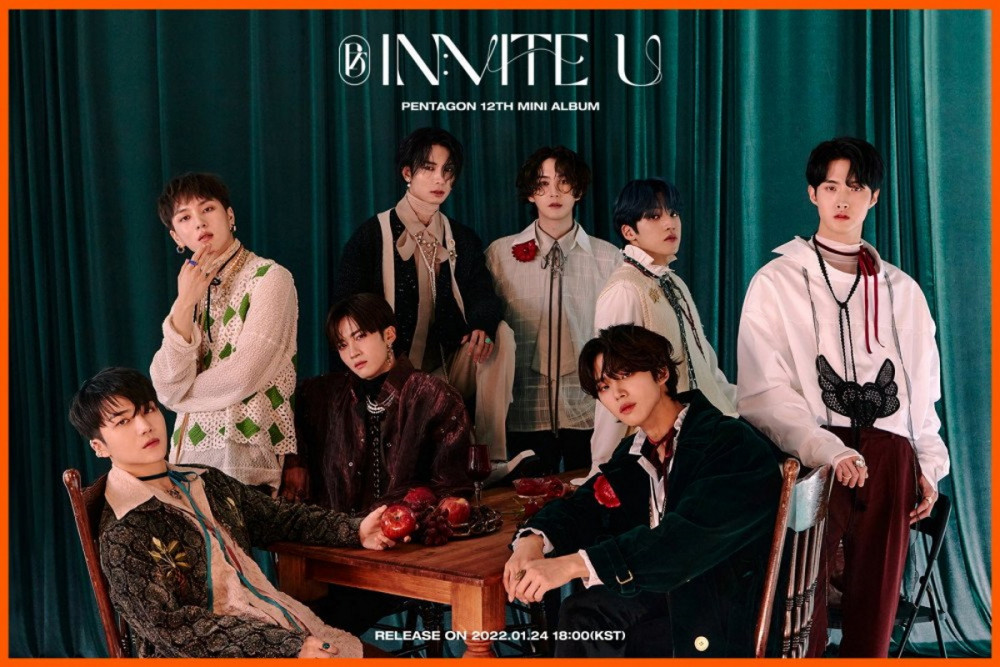 Pentagon set a personal record in their first week of sales with their 'IN:VITE U' mini album.

According to the Hanteo chart, Pentagon achieved their highest first week of sales ever with 'IN:VITE U'. The mini album sold a total of 79,996 copies from January 24 to 30, which broke the Cube Entertainment group's previous record of 70,731 with 'LOVE or TAKE'.

Pentagon made their comeback with their 12th mini album 'IN:VITE U' and title song "Feelin' Like" last week.

Congrats to Pentagon!