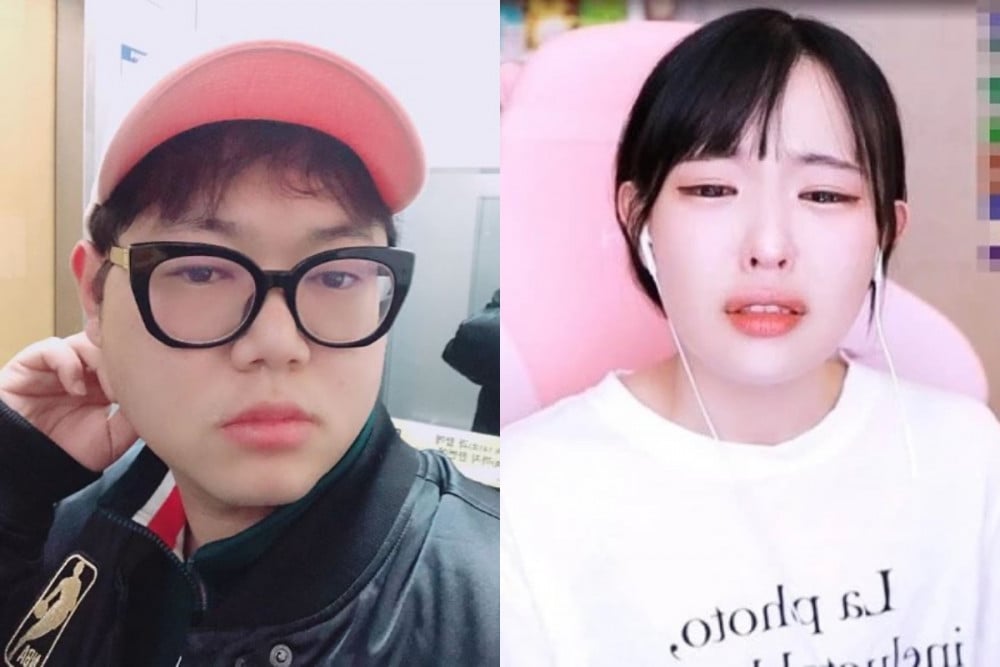 Earlier yesterday, popular BJ Jammi was reported to have committed suicide due to malicious comments from netizens. It was also made known that her mother has also committed suicide earlier due to the same reason. As Jammi's uncle posts this upsetting news, netizens cannot help but blame fellow BJ Gamst.
Gamst is a BJ who gained popularity with his soccer commentary and game content on Korean streaming platform Afreeca TV.
On February 5, threads with content relating how it is Gamst's fault that Jammi became depressed and received malicious comments surfaced on online communities such as Instiz, Ygosu, and Fmkorea.

Earlier in 2019, Gamst was controversial for sexually harassing streamer Jammi while conducting a joint live broadcast with BJ Ozil and Namsoon. At that time, Ozil asked Namsoon, "Did you masturbate after watching Jammi's broadcast?" to which Namsoon replied, "Of course."

Since then, there have been a lot of sexual harassment comments on Jammi's YouTube, but as the controversy arose, the three BJs have reflected after conducting an apology broadcast.

Netizens also left comments of criticism on Gamst's broadcasts, saying, "Gamst didn't control his fans even though they were driving Jammi into feminism," and "Shouldn't he have controlled his fans?"

On the other hand, there were also opinions criticizing such extreme posts against Gamst, saying, "Don't push Gamst," "If you want to put it this way, it's because of the netizens' extreme comments," and "It's exactly because of articles like this."

Meanwhile, Gamst said on his Afreeca TV live broadcast on the February 5, "Three and a half years ago, I have already contacted Jammi to apologize for the sexual harassment." adding that at that point of time Jammi was fine. However, he also confessed that he felt heavy seeing the notice and cannot help but feel responsible for it, and further apologized for it.
May Jammi rest in peace.