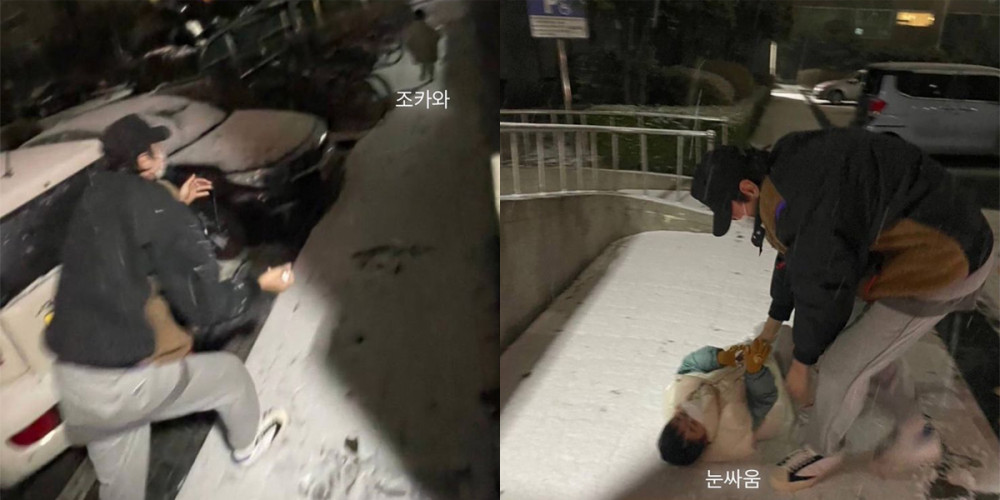 On February 1, actor Lee Kwang Soo shared that he was enjoying his Lunar New Year holiday with his family via Instagram story.
The Instagram story posts consisted of a set of three photos, where Lee Kwang Soo seems to be engaged in an energetic chase in the snow with his young nephew. The photos were not unlike images of Lee Kwang Soo from his 'Running Man' days, causing laughter. Lee Kwang Soo also wrote, "Fun. Snow Fight. With Nephew."
Happy Lunar New Year from Lee Kwang Soo to all!