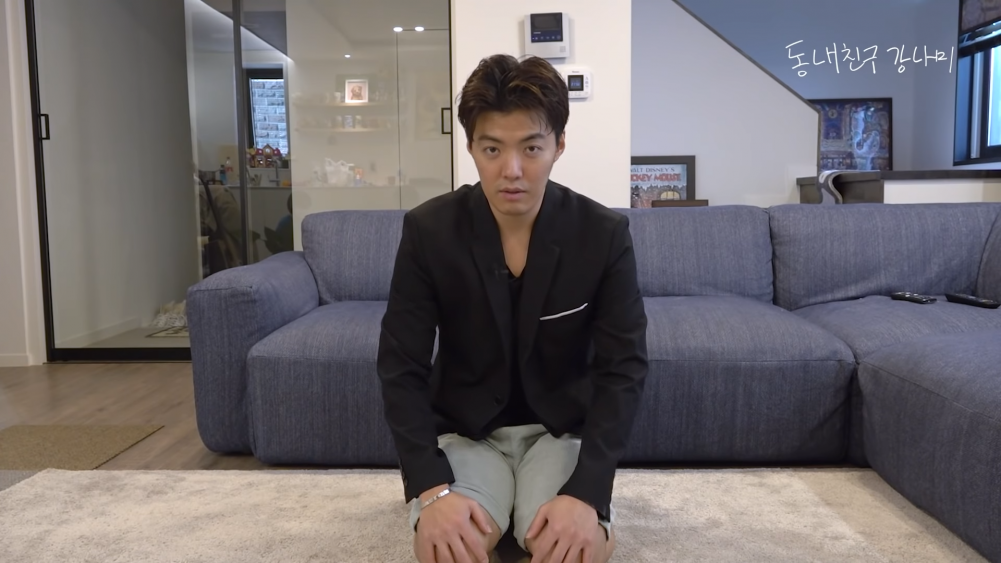 Kangnam posted an apology video just a day before his wife returned from China.
On February 21, Kangnam posted on his YouTube channel a video titled, "A day before Sang Hwa returns home, his unspoken sincerity." In the video, Kangnam explained, "I am filming this video as a means to self-reflect to Mrs. Lee Sang Hwa. I ask for your understanding as I read the pre-written text to convey my precise thoughts."

Kangnam continued to say, "On February 14, I posted a video titled, 'A sad day of Kangnam, who has been alone for a month without Sang Hwa.' In the video, I did things that Sang Hwa told me not to do such as eating instant foods, snacks, and playing games with friends. I sincerely apologize for causing concerns to Sang Hwa who is working hard overseas."

He continued to elaborate, "I thought it was okay because I knew Sang Hwa would not be able to use YouTube in China, but there were more people who saw the video and shared the video in various online communities and Sang Hwa saw the video. I am not recording this video because I am afraid of the aftermath."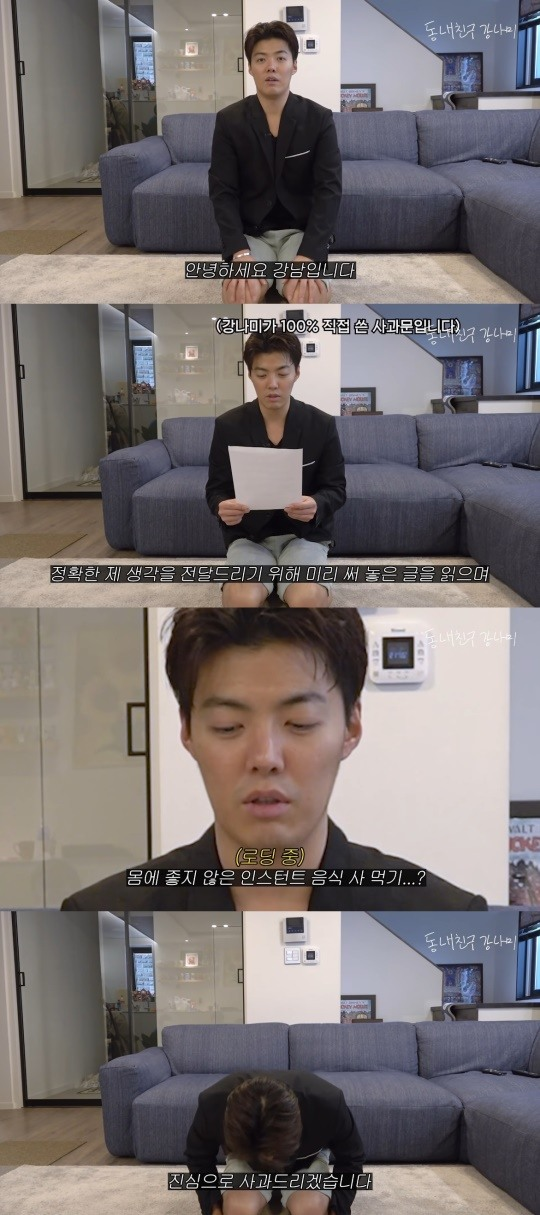 Kangnam explained, "I am recording this video because I regret how I just had fun while Sang Hwa was working hard in China and even showed tears. I am really sorry."

He continued to say, "But there are more things I am sorry to her. There is another video that has to be uploaded, other than the one that was posted before. I think I'll really be in trouble if that gets posted. So I want to say sorry beforehand. Please don't watch that video."

The video producers asked Kangnam, "Did Mrs. Sang Hwa say something?" and Kangnam responded, saying, "She didn't say anything and just sent me a capture of the video. I got goosebumps. And she called me at 11 PM from her hotel. She told me 'what are you doing?' and I said it was for filming. She said 'I have to gather the employees.'"

On this day, Kangnam concluded the video revealing that he has the last interview to become a naturalized Korean. He explained, "I think I will pass. I plan to live broadcast me passing the interview. It will be at 4 PM on the 26th, Saturday. Please look forward to it. I will show everyone that I passed."