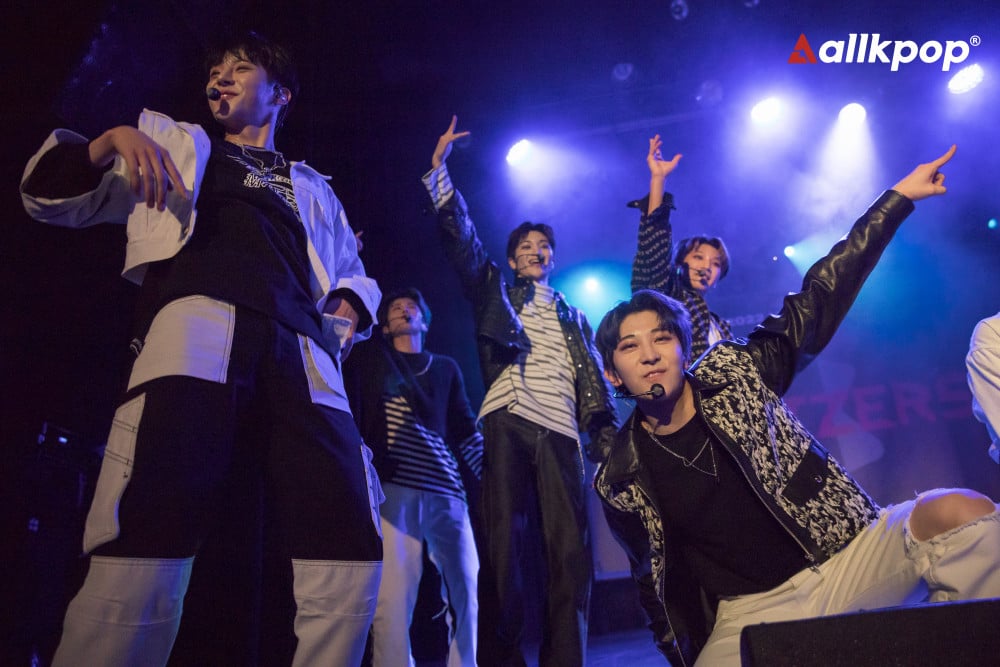 BLITZERS are ready to prove their worth as rookies of a new generation.
On February 5, BLITZERS successfully kicked off their first U.S. tour, 'Check-In,' by performing in Los Angeles at the El Rey Theatre. The concert was packed with performances of their hot title tracks as well as their heartwarming B-side tracks. There was also a special stage delivered by a particular member, which unexpectedly shook everyone's hearts!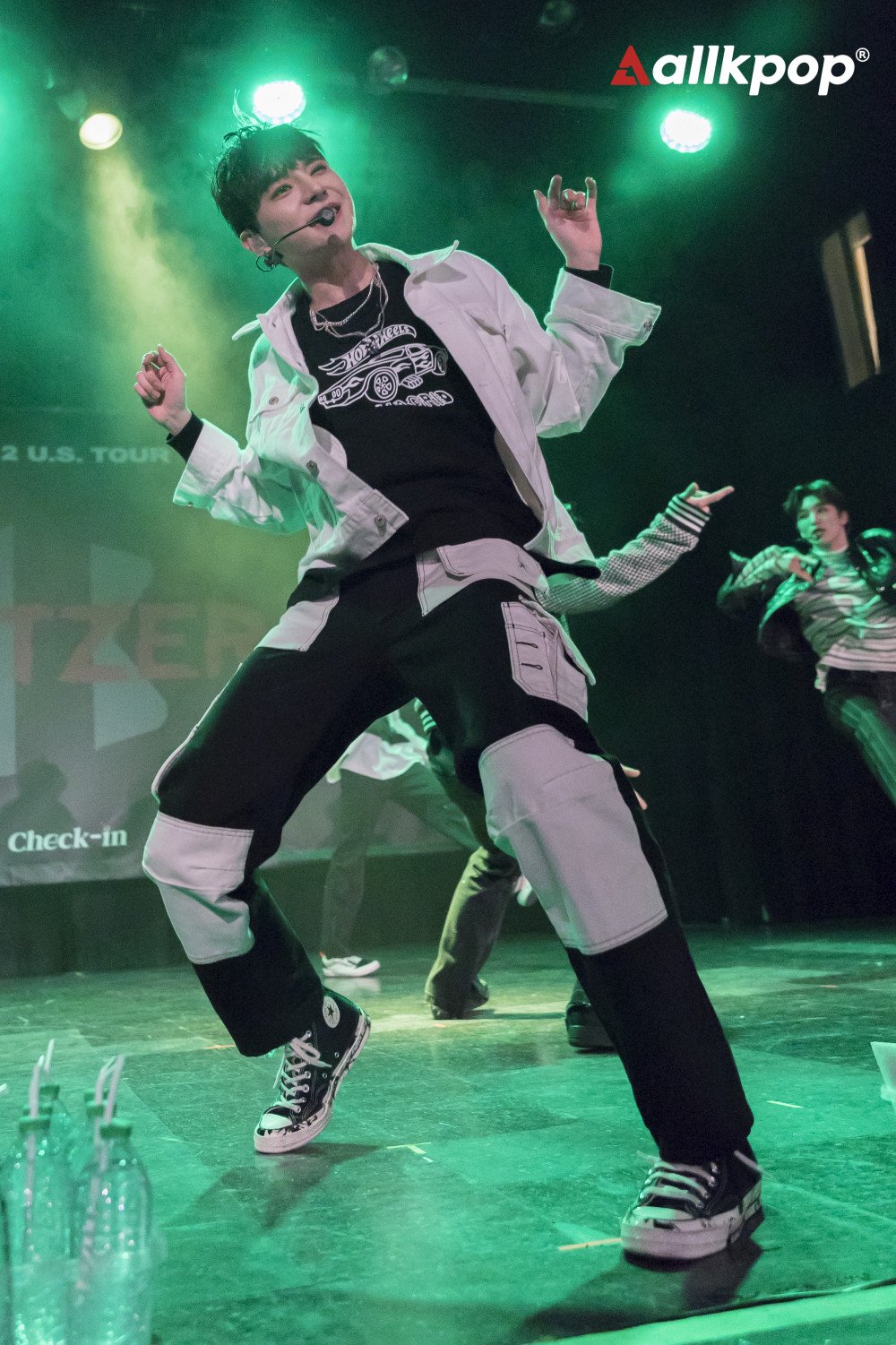 The concert began with their debut album's opening track, "Blitz (Next Level Remix)." As soon as the curtains were drawn, the group stunned the audience with their edgy choreography and rhythmic vibes. Seeing their choreography up close for the first time confirmed just how fast they had to move their limbs, not to mention all the high jumps and kicks that they were executing.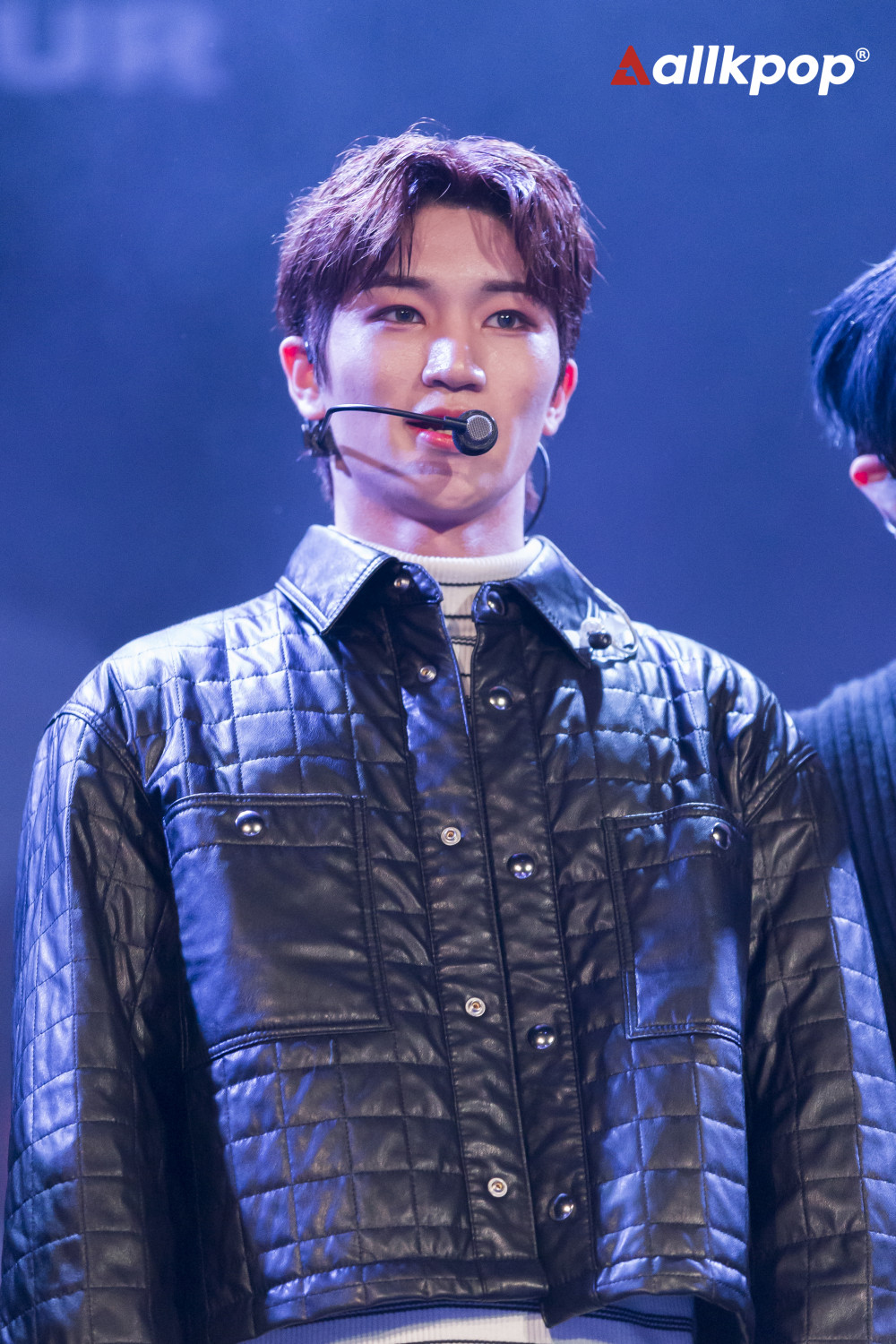 After the opening performance, the boys introduced themselves during the first talk session and shared their excitement for the tour in English. The session was followed by a performance of "K-Pop," a song that indeed contains their passion and ambition to represent the genre.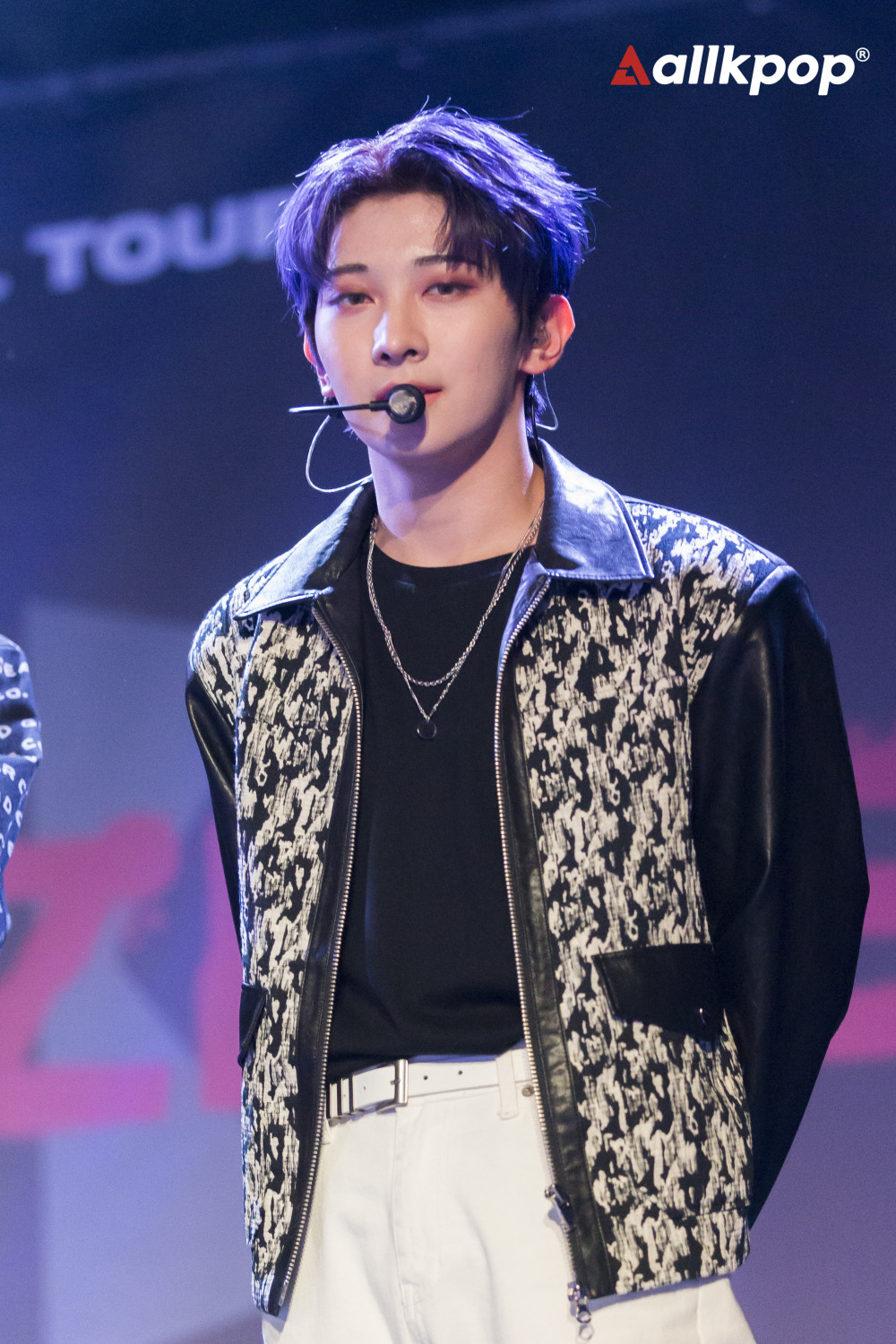 Well-suited to their group name, the next number, "Dream Pilot," stirred the crowd as fans began to truly connect with the members by following the mid-tempo dance moves and making eye contact. The performance was followed by another talk session, during which the members said that they like to listen to "K-Pop" when they are "sad," with hopes that BLITZERS can become the fans' one and only 'K-Pop' as a group.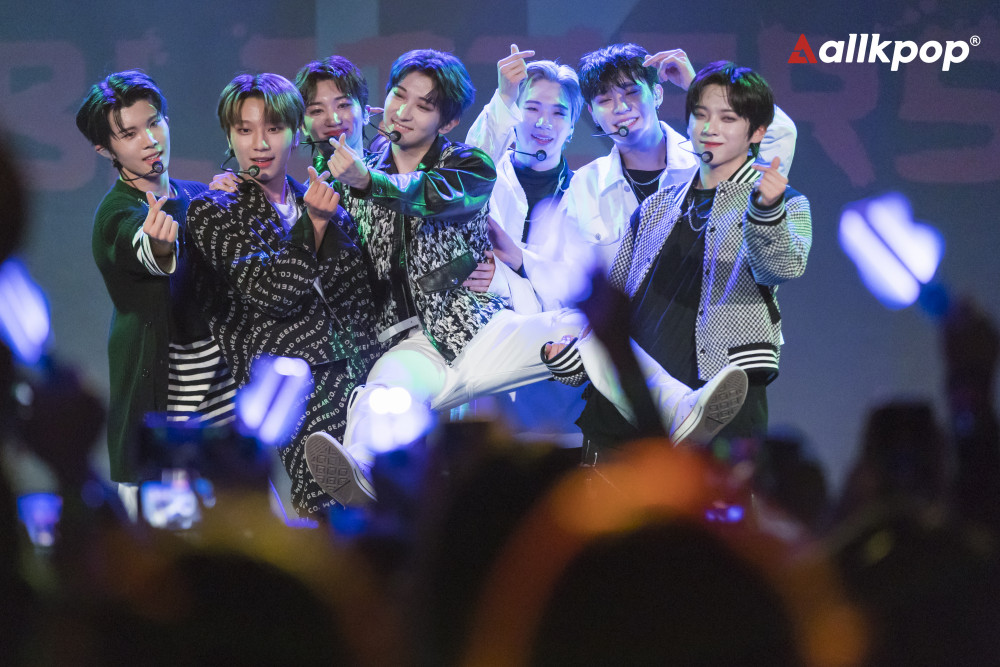 Then, the next stage really pumped up the atmosphere with a rather adorable performance of "Hop-In"! Quite unlike their other title tracks, this song focuses more on smaller, charming gestures and an easy-to-follow choreography during the chorus. Most of the minimal beats were filled in by the joyful screams of the fans; every time a particular member came closer to the edge of the stage, the cheers grew louder and louder.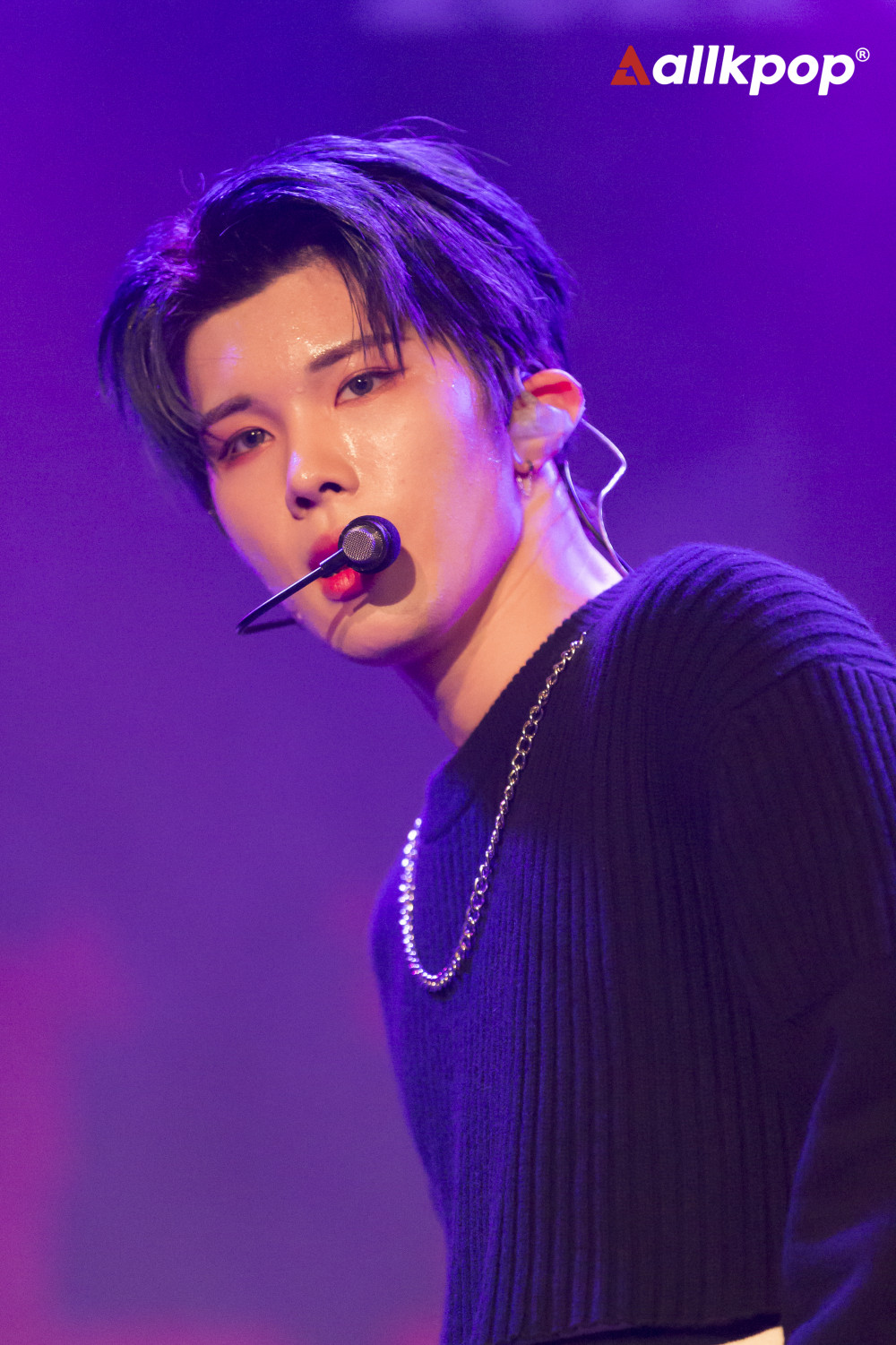 To show off their dynamic contrast, the next song was "Will Make A Mistake," a performance that mixes up their playful sides with ruthless lyrics that speak to their confidence. After the stage, the boys gathered round and wiped off their sweats. Once the high chair seats appeared on stage, member Jinhwa was suddenly asked because of his dripping sweat: "Why are you so wet from the rain?" Before he could even answer the question, however, the lights were dimmed, and the next song began: "Rain Drop."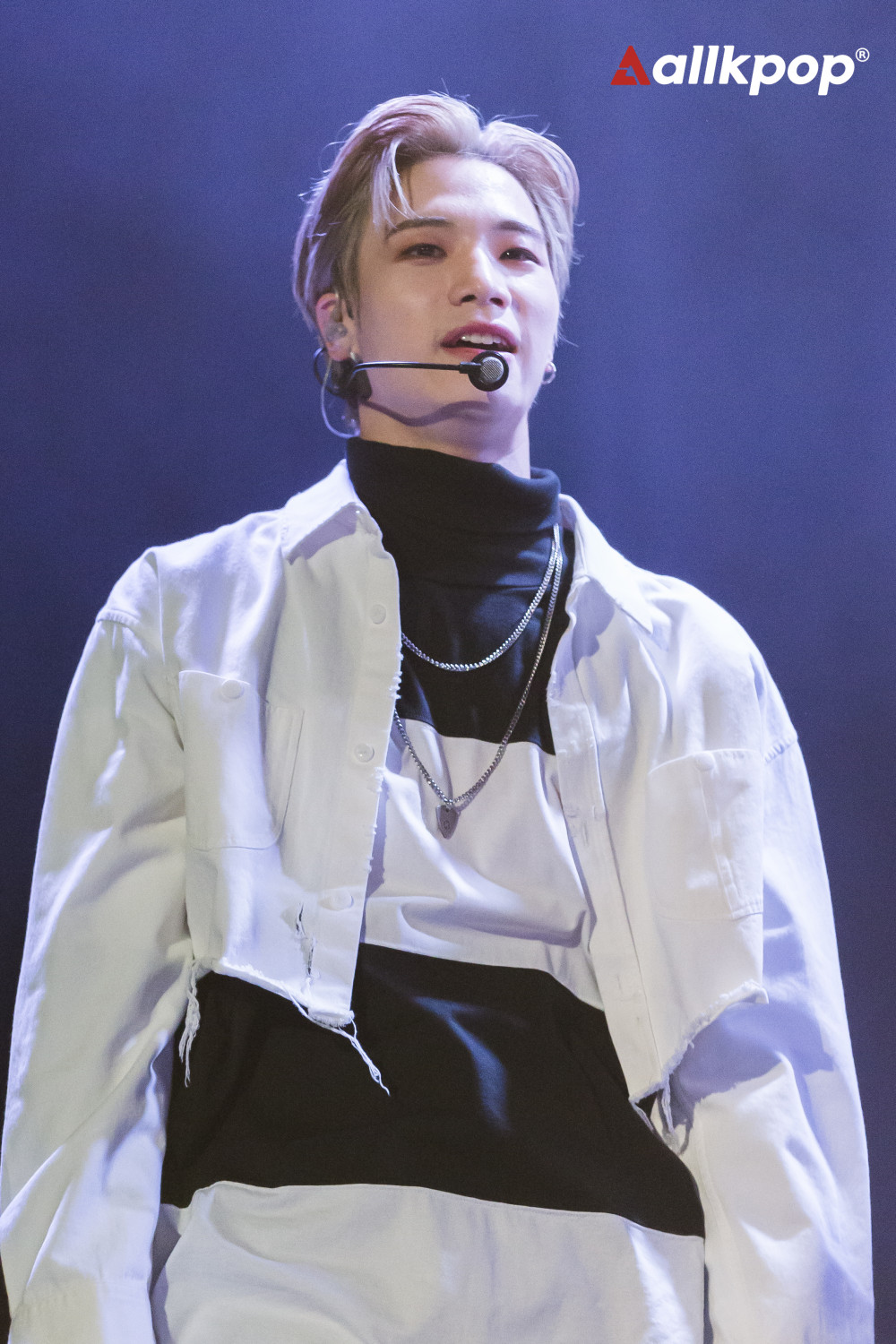 During another talk session, the boys discussed what they wanted to do in LA. When they asked for recommendations, the fans shouted everything from Roscoe's chicken to Six Flags. Each member shared their bucket lists, which included going to Hollywood as well as eating LA BBQ and Kimchi stew in Koreatown. Following this adorable group conversation, members Wooju and Chris started doing push-ups to show off their stamina, and this brief moment was followed by a surprise announcement.
The entire audience was in for a very special treat that nobody had expected: a special stage from member Wooju!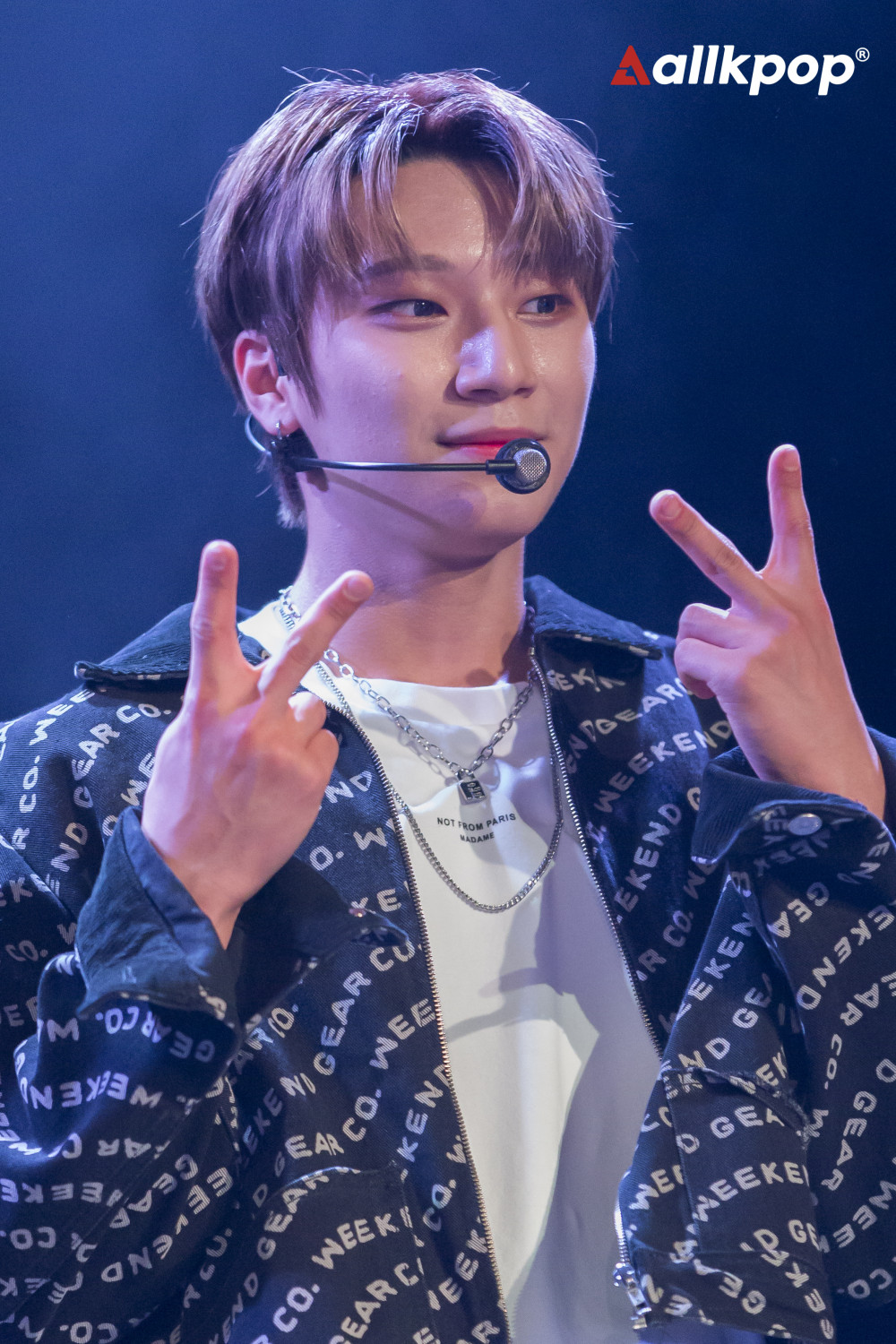 For his solo special stage, Wooju sang a cover of Harry Styles's "Falling," which had everyone immediately raise their phones to capture him singing all by himself. Only a single spotlight shined the member above as he genuinely focused on his own voice. The reaction was no less than effortlessly enthusiastic; all the audience members cheered for him, a mere 2004-liner maknae ready to prove his worth as a vocalist.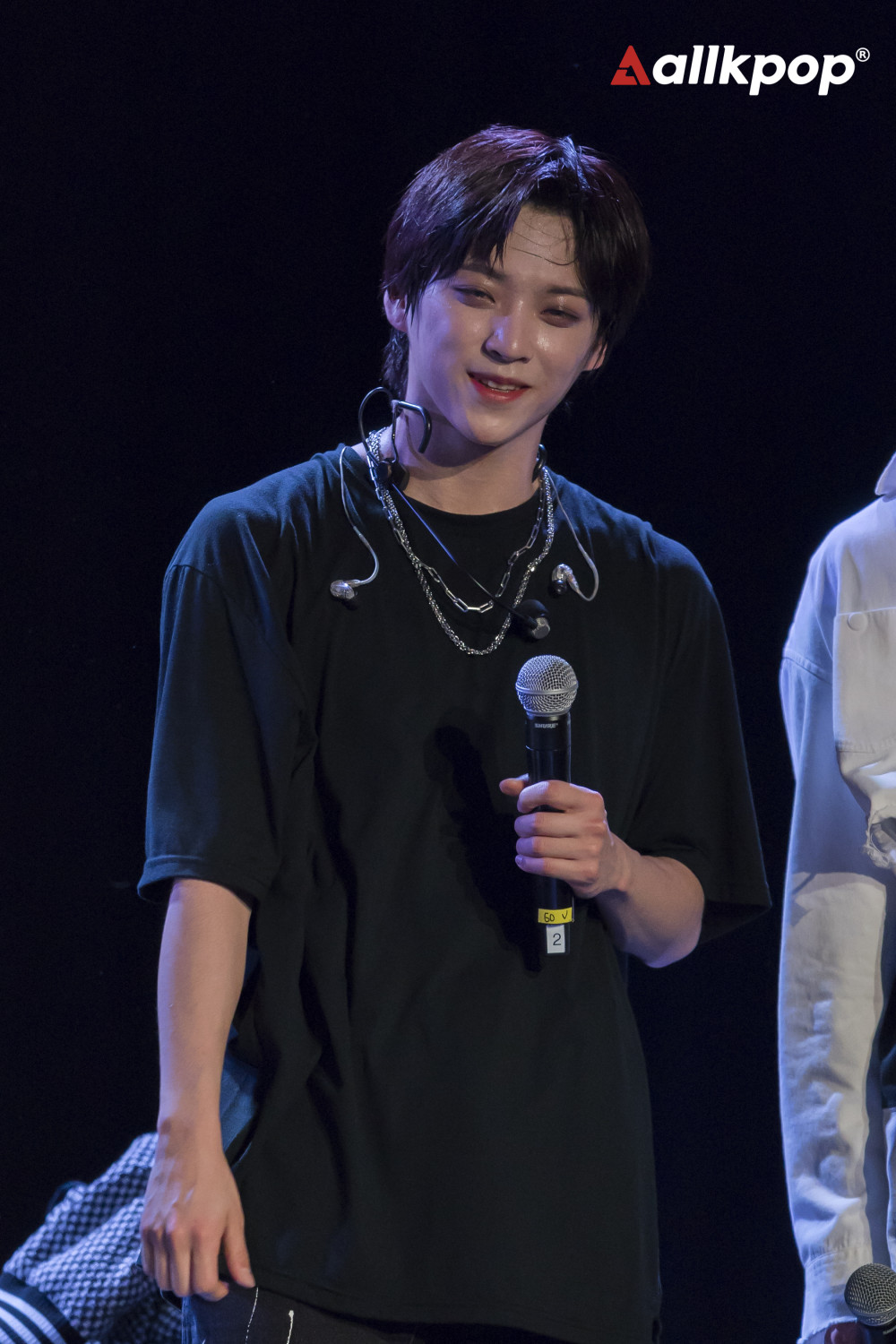 After the special performance, the rest of the members re-entered the stage with formal teal-colored outfits, which was a stark contrast from their casual black-and-white sporty outfits. While waiting for everyone to change into these new clothes, the members noted how they "differently" Wooju appeared to them after delivering such an amazing ballad stage.
The next segment was yet another surprising moment for BLEE, their fans, as BLITZERS offered to play a game with them for a prize giveaway! The game consisted of a rock-paper-scissors tournament, and only a handful of lucky fans who won the game against the members received a special ticket to claim their prize at the end.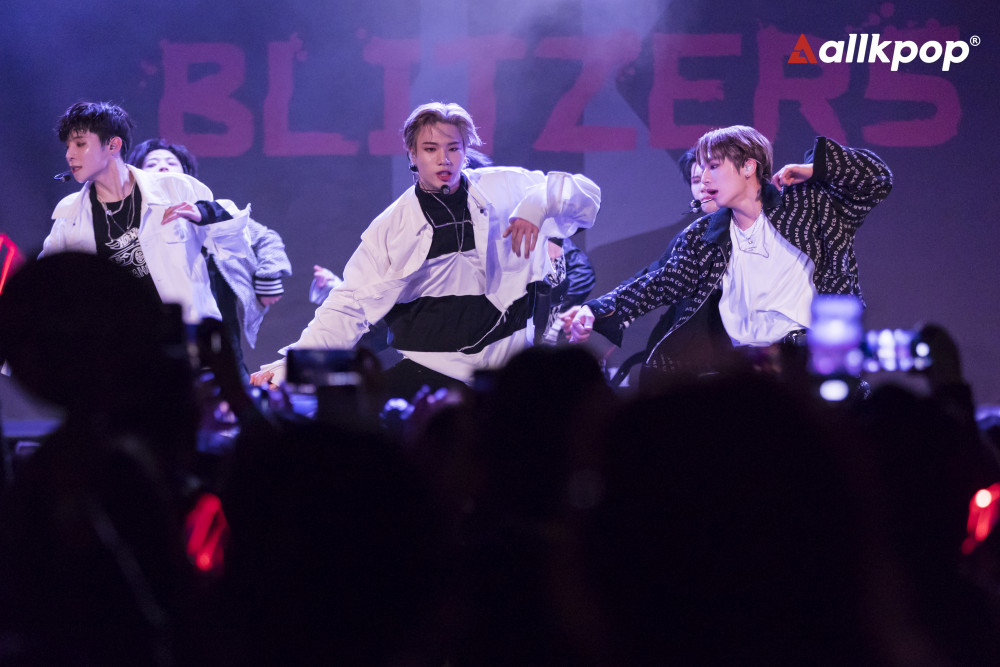 After this precious segment, the boys went back to their 'performance-mode' and delivered their latest title track, "BOBBIN." Dressed in formal garments, the members looked even more charismatic and energized. With this song as the last stage before the final talk session, the members and the fans soaked up their synergy by capturing every moment.
Before bidding their fans goodbye, the members promised their international BLEE that they will come back after improving a lot more, performance-wise as well as with their English. The audience expressed their gratitude by cheering and enjoying the final three performances: "Drawing Paper," "Breathe Again," and "Forever In My Heart."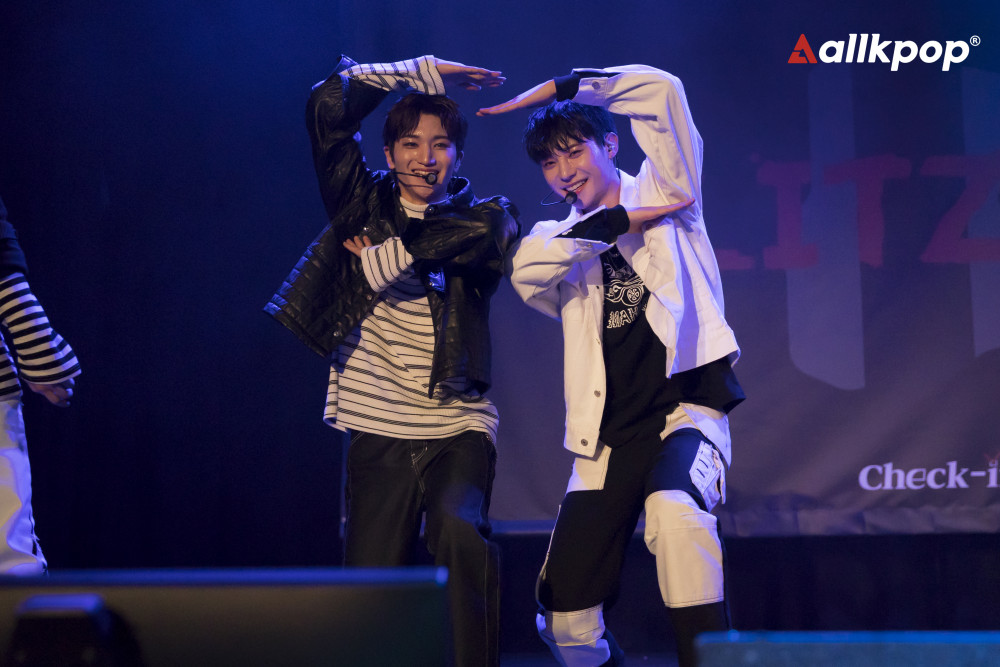 It was a good combination of emotional and high-powered songs to end the show, bringing some sizzling reactions from the crowd. The fans were especially hyped up to watch their performance of "Breathe Again," the debut track which garnered considerable attention since last May. Even before the beginning of the performance, the crowd began to either whisper or downright chant the title "Breathe Again."
Overall, these rookies already looked incredibly comfortable on stage, and member Chris who is originally from Las Vegas, also smoothly carried the conversations with their fans. The innovative sound of their album tracks added onto visually appealing performances multiplied the powerful effect that these boys can offer. Their U.S. tour continues until February 17, hitting all the big cities, including New York and Chicago.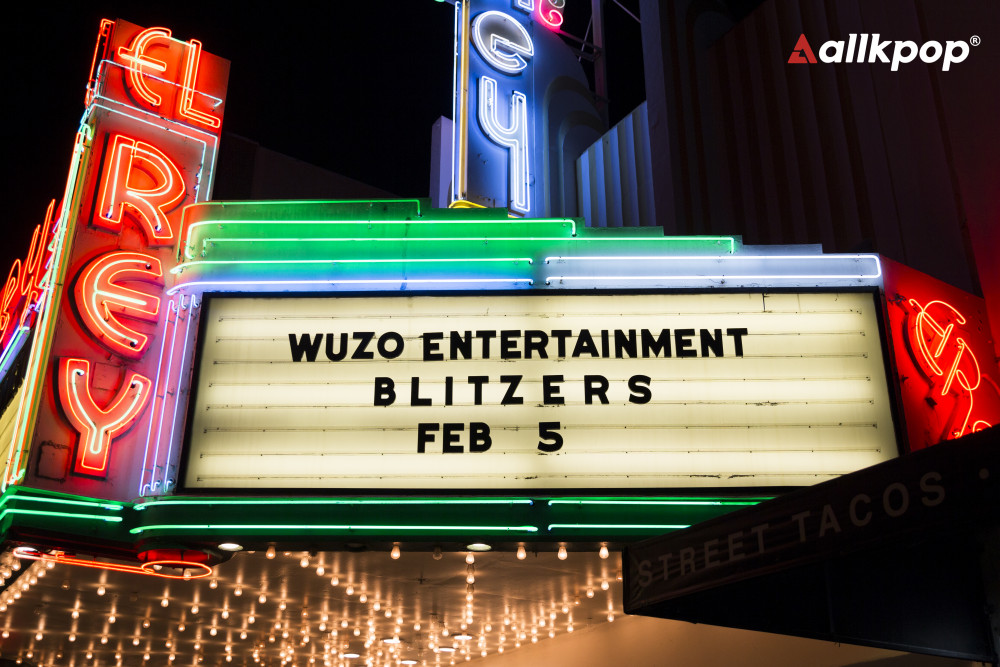 As a rookie group with already three promotions in less than one year, BLITZERS has time on their side to showcase even more brilliant album concepts. Their decision to embark on a U.S. tour at this time was certainly a daring move, but one that was certainly worth following through, judging by the excitement of BLEE.
Stay tuned for AllKpop's exclusive 2-part interview with BLITZERS in LA!
(Photos by Stan Leigh)