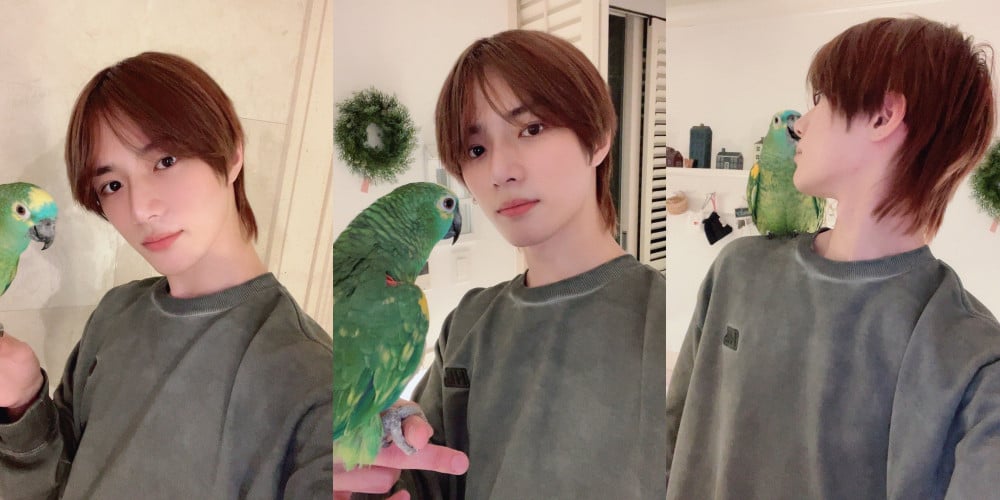 TOMORROW X TOGETHER's Choi Beomgyu has a pet parrot named Toto, and he considers Toto as his family.
Beomgyu hasn't posted anything for a while, and fans have missed him so much. On February 2, 2022, Beomgyu finally posted three photos of him with Toto.
In the caption, he said he wants his fans, MOAs, to know that Toto is alive and having a happy day. It looks like he knew MOAs have been missing Toto very much. Beomgyu is also hoping that MOAs will have a happy day, too.



After that, "TOTO" trended at #7 Worldwide on Twitter.
Last August 24, 2019, Beomgyu uploaded a video of Toto giving Beomgyu a peck, and it was such a great moment.
They are so adorable! Fans are looking forward to more photos and videos of Beomgyu and Toto.