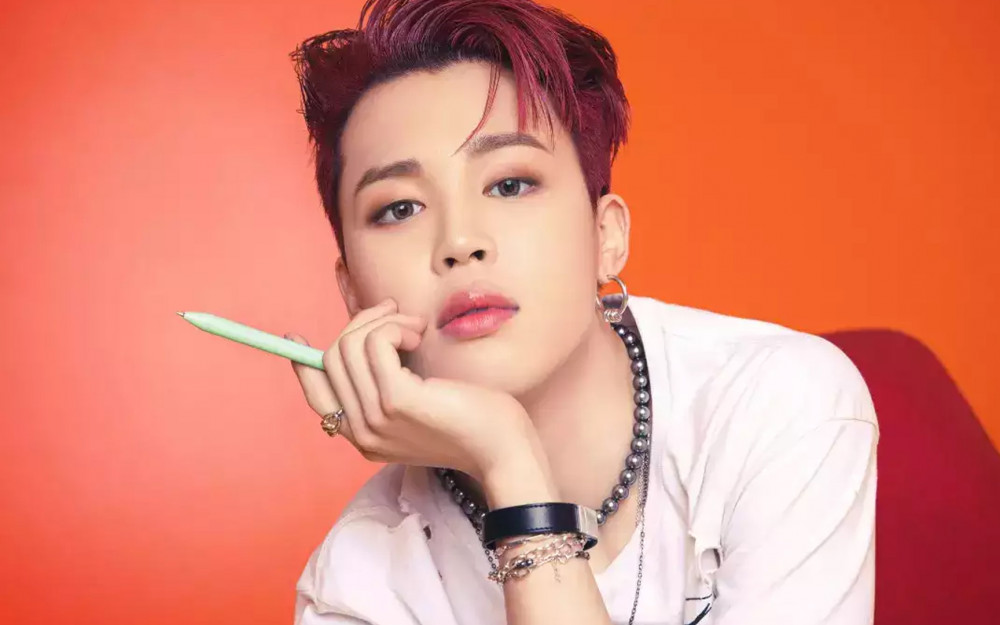 BTS's Jimin updated his fans through Weverse and assured them not to worry because he is doing well.
On January 31, Big Hit Music made a statement in regards to Jimin's health condition and revealed that the BTS member had tested positive for COVID19 and also had acute appendicitis. According to the statement, Jimin felt a sudden abdominal pain with a mild sore throat the day before on January 30th. After visiting the emergency room, where he received a PCR test, Jimin tested positive for the COVID19 virus and also was diagnosed with acute appendicitis.
Jimin underwent surgery the early morning of January 31st, and the music label explained Jimin is resting well and recovering after successful appendicitis surgery.
Despite the agency's announcement, many fans could not help but be worried about the idol. Then on February 2, Jimin personally updated fans through Weverse.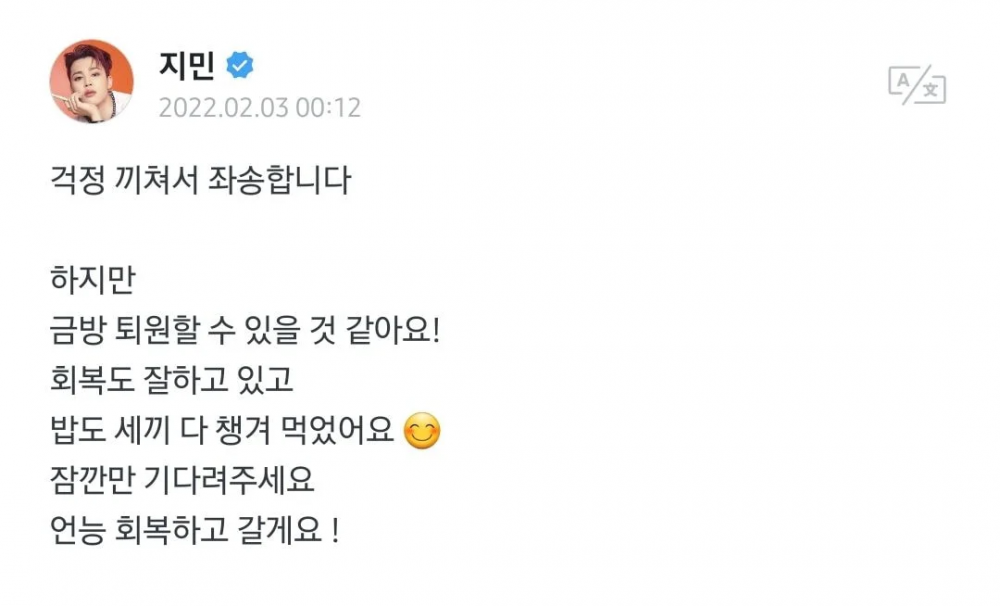 Jimin wrote, "Everyone, you must have worried a lot right? I am recovering well!" He continued to say in another post, "I'm sorry to have worried you. But, I think I can be discharged soon! I am recovering well too and I am eating all three meals a day. Please wait for just a little, I will return quickly after recovery!"
After hearing the news directly from Jimin, many fans were relieved and left comments showing their support for the idol. They commented, "Jimin recover quickly and return to us safely," "I'm so relieved he is alright," "Please get well soon," "Jimin don't be sick," "Aww he said sorry, he's so cute," "He was so happy he didn't even know he had a typo," "Jimin, just get better fast," "I hope Jimin isn't hurting anymore," "He's so nice, he wrote on Weverse because he was worried his fans would be worried," "He doesn't need to be sorry, just hope he gets better," and "Aww, just get healthy again."