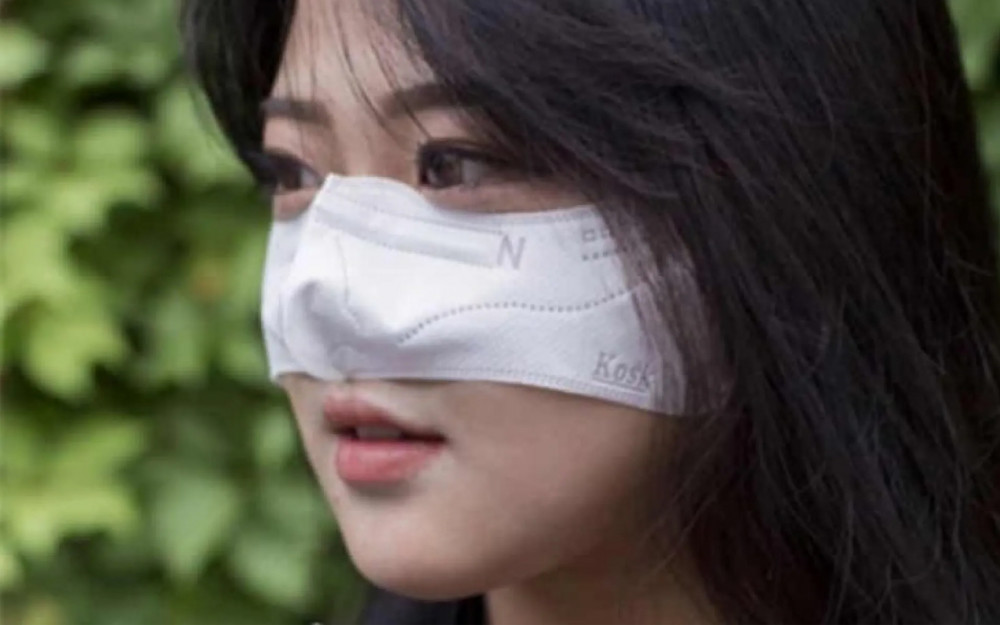 Recently, there is a new form of masks that is garnering attention in South Korea. Named the 'Kosk' or the 'Nose Mask,' the new design only covers the nose so the wearer can comfortably eat while still covering their nose or "Ko" in Korean.

Amidst the COVID-19 pandemic, the Omnicron variant is increasing the concerns of all people across the world. On February 4, the British Guardian reported that wearing a mask covering the mouth and nose is effective as they are the easiest pathway for the COVID-19 virus to enter the body. Therefore, the 'Kosk' has been introduced to help people keep their noses covered while eating at restaurants.

Catherine Bennett, a professor of epidemiology at Deakin University's Institute for Health and Sciences in Australia, said, "You might think it's weird because it's a mask that only covers the nose, but it's better than nothing."

Prior to this, an online community post titled 'Cosk is really released' was posted and garnered attention on the 29th of last month.

In response to this post, the producer of 'Kosk' explained the background to the production of 'Kosk,' saying, "No matter how well a mask is worn in a place where a large number of people gather, there are many cases where the mask is taken off in various situations." He added, "In order to compensate for the shortcomings and prevent respiratory diseases, we directly produced the nose mask - Kosk. We completed it with more time and effort than other masks."

Netizens responded to the viral article, saying, "this is a joke," "better to stay at home," and "the virus still can easily go through the mouth."