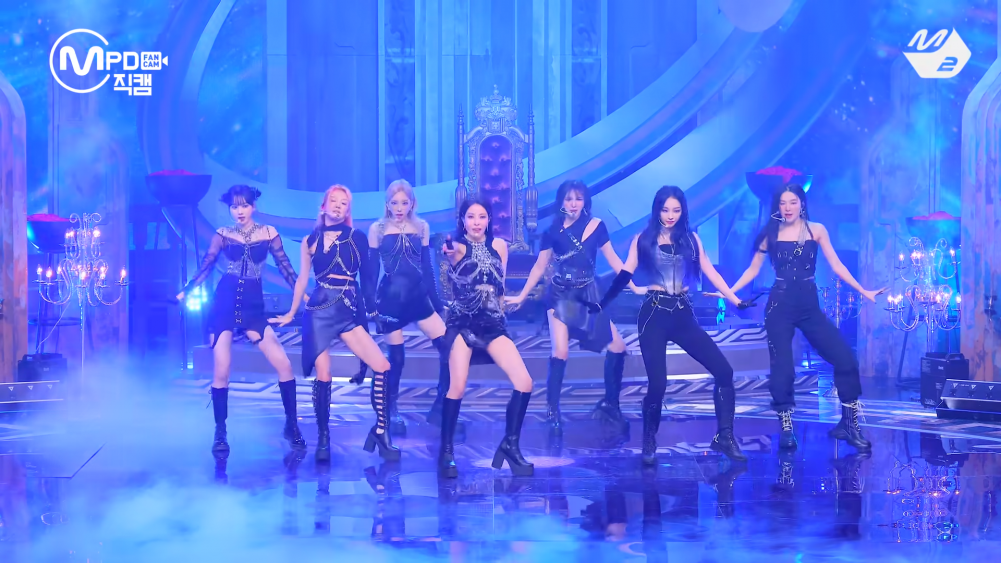 BoA and members from Girls' Generation, Red Velvet, and aespa have banded together to form a powerful SM girl group, GOT The Beat.
Earlier this month, on January 3 KST, the SM Entertainment girl group released their debut song, "Step Back," which is a catchy hip hop/R&B track mixed with the unique SM vibe.

On January 27, GOT The Beat put on an exceptional performance on Mnet's 'M Countdown,' unleashing their powerful charisma on stage.
Netizens and fans were excited to see the girl group's performance as they would be able to see a collaborative performance between the members belonging to SM's popular girl groups.
Netizens gathered to an online community to share their two cents on the girl group's performance and commented, "Wow, all the members are so good," "BoA is so crazy, she stands out," "I think BoA really dances so well," "I feel like BoA is unbeatable, all attention is gathered to her in my opinion," "I feel like everything about this is perfect except for the lyrics lol," "They're all so good, I keep watching the performance," "I wish SM releases more Girls On Top projects from now on, this is awesome," "I love this collaboration project," "I really love the beat of the song but the lyrics...lol," "They're all so gorgeous," "Wendy is so pretty," "I love them all," "They're all so good," "Everyone is so pretty so watching their performance is enjoyable," "Karina looks amazing," "Seulgi is really good," "I really love this," "I love Taeyeon in this," and "Hyoyeon is really cool and charismatic."