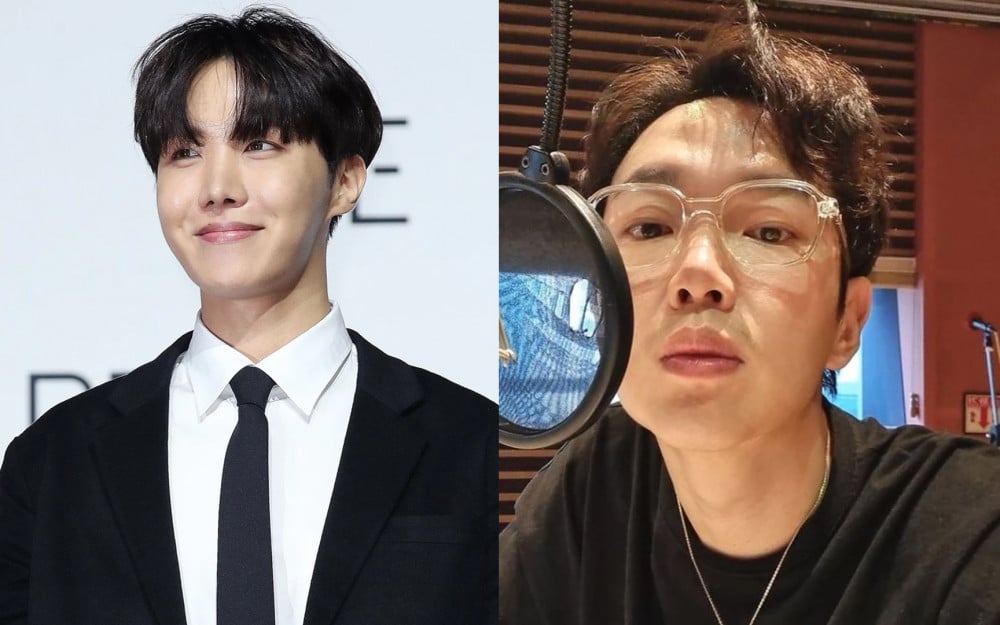 TV personality Jang Sung Kyu recently shared how touched he was when he received a direct message from BTS's J-Hope.
On January 12, Jang Sung Kyu created a post praising J-Hope's warm consideration and wrote, "It's not an easy thing for someone who influences the whole world to pay attention to each person...I bet you even aliens are ARMY." Jang Sung Kyu posted a capture of a message he received from the BTS member along with that caption.
On this day, Jang Sung Kyu made a post revealing that BTS members are fans of his show 'Workman' and showed the captures of the Instagram story posted by RM and J-Hope, showing they really watch the show.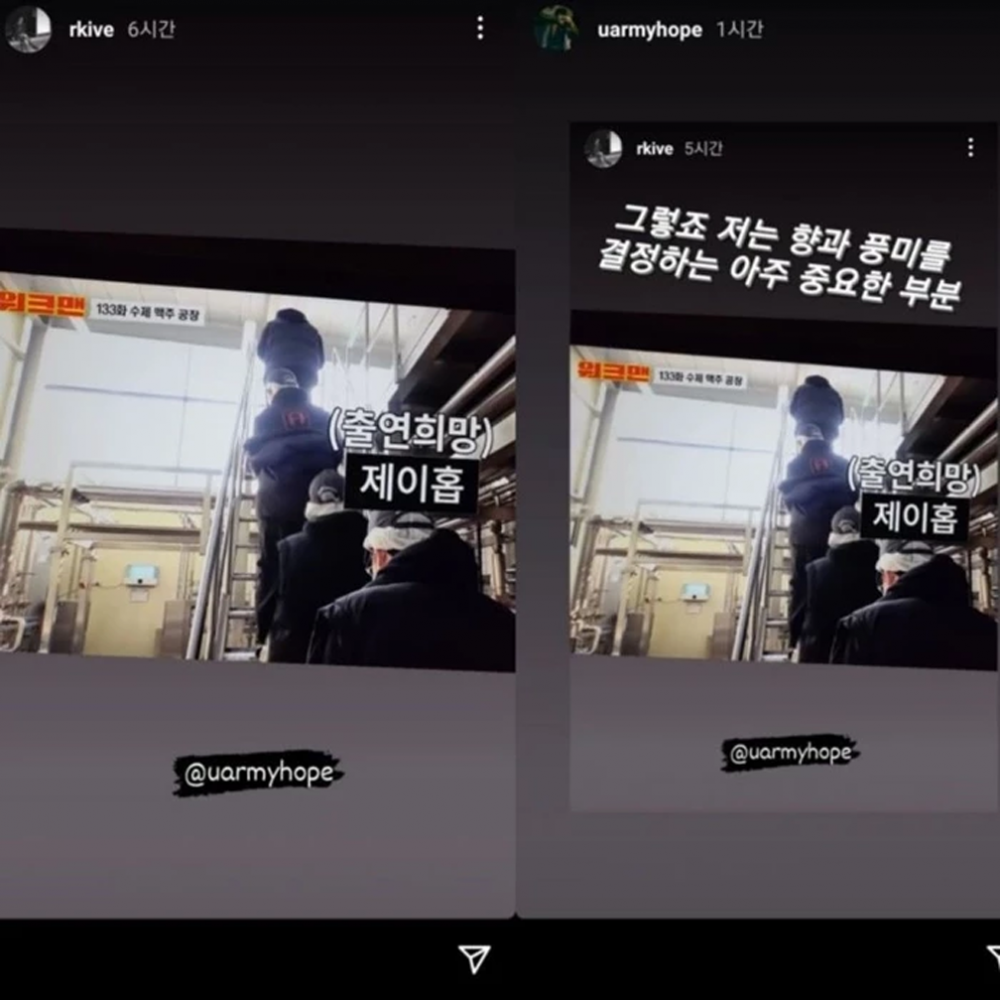 Jang Sung Kyu expressed how thankful he felt finding out that BTS members were fans of his show. Soon after, Jang Sung Kyu also posted a direct message he received from J-Hope.
In the message, J-Hope initiated the conversation saying, "Hyungnim!! Hello!!! kkkk. Daebak, Daebak, I've been watching Workman zz. I'm one of 'JOB guts' (Workman fandom name). I wasn't able to watch this episode but one of our members told me and my name was there!! Thank you for always giving laughter with good content and I'll continue to support you. Thank you for the message and happy new year. Also, please say hi to producer Jiwon? who is always working hard."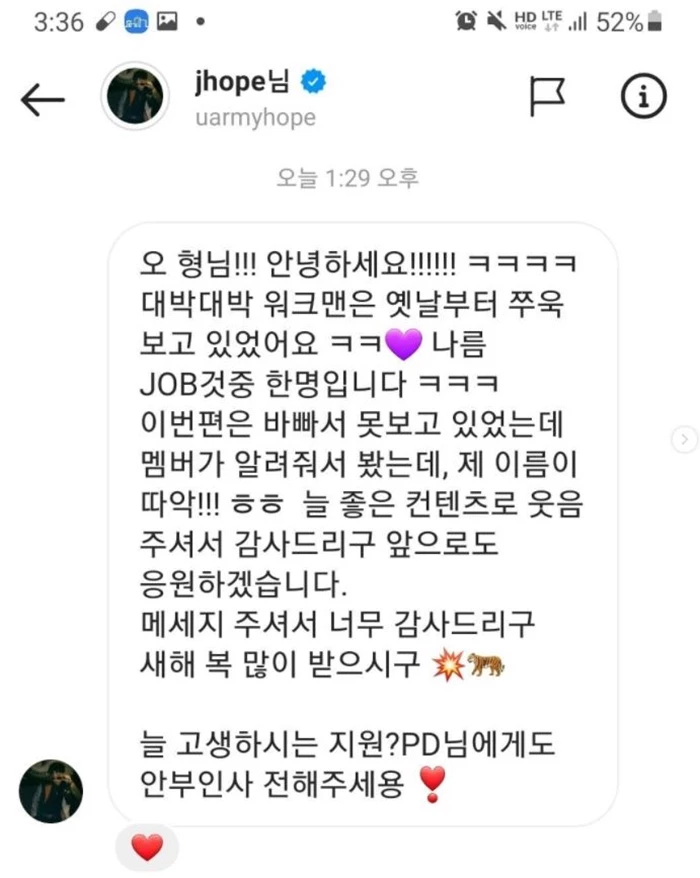 In response, Jang Sung Kyu wrote, "Heol...I'm touched. I feel like crying. I've watched your 'Chicken noodle soup' video more than ten times. Thank you for touching my heart like this. I want to share this message, would that be too rude?! I know that it's a discourtesy but I still ask. the greed of me...Once again, thank you and I cheer for you to continue being the pride of this earth healthily."

J-Hope responded saying, "Yes yes yes Hyungnim, you can do it without feeling overwhelmed. Fighting to you always. and thank you for watching my music video."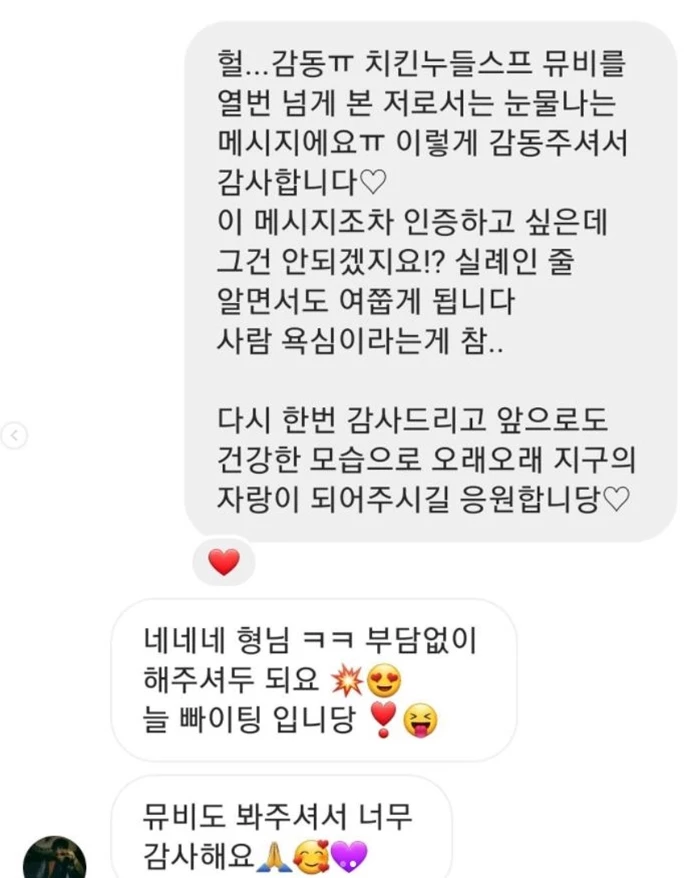 The netizens who saw the message praised J-Hope as his consideration and kindness were shown through his message to Jang Sung Kyu. Netizens commented, "J-Hope is so warm-hearted," "He's so lovely," "J-Hope's direct message is so kind," and "He has such a good personality acknowledged by the whole world."