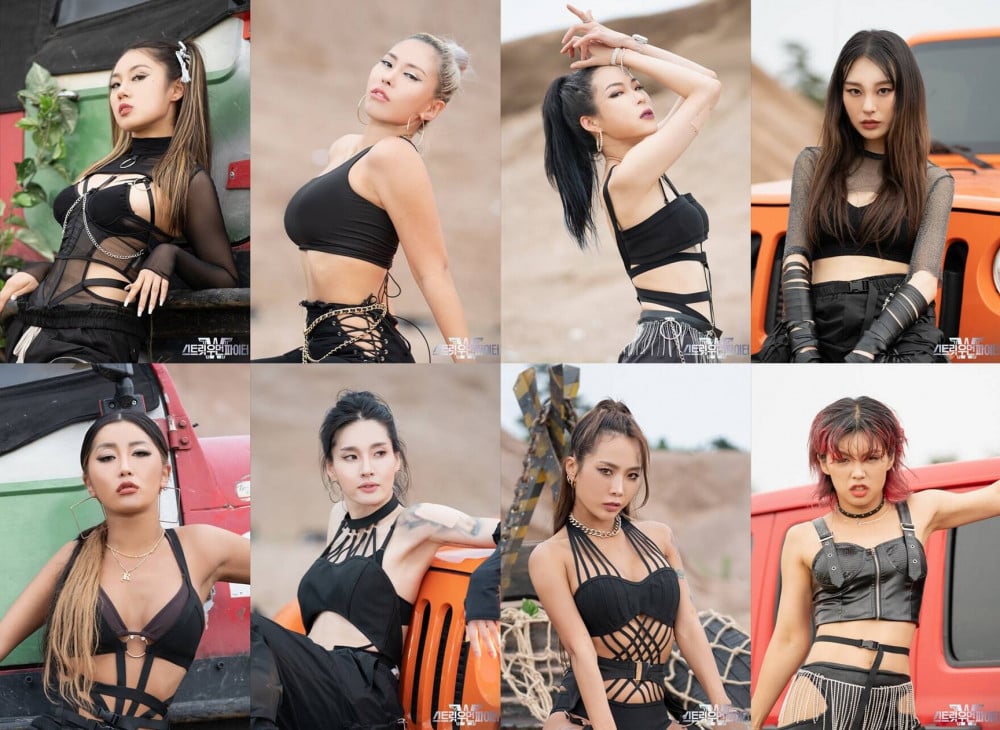 The eight dance crew leaders of the popular Mnet dance competition show 'Street Woman Fighter' are to appear in a new entertainment program together.
On January 5, News 1 reported that the eight leaders - PROWDMON's Monika, Holybang's Honey J, Hook's Aiki, CocaNButter's RiHey, Want's Hyojin Choi, LACHICA's Gabee, and YGX's Lee Jung - will be reuniting for the new tvN entertainment program 'We Won't'Hurt' (direct translation, tentative). They also reported that WayB's leader N0:ZE has a positive outlook on appearing on the show as well.
The dance crew leaders of the popular show 'Street Woman Fighter' have appeared on various programs after gaining immense popularity from the show. They have continued to gain love and attention as the crew leaders showed off their fun and unique chemistry with one another on various talk shows and entertainment programs.
Now, they are to reunite once again in the new upcoming entertainment program in which the leaders will be showing off their unseen charms against the backdrop of the calm countryside.
The show 'We Won't Hurt,' will be airing sometime this month.