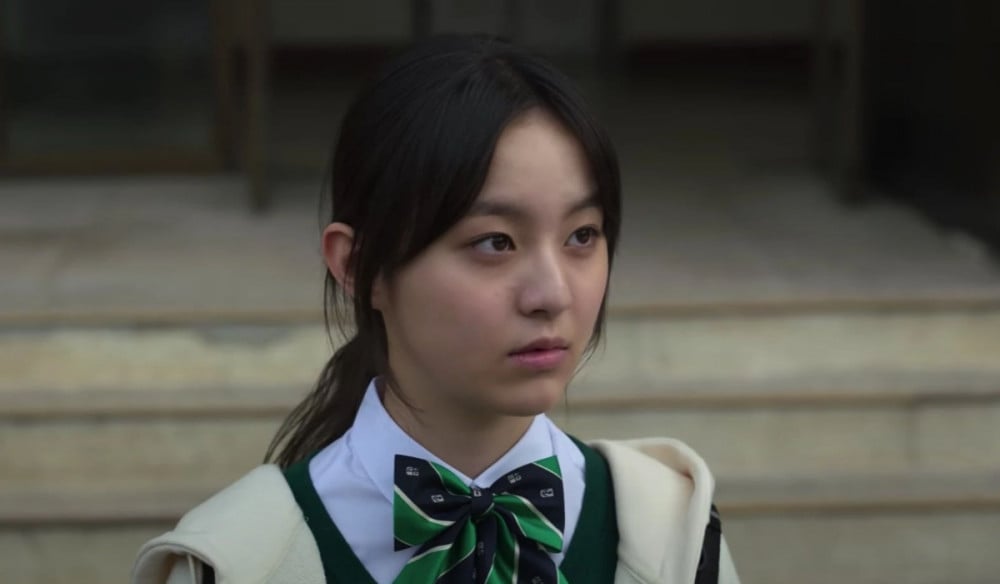 Actress Park Ji Hoo from 'All of Us Are Dead' cut a sophisticated figure in the pictorial for 'Vogue' magazine.
Born in 2003, the actress will be graduating high school next month. While she shows a school life that is far different from her actual high school life in 'All of Us Are Dead', she says she actually is a huge fan of the zombie apocalypse genre.
"I think I've seen almost all webtoons, movies, and dramas that feature zombies. I've actually thought about zombies appearing at my school and I said that in one of my interviews. Then, I met this project a few months later. I was thrilled so I even sent a picture of that interview to the director. I thought it was so cool."
Park Ji Hoo said she didn't have a hard time immersing herself in the hypothetical apocalyptic world of 'All of Us Are Dead' thanks to high-quality SFX makeup. But she said it was physically challenging for her because of intense actions and stunts in the series.
Park Ji Hoo concluded the interview with Vogue by sharing her adorable short-term goal, saying she wants to get her driver's license so she can travel.
Check out Park Ji Hoo's pictorial below.