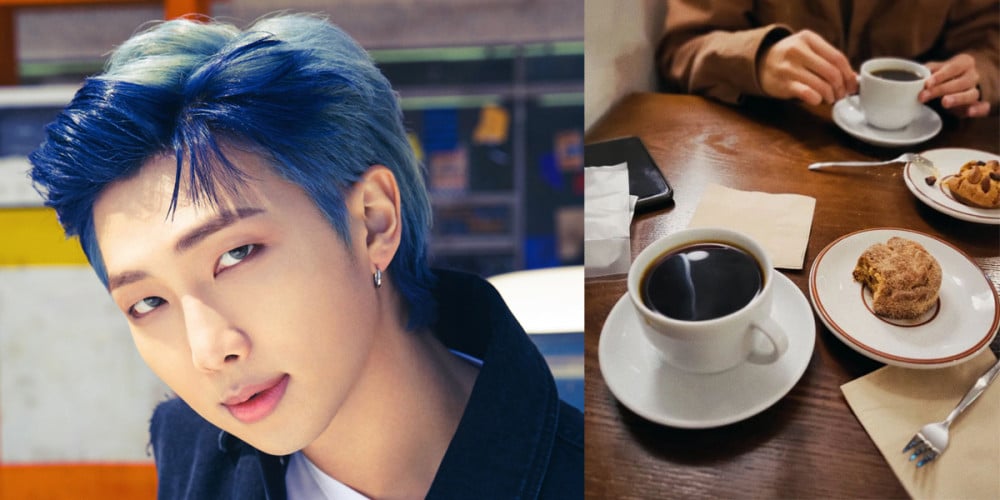 On January 13, the owner of a local cafe in Seoul dedicated a message to BTS's leader RM, thanking him for visiting the cafe.
The cafe owner tagged the message with #WitnessAccountofaHero and wrote,
"To. RM.
You came to our cafe yesterday.
I am still waiting in line to take a photo in the seat that you sat in yesterday.
The question that I heard repeatedly today was what coffee you ordered.
One employee told me that they heard you saying, 'The Christmas blend fits with Christmas really well'.
My employee, who had close contact with you, even though they recognized you they didn't tell me... /sigh/
It's way past Christmas, but we've decided to roast more Christmas blend. We are materialistic people, you see.
The ARMYs were all very well-mannered. Especially when it came to their spending.
That coffee that you drank is much better than the COVID-19 stimulus check.
And you ordered two cups.
I sincerely hope that the memory of enjoying coffee here with remain with you for a long time as a good memory.
Thanks to you, our place turned into an army base today."
Earlier this week, RM updated his Instagram with a photo of himself enjoying coffee and biscuits at a cafe.