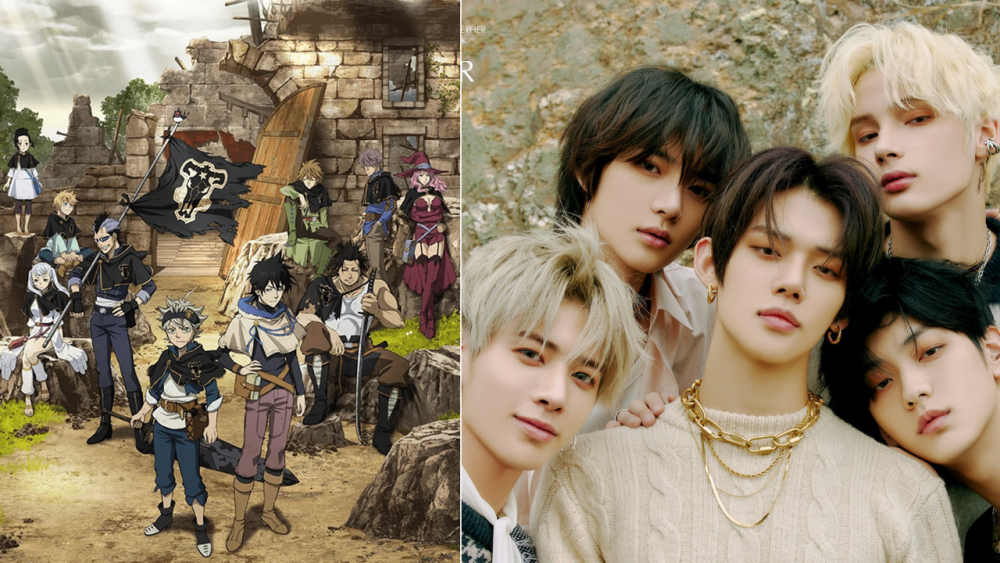 We all know how popular animes are and not just in Japan but worldwide. The same thing goes for Kpop as well. Just imagine, these two worlds colliding; the excitement that it will create among fans will be incredible. Well, it has happened quite a few times as some of the K-Pop artists had the opportunity to sing theme songs for animes.
It was either they were specially asked to lend their voice, or a song that they released was loved by the anime creators and used as the opening theme to the show. Let's take a look at the Kpop idols/groups who sang the openings for animes.
1. "Breaking Dawn" by Kim Jaejoong – Noblesse
Kim Jaejoong sang the opening song of the Korean webtoon-based anime, Noblesse.

2. "Everlasting Shine" by TXT – Black Clover
TXT were chosen as the performer for Black Clover's twelfth opening theme, "Everlasting Shine."
3. "Change" by J-Min – Hanasakeru Seishounen
"Change" by Korean soloist J-Min was used as the opening song for the anime, Hanasakeru Seishounen.
4. "Share The World" by TVXQ – One Piece
"Share The World!" was the eleventh opening of One Piece. They also did a remix of the first opening theme, "We Are!"
5. "Neverland" by F.T. Island – OZMA
The Japanese single by F.T. Island, "Neverland," was chosen as the opening song for the 2021 anime, OZMA
6. "Masayume Chasing" By BoA – Fairy Tail
BoA's music has featured in a number of anime series, with this song being used as the 15th opening of Fairy Tail.
7. "TOP" by Stray Kids – Tower Of God
TOP is the opening song to the first and only season of the anime, Tower of God.
8. "Baby U!" by MBLAQ – Beelzebub
The fourth opening song for Beelzebub was MBLAQ's Japanese hit single "Baby U!"
9. "Brand New Days" by Apink – Rilu Rilu Fairilu
The first season's opening theme of Rilu Rilu Fairilu was Apink's "Brand New Days."
What are some of the other anime openings sung by Kpop artists that are your favorite? Share here with us.