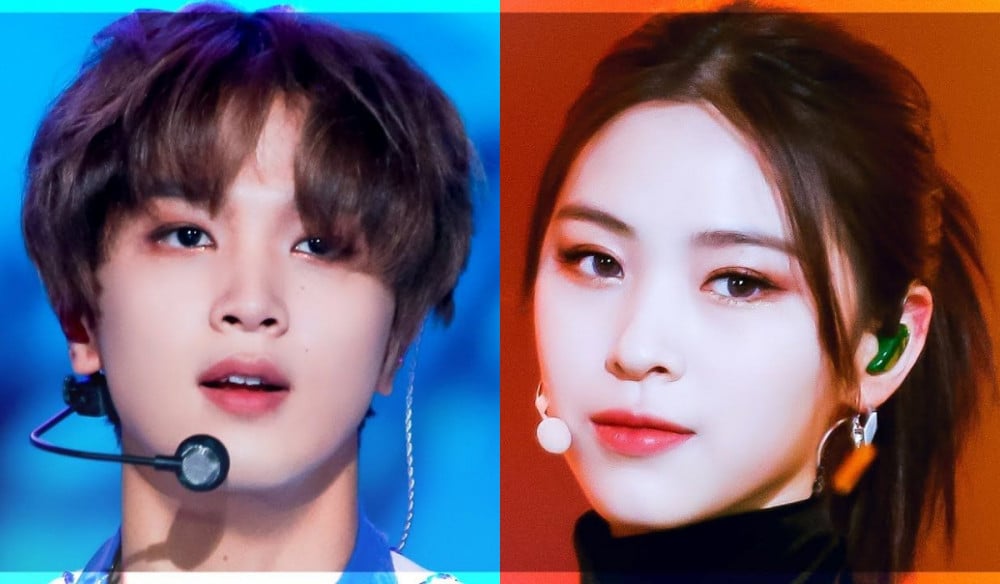 Netizens are thinking NCT's Haechan and ITZY's Ryujin are dating after seeing their messages on 'Dear. U Bubble'.

On January 29th, a post on a popular online community gained attention after posting 'Dear. U Bubble' messages from Haechan and Ryujin. As shown in the screenshot below, Haechan and Ryujin are seen using the same word in their messages to fans on the platform. Both elongated the word 'sweet' in the phrase 'sweet dreams' (*translated using a comparable English phrase from Korean.)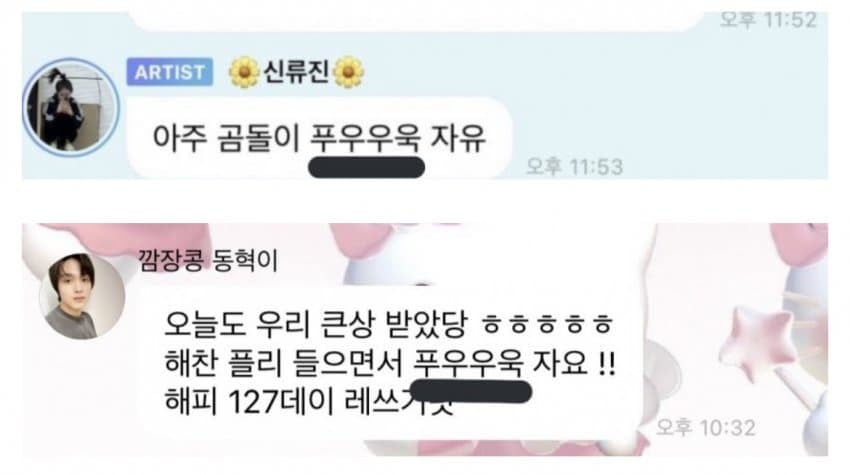 Netizens are speculating their relationship as this wasn't the first time Haechan and Ryujin were seen using the same word on 'Bubble'. They are claiming the overlapping words are too 'unusual' to be completely coincidental. Previously, Haechan and Ryujin used the term 'egg flower' to describe cooking eggs in ramen noodles.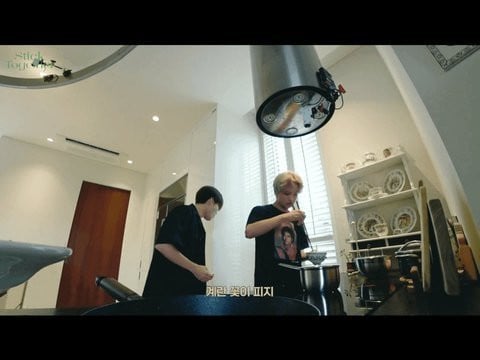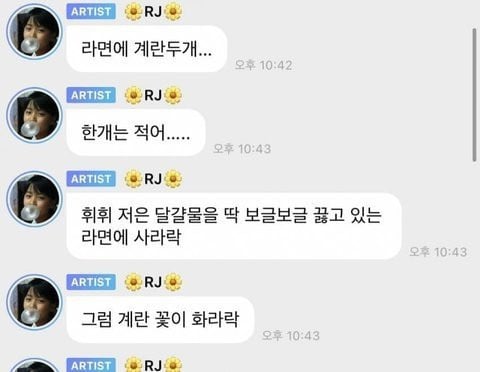 Some of the top comments of the post are: "If they are not dating they should at this point lol The way they elongated the word isn't common."
"I don't think it makes sense using the exact same word by a pure coincidence lol They want people to notice."
"Just let them date lmao It's weirder to think they aren't dating at this point."
"There are plenty of other articles on Naver if you search that word. Are they dating too? smh"
"It's possible to pick up words from your partner without you realizing. I think this is their case."
"Also with 'egg flower' haha It's too uncommon to deem it as purely coincidental."
What do you think?