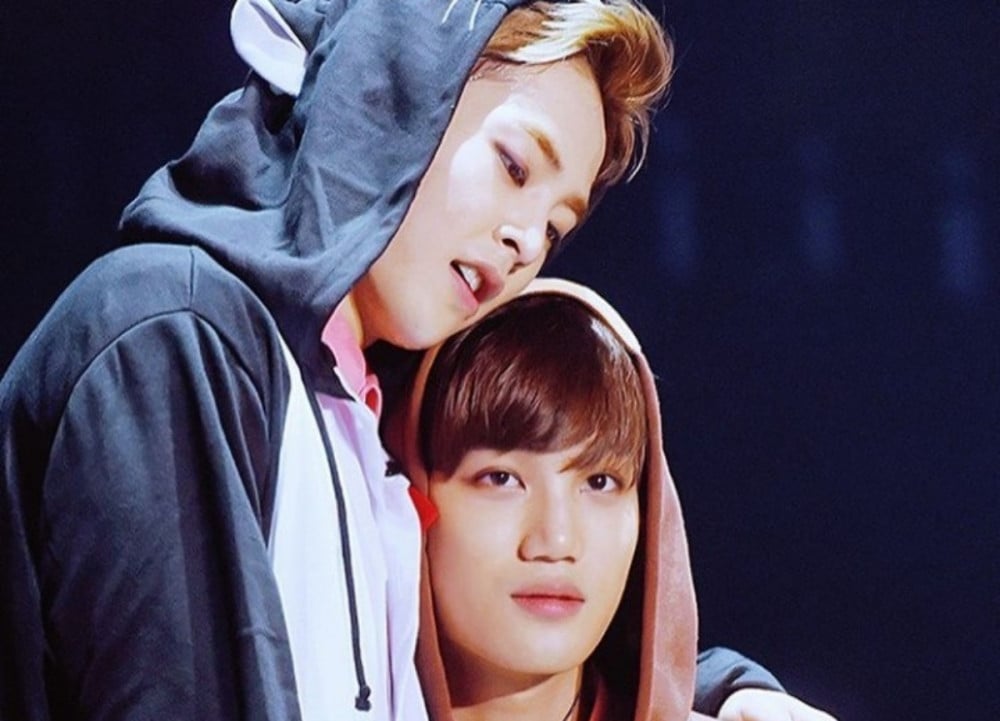 Netizens laughed out loud after finally figuring out what EXO's Kai kept throwing into his fellow member Xiumin's plate.
On January 11, one netizen created a post on an online community forum titled, "I was wondering what Kai kept throwing into Xiumin's plate and...". Here, the netizen included a gif from EXO's V Live reality series 'Sim For You', where it showed Kai swiftly and repeatedly throwing something into Xiumin's plate. While it was not made obvious what Kai was doing at first glance, upon a closer look, netizens were able to see that Kai was actually shaking out clams to remove them from the shells, and then throwing the edible parts into Xiumin's plate.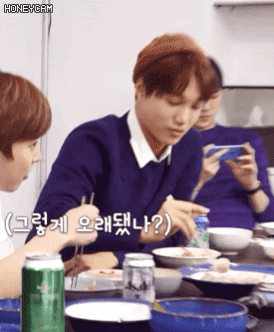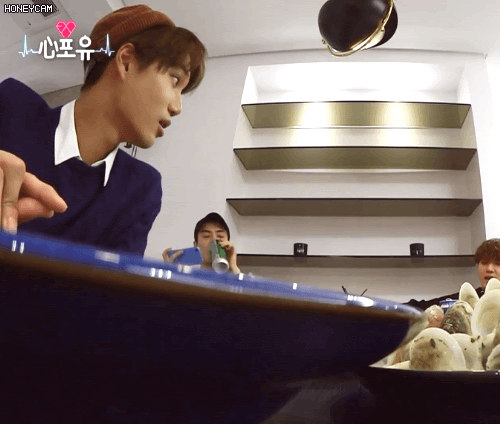 In response, netizens commented,
"Lollll so cute."
"One would think he's throwing it away [on his plate] Lollll."
"He's younger than Xiumin?"
"Wow Lolll I saw [that episode] but I didn't know."
"He uses chopsticks in such a unique way Lolll."

"Lollllll I came here learning the correct way to use chopsticks from him. I usually peeled [the clams] using my hands."
"What Lolllll I found out for the first time today."
"So sweet Lollll."
"Wow he peels it super well. It's my first time seeing someone peel [the clams] like that."
"He really peels the clams well Lolllllll How does he swiftly shake out [the inside] and peel it like that? Lolllll"
"Kim Kai is so sweet and cute. Ahhh he makes me go crazy Lolll."
"He's a professional at peeling clams Lolllll."
"Jongin Lollll Ahh this is making me laugh so hard. I saw this tens of times and why did I not know this? Loll In that scene, I only saw the members bickering so I didn't notice Lolll."