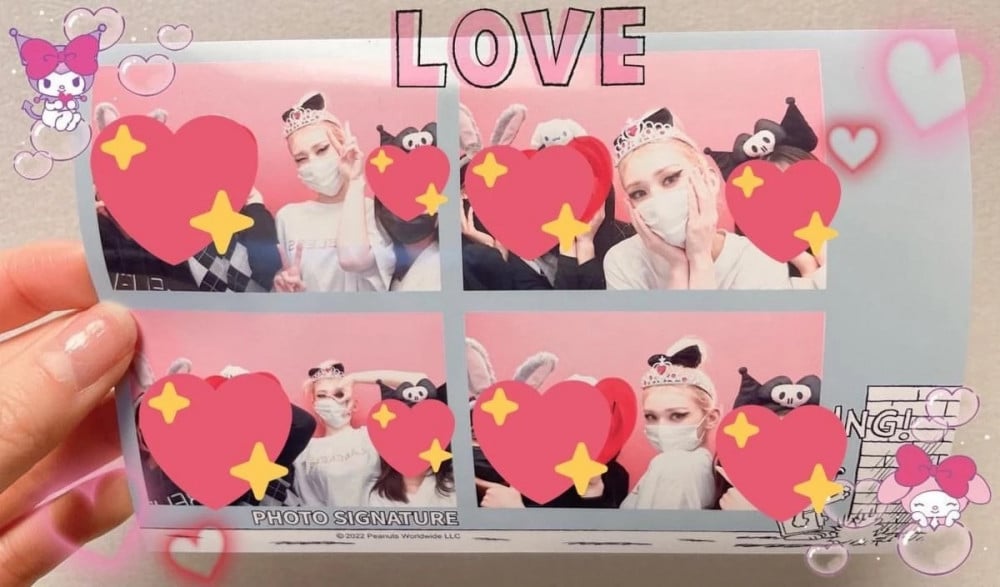 Netizens are absolutely amazed by singer Jeon So Mi's ultra-extroverted personality and free-spirit!
Recently on an online community, one netizen shared a post which began garnering attention among K-Pop fans.
The netizen wrote,
"Today must have been the happiest day of my life, a day that I will likely remember as the most memorable encounter. I met Jeon So Mi unnie, a celebrity I've always liked, and I got to talk to her and take photos with her at a photobooth. It was the best, most memorable moment ever~~"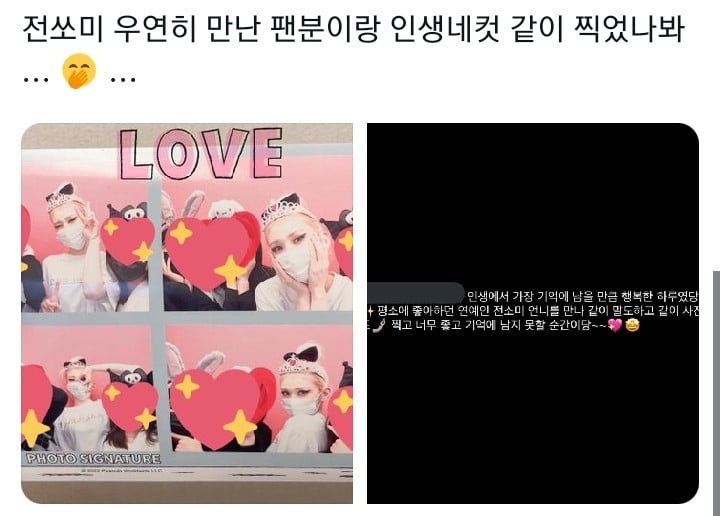 Based on the post, many netizens gathered that this fan happened to meet Jeon So Mi somewhere by chance, then got to hang out with her like regular friends!
Onlookers expressed their amazement and left comments like,
"That is the best fan service I have ever heard of. Wow, I'm jealous. The fan must have been over the moon."
"Anyone would be hella jealous of that. Getting to take pics with my favorite celeb at a photobooth?? That's awesome."
"She must have the most friendly personality ever."
"Daebak... wouldn't most other agencies ban their artists from doing something like that? She is so free to do whatever she wants."
"The fan must have been quite an extrovert as well. I feel like if it were me, I would have just shy said hi and walked on."
"That's so crazy. So many K-Pop fans spend thousands of dollars to get into fan signs so they can say a few words to their idols, and they still don't get to take pics together."
"Imagine how such an extroverted person felt when she couldn't perform on stage for nearly 2 years..."
"That must literally be the best day in that fan's life."
"She is so cute. She must really love people a lot."
"I wish I could live with the personality of an extrovert like her for a day..."
And more. Who else would love to have a chance to hang out with Jeon So Mi?