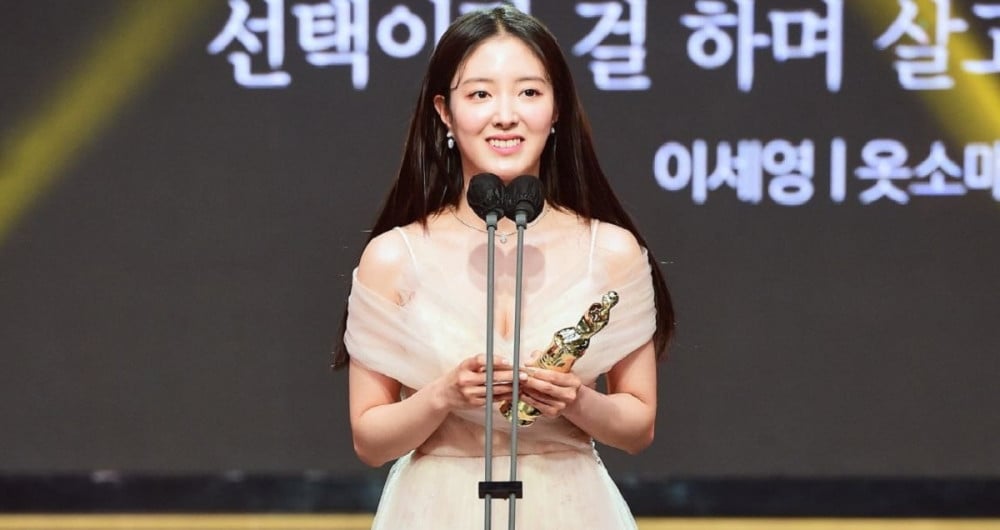 Actress Lee Se Young has gained attention for her unique award acceptance speech.
Recently, MBC held their 2021 'Drama Awards' where Lee Se Young and 2PM's Junho each won Best Actress and Best Actor for the mini-series 'The Red Sleeve'. In addition to these awards, the two won Best Couple as the drama's leads and delivered their respective speech on stage.
During her speech, Lee Se Young cleverly held up her Smartphone and used an app to display the names of all the people she wanted to thank. Like a fan, the actress held it up high throughout her entire speech, making the delivery quick and unfailing as she had prepared her phone beforehand.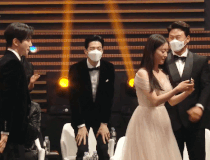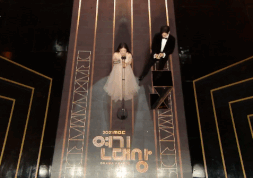 She thanked everyone "who is here [written on the phone]" and held it up even during Junho's speech.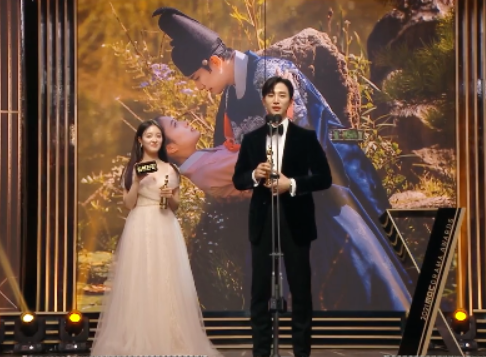 Netizens praised Lee Se Young for her adorable way to thank her supporters without leaving out a single name. According to the netizens, she also sincerely thanked the drama's viewers during her speech as Best Actress, which they say is somewhat "unprecedented."
Congratulations again to Lee Se Young!