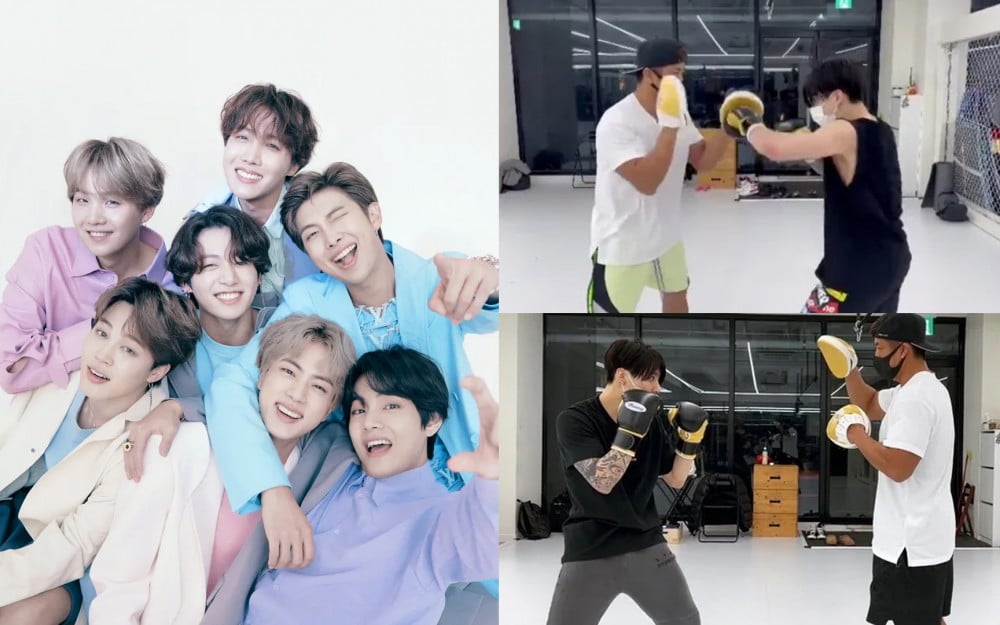 BTS's Jungkook showed off his charisma in his latest Instagram post, in which he showed his workout routine as well as his boxing skills.
On January 11, Jungkook posted a video with the caption, "It's difficult." In the video, Jungkook is training with a boxing trainer while sweating and displaying his charms.
After seeing the video, Jungkook's fellow members left hilarious comments as they saw the youngest member training hard and becoming more muscular. BTS's leader RM commented, "Jungkook, first of all, I'm sorry..." making everyone laugh. Jungkook playfully responded by saying, "pardon?"
This interaction caught the attention of many BTS fans as it has been well known that the older members jokingly would say the youngest member is getting too strong and they're scared of him as he is easily able to lift up any member.

The other members also commented on the post as well. V said, "You're good," while J-Hope commented sounds that Jungkook made while boxing.
Meanwhile, Jungkook had impressed his fans with his exceptional sports skills and began boxing back in 2019. He has impressed many with his strong and quick punches as he further improves in the sports.