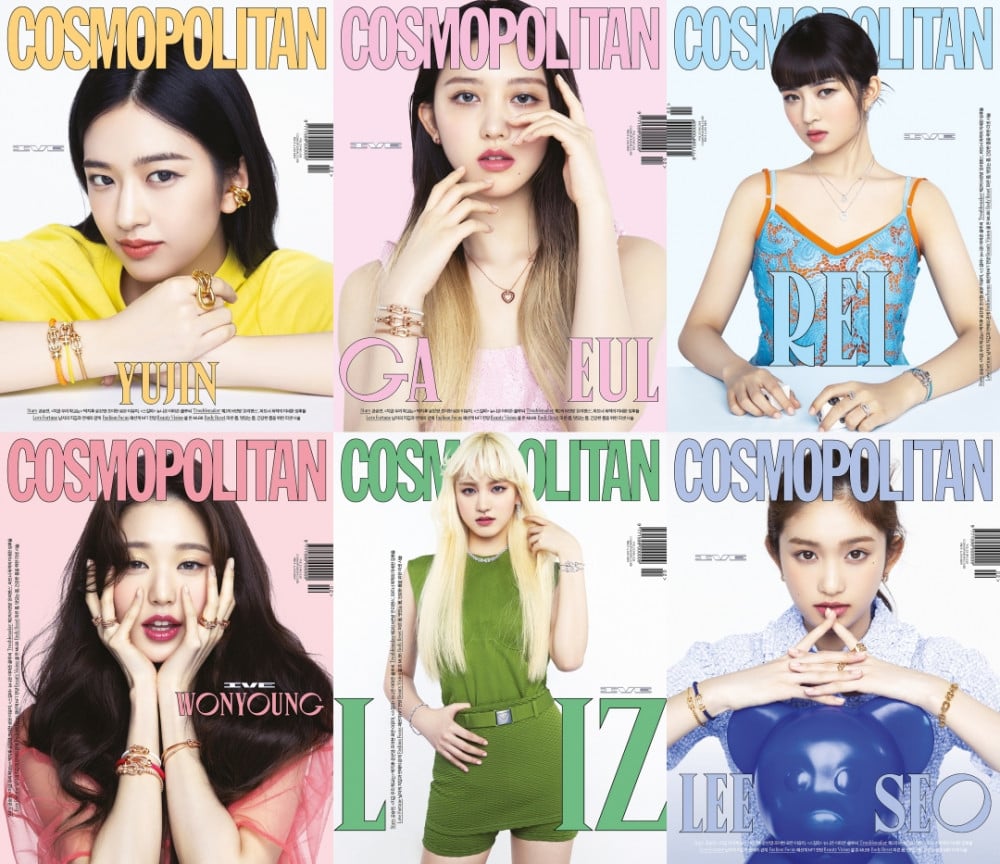 IVE has graced the cover of 'Cosmopolitan' magazine's upcoming February issue.


On January 17th KST, Cosmopolitan revealed IVE's pictorial and interview for its February issue. IVE members are seen showing off their 6 different charms with adorable and gorgeous visuals.
During the interview after the photoshoot, IVE candidly shared their thoughts and resolutions in the near future.

To a question asking their thoughts on the title 'complete girl group', the members replied, "We are putting in more efforts because such title exists. We hope you could see us grow as a team and really complete each other."

IVE also showed their affection for their fans. "The best thing about debuting is that we can communicate with our fans. We are always grateful for DIVE. It would have been so sad if there was no DIVE when we debuted."

IVE continued, "We believe our strength is in our authenticity, expressing ourselves without being too manufactured. We want to become a group that has multiple charms without having to be confined to being a 'girl crush' or 'lovely' group. We will do our best to become a noun, so just by hearing our group name you'll have an idea of what we are like."

Find out more about IVE in the February issue of 'Cosmopolitan'.