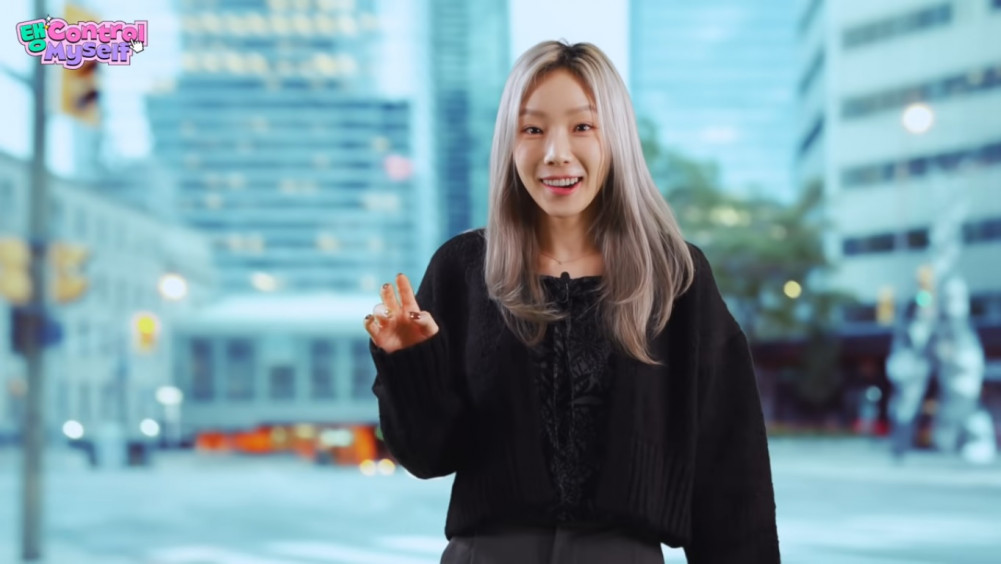 Fans are talking about Taeyeon's latest YouTube content.
On an online community forum, netizens discussed the way Girls' Generation's Taeyeon asks viewers to decide what kind of scene they would like to see next. By ending the video with two embedded clips, Taeyeon operates the YouTube content like an interactive game for her fans.
As the fans are asked to click between the two previews, Taeyeon continues the 'story' through the unlisted clip chosen by the viewer.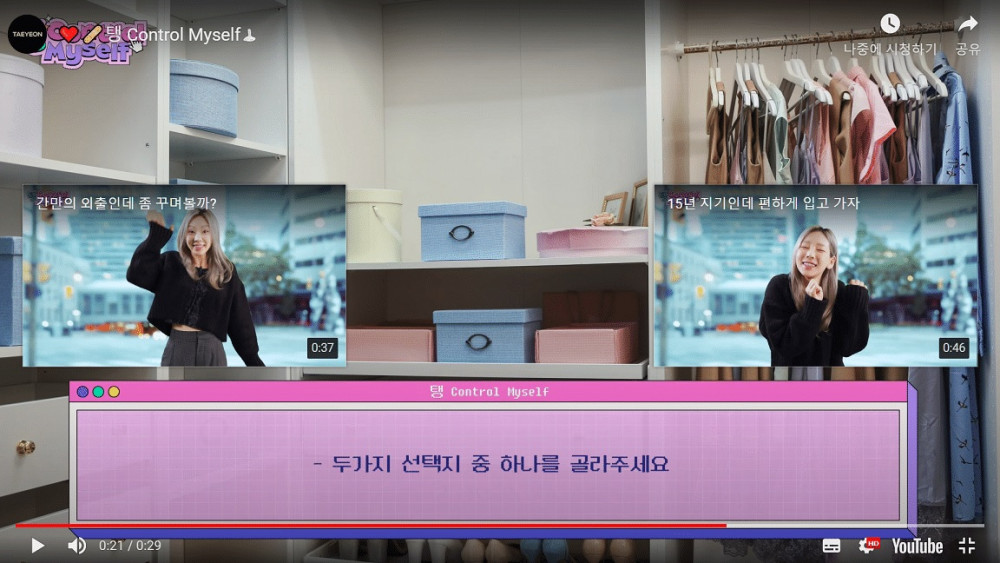 For instance, Taeyeon has uploaded a video of a closet and asks the viewer to choose between "Let's get dolled up since I haven't been out for a long time!" (left) and "I've known my friend for 15 years, so let's just wear comfortable clothing" (right).
After you choose the scenario, Taeyeon greets you at the outing. If you have chosen the 'correct' scenario, then the story continues successfully. If not, then it ends...
Fans left comments such as:
"LOL this is cute, it reminds me of that one Girl's Day M/V"
"Haha others have used this format as well but it's just so cute because it's Taeyeon"
"Oh gosh...I've already gotten to the end T_T I'm so bad at this game lol"
"I was doing so well until the 4th clip!!! Darn"
"So cute lol"
"Some say that the tip is to choose a longer video ㅋㅋㅋㅋㅋㅋㅋㅋ"
"This is pretty innovative! I haven't seen an idol do this format"
"Haha I want to try"
Would you try this game yourself?