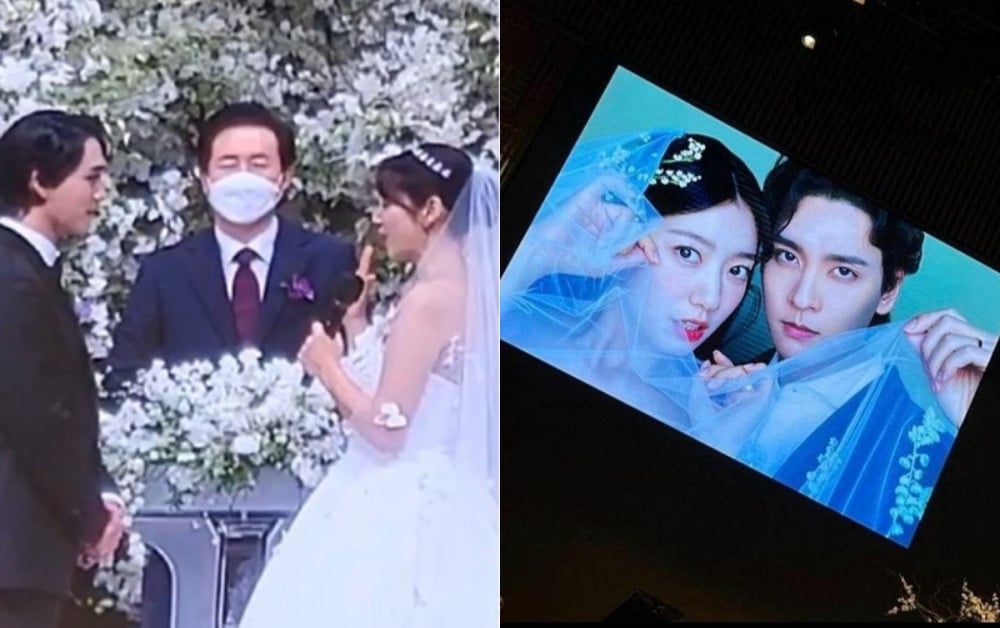 On the afternoon of January 22, 'Dispatch' revealed photos from Park Shin Hye and Choi Tae Joon's wedding ceremony, held at a church in Seoul!
On this day, numerous family members, friends, and acquaintances of the celebrity couple attended the wedding ceremony to congratulate their marriage. One of the highlights of the day featured congratulatory performances by the couple's closest friends, including F.T. Island's Hongki, EXO's D.O, Crush, and Lee Juk.
In particular, Hongki is well-known to have maintained a close friendship with Park Shin Hye since they filmed the hit drama 'You Are Beautiful' back in 2009. Hongki and Choi Tae Joon also acted together in the successful Korean children's show 'Magic Kid Masuri' when they were young children. For his meaningful congratulatory song, Hongki chose to sing "I'm Saying", his original soundtrack for the SBS drama 'Heirs', which starred Park Shin Hye.
Rapper Zico, another longtime friend of Choi Tae Joon, read out loud a heartfelt letter he had written to the couple, touching the hearts of many. Some guests spotted attending the wedding ceremony included Ryu Joon Yeol, AOA's Seolhyun, Nam Goong Min, Lee Seo Jin, Lee Se Young, 2AM's Seulong, 2PM's Chansung, Kim Bum, and more. Industry insiders who were present during the ceremony relayed, "It was truly a wedding ceremony of a beautiful man and woman. Upon seeing their joy, all the guests wished for happiness and shared their joy with them."
Congratulations to Park Shin Hye and Choi Tae Joon!