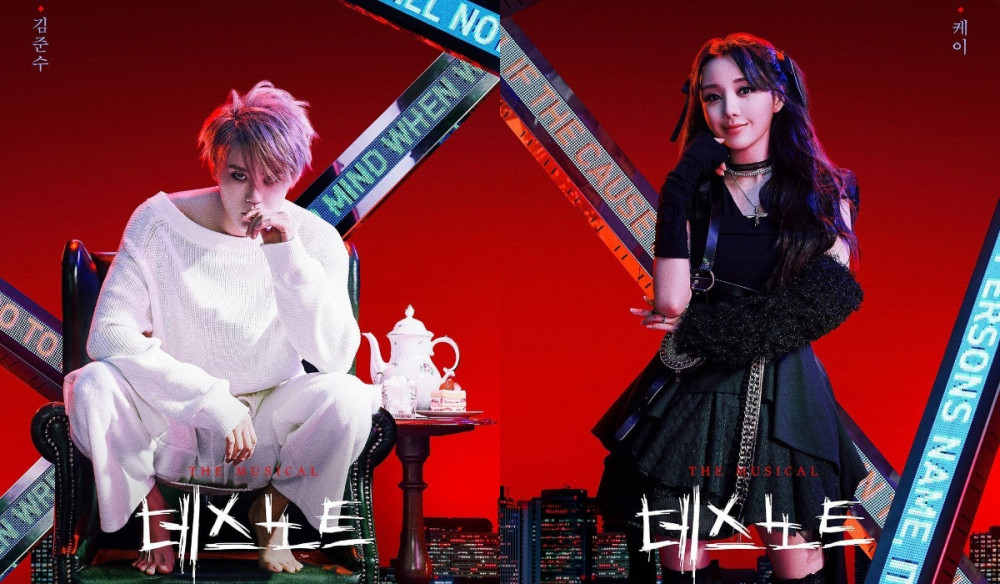 'Death Note' the musical unveiled its full cast lineup including Kei and Junsu.

On January 24th KST, the most anticipated work in the first half of 2022 revealed its full cast lineup. According to the production team, the musical will be presented as a non-replica version of the original Japanese manga series, showing off different costumes and stage artworks.
Hong Kwang Ho and Ko Eun Sung will be playing Light Yagami, Junsu and Kim Seong Chul will play L, Kim Sun Yeong and Jang Eun Ah will play Rem, Kang Hong Suk and Seo Kyung Soo will play Ryuk, Misa Amane will be played by Kei and Jang Min Jae, Soichiro Yagami will be played by Seo Bum Seok, Sayu Yagami will be played by Ryu In Ah, Hideki Ide will be played by Seo Man Seok, Kanzo Mogi will be played by Lee Ho Jin, Maeng Won Tae will play the role of Shuichi Aizawa, Touta Matsuda will be played by Choi Won Jong, and Jeong Hoe Yoon will play Hirokazu Ukita.
Meanwhile, 'Death Note' the musical will run from April 1st to June 26th at the Chungmu Art Center.