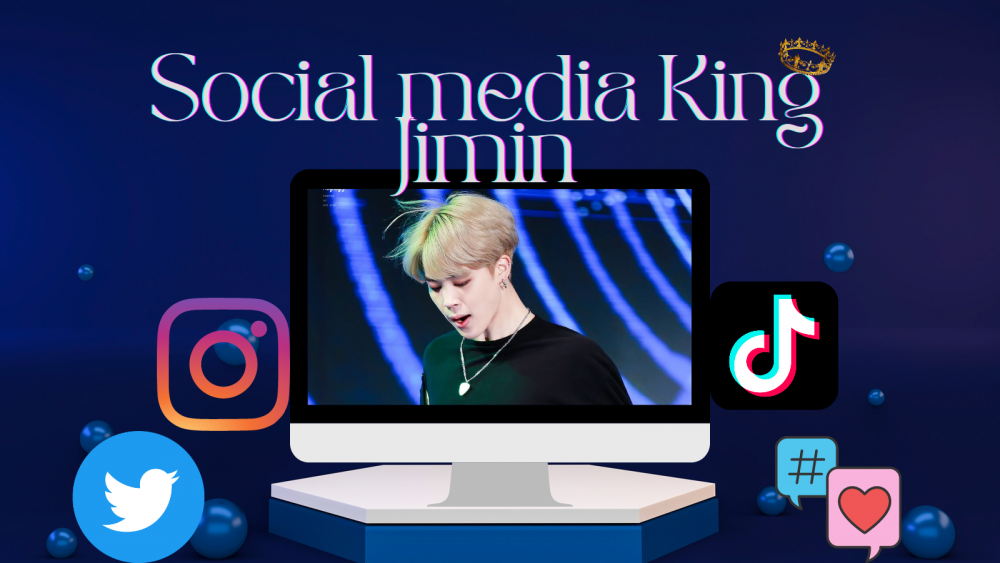 Last year, BTS's Jimin showed an incredible performance on the GAON Social Chart 2.0, occupying some top positions throughout. This year, Jimin has shown his impact yet again by re-entering the chart at number 34, in the second week of 2022. The chart analyses data on the activities conducted on Mubeat, MyCeleb, YouTube, TikTok, and Vlive. The charm keywords related to him include: outstanding, amazing, lovely, cute, dazzling, and beautiful.
Moving on to TikTok and VLIVE, Jimin, who does not have an account on the platforms, has been showing great popularity. On the 16th, his hashtag surpassed 84 Billion views retaining him as the second most-viewed individual. Recently it was reported that his songs were gaining popularity on the platform, with Filter still remaining the most used sound of all BTS solos and the 7th most used overall. On the BTS official accounts, Jimin's BANGBANGCON promotion video surpassed 120 Million views and more than 12 Million likes on the 5th, making him the first and only Korean individual whose video has achieved this feat. His Dynamite dance video is at 95 Million views, and 14 Million likes. The Life goes on 'flowers for army' enjoys a steady rise with 53 Million views and 10 Million likes, with the Permission to Dance challenge coming in at 60 Million views and 9.7 Million like. Altogether the videos have amassed 328 million views.
Since 2018, Jimin's Vlive broadcasts have been recording millions of views, with many of them now surpassing a billion hearts. Jimin's last Vlive was on his birthday, and naturally, fans miss him because it has now been more than three months since he went live. On the 18th, it was revealed that the same broadcast was seen trending on Vlive at #16 on Daily, #20 Weekly, and #19 on the Monthly charts as many anticipate his broadcast.
Jimin is known as the King of Instagram since his hashtag is the most used for any individual worldwide. Now he has surpassed 28 Million followers and is well on his way to the 30 Million mark. He has achieved this while being the least active member on the platform. His followers range from supermodels, celebrities, famous actors, and actresses from all over the world. He was highlighted early this year by publications, HypeAuditor, and Social tracker for having the most engagements of 47.78% since more followers do not necessarily equate to higher engagement.
To top it off, Jimin has broken his own record by leading the weekly ranking of KDOL, a popular Korean community platform, for the 79th week, after closing off the previous year on a high note with the highest daily hearts ever recorded at 244,514,273 Million. Early this year, he has already topped the DC Inside polls as the most stylish idol that goes well with Gucci bags and the sweet, lively, and lovely idol who makes hearts flutter, showcasing his massive popularity yet again.
Congratulations Jimin!