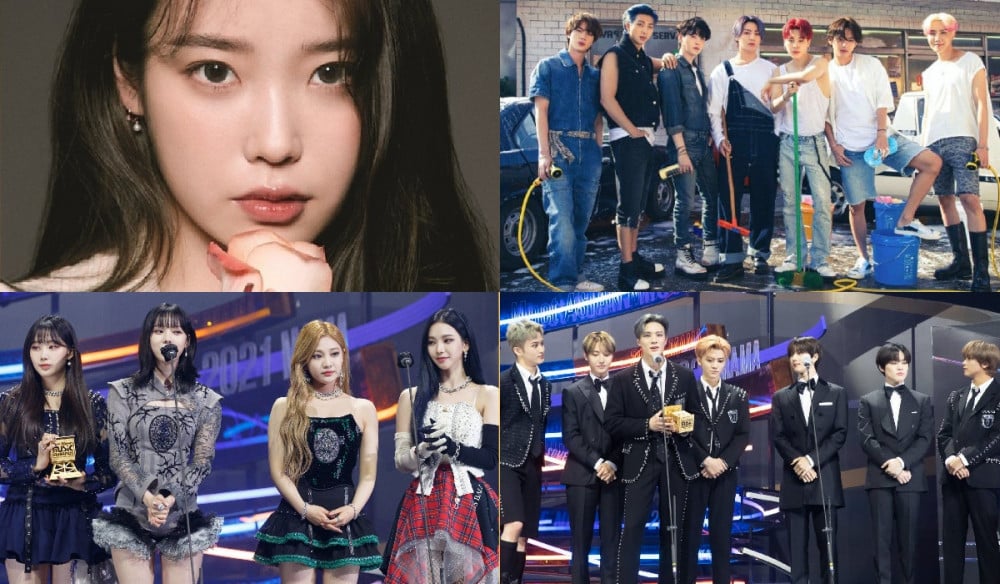 Many K-pop artists, if not all, have created YouTube channels for the group as the site became one of the biggest social media platforms. Naturally, YouTube has become another medium for these groups to increase their earnings.

Forbes has come up with the list of top 10 highest paid K-pop YouTube channels based on their YouTube data this year. Not surprisingly, BTS's YouTube channel 'Bangtan TV' came in at number one place with earning 16.5 million dollars for the group.
BLACKPINK came in second with 11.6 million dollars, followed by NCT Dream with 1.9 million dollars. Seventeen came 4th with 1.7 million dollars of yearly earnings, followed by GOT7's BamBam ($1.5M USD), MAMAMOO ($1.5M USD), and EXO ($1.5M USD). IU took 8th place with 1.4 million dollars, followed by aespa ($1.2M USD) and TXT ($980K USD).
Netizens reacted: "BTS has the third highest-paid YouTube channel in the world."
"I'm so proud of NCT Dream. They didn't even debut abroad."
"Where're Stray Kids? I thought they were known for their high views on YouTube."
"So those are the real views subtracting the promotions from the company."
"BLACKPINK doesn't even have their own content or made a group comeback and yet they achieved that wow"

"aespa is killing it"