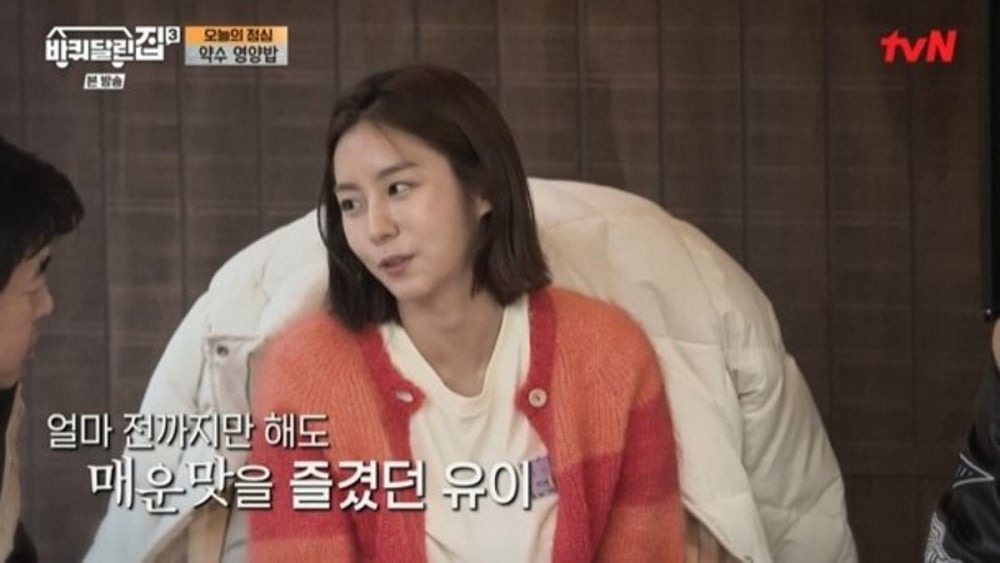 UEE revealed she completely changed her diet recently.

On the December 16th episode of 'House with Wheels 3', UEE was prepared a healthy meal with grains and wild vegetables by veteran actor Sung Dong Il. Fans know the former After School member as a spicy food lover, but she shared that she's now opened her eyes to healthy foods.

She expressed, "I used to really like spicy food, and I covered everything I ate in spicy sauces. It wasn't good for my stomach, and all the food was the same. While on a food show, I realized, 'Oh, this is what the food tastes like in its natural form."

In related news, UEE featured in the spicy food variety show 'Spicy Girls' alongside Kim Shin Young, Girls' Generation's Sunny, and Weki Meki's Choi Yoo Jung.