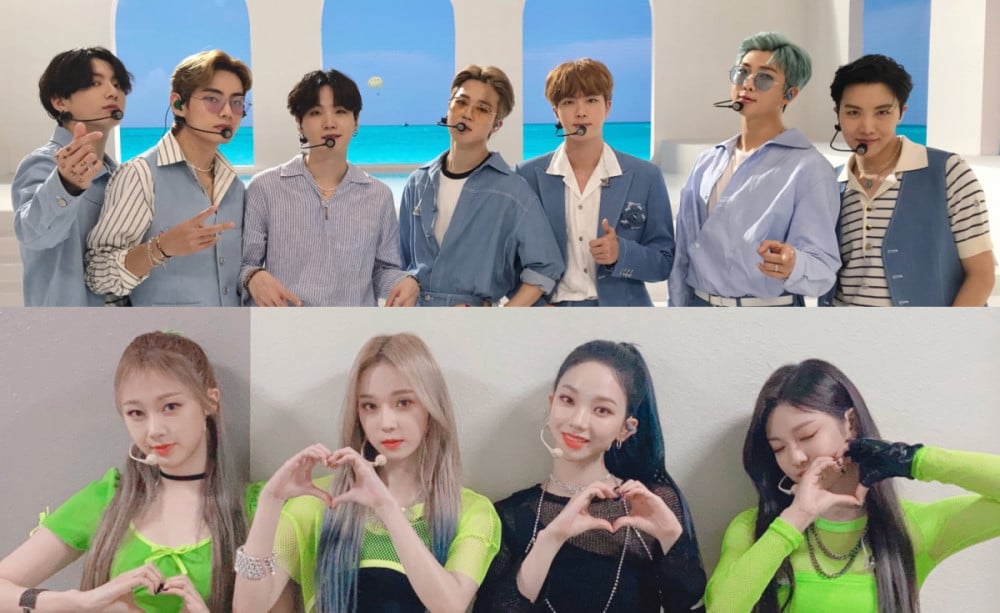 'Teen Vogue' magazine has released a list of the 21 best K-Pop music videos of the year!

The magazine wrote, "From ethereal set designs and vigorous choreography to intricately designed wardrobes, every detail in these music videos feels intentional. Needless to say, the final product usually pays off in the end. For many K-pop acts, it's become the norm to rack up millions of views on a single video in 24 hours or less, showing just how passionate and enthusiastic fans are for their faves."

Check out the list in no particular order below.

ONEWE - "Rain to Be"




SHINee's Taemin - "Advice"




Jeon So Mi - "XOXO"




EVERGLOW - "First"




EXO's Baekhyun - "Bambi"




BTS - "Butter"




TVXQ's Yunho - "Thank U"




Sunmi - "Tail"




Hyolyn & Dasom - "Summer or Summer"




NCT U - "Maniac"




GOT7's Jackson - "LMYL"




aespa - "Savage"




BLACKPINK's Lisa - "LALISA"




NCT Dream - "Hello Future"




AKMU - "Hey Kid, Close Your Eyes"




ITZY - "LOCO"




SHINee's Key - "Bad Love"




Jessi - "Cold-Blooded"




Eric Nam - "Any Other Way"




MAMAMOO's Hwa Sa - "I'm A B"




EXO's Kai - "Peaches"


Which music videos would you add to the list?