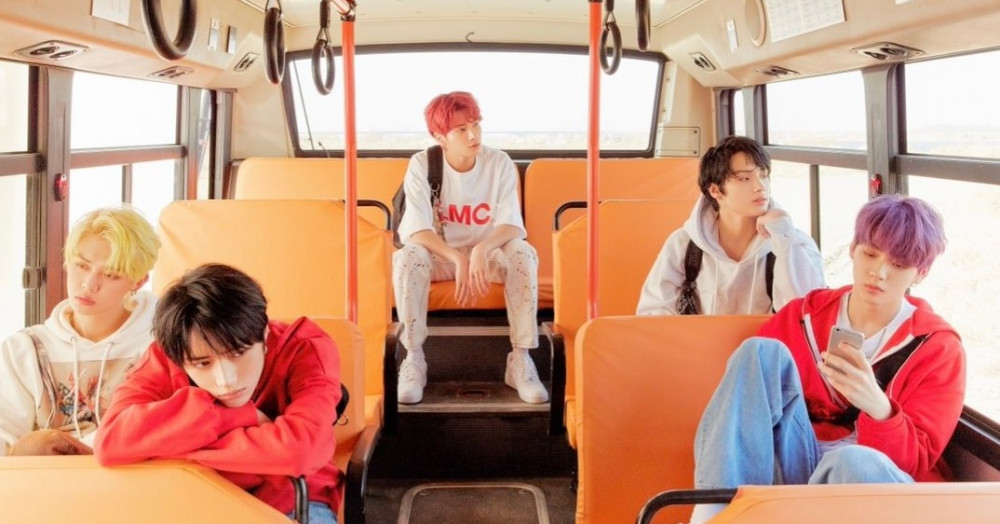 Which TXT song was the standout K-pop song of 2021?
According to the critics on Billboard, TOMORROW x TOGETHER's song "0X1=LOVESONG (I Know I Love You) (feat. Seori)" deserved the title as the #1 K-Pop song of the year. The experts praised the way this song represented Gen Z and told their story through a familiar pop melody, rap performance, and punk.
The remix versions of the song also received attention for their careful selection of featuring artists and more. Their lyrics during this global pandemic were especially highlighted, as the critics spoke highly of this song's incredible emotional depth and range.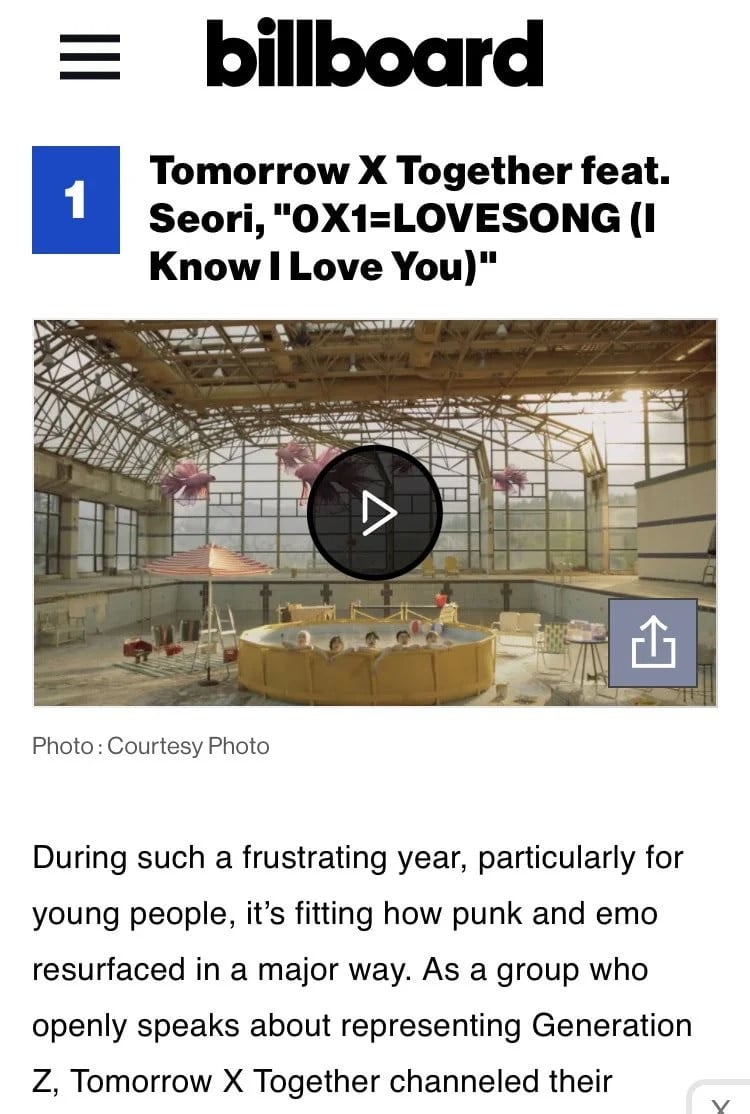 Seeing this news, Korean netizens applauded TXT and left comments such as:
"I still love this song. It lives in my playlist."
"My favorite song by TXT..."
"I wasn't even a fan but I fell in love with it. This song makes a deep dive into my heart."
"So good...I still get shivers listening to it"
"This is the best track I've listened to in recent K-Pop years"
"I'm not a TXT bias but I seriously love this song and it will continue to be on my playlist"
"Yes, I admit it"
"It feels like I'm gonna ascend to heaven or something whenever I listen to this..."
"I think I listened to this song for about 2 months straight"
"I'm still not over this song lol"
"I have a different bias group but I also agree that this is the best song from 2021"
"Listened to it over a 100 times.."

Do you also love this song? Which song would you choose as #1 from 2021?