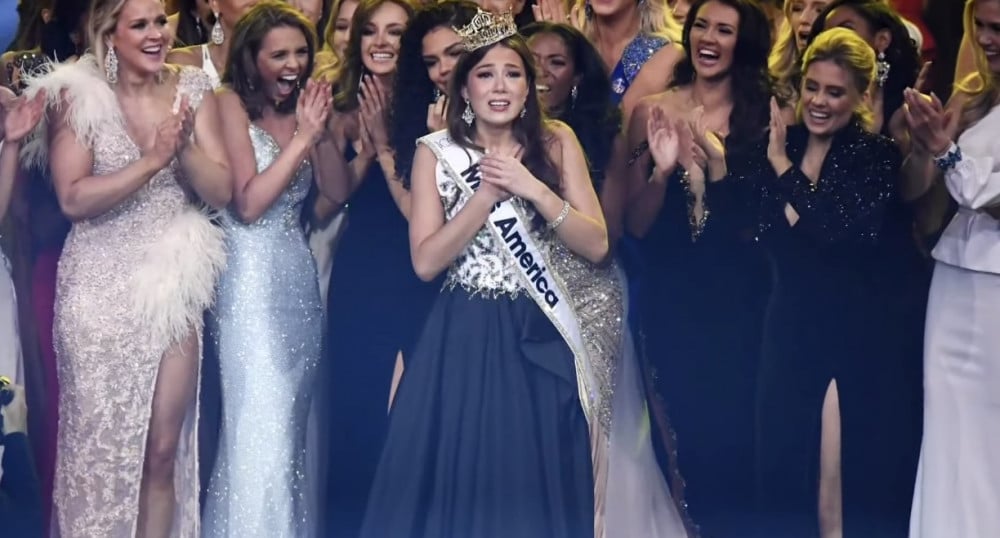 Korean netizens are expressing their pride and joy for the first Korean American Miss America.
On December 17, Korean American university student Emma Broyles achieved the title as Miss America. This is the first time in history that a Korean American woman has taken the title. Broyles is a 3rd-generation Korean American from Alaska.
During her speech, Broyles thanked her parents, Korean American family, and especially her Korean grandparents for immigrating to the United States. She said that none of this would have been possible without her family.
According to her profile, Broyles's father is Caucasian and her mother is ethnically Korean. Her Korean grandparents from her mother's side had moved to Alaska from Korea about fifty years ago.
Broyles expressed her pride and honor as the first Korean American to win the title. As Miss America, Broyles has said she will be especially active in promoting the Paralympics, especially because her brother has always participated in the event as an athlete with down syndrome.
To this news, Korean netizens left congratulatory comments such as:

"I know that outer beauty is important for Miss America, but upon reading this, I am so proud of her inner beauty. She is so cool."
"I'm so proud!"
"She's so pretty. I can tell immediately that she is Korean. So proud!"
"Let's go to Miss Universe 2022~"
"I am actually so thankful how she referred to herself as 'Korean' American and is proud of her ethnic roots"
"She is also so intelligent and good at speaking"