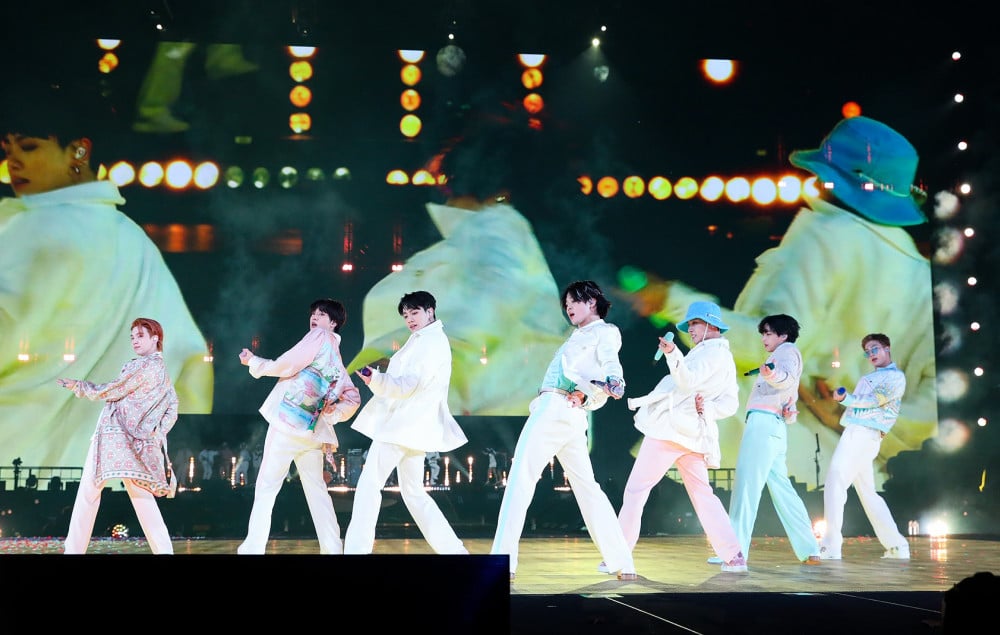 Korean netizens are talking about BTS fansites shutting down after being physically assaulted at the recent concert in Los Angeles.

On December 6th, a netizen compiled multiple BTS fansites shutting down after the recent BTS concert held in Los Angeles on a popular online community.
He wrote, "Due to expanding fandom size, some people aren't familiar with the K-pop idol stan culture. Combined with a few translation accounts spreading negative images of fansites, there were multiple accounts of violence against BTS fansites abroad. They say fansites are making money off of their pictures or they are sasaengs when in reality, they are the ones ruining a long-time tradition of fan culture within the fandom."
Over 910 comments were made under the post as many netizens voiced their opinions about the incident. Some of the comments are:
"I hate sasaengs but normal fansites are necessary for idols. They mutually benefit each other."

"I can't believe they have physically assaulted people just because they had cameras."
"Spitting on people, physically and verbally abusing people on top of cyberbullying after taking their pictures and spreading those online? How are these justifiable? If something like this happened to an American fan at a concert in Korea, they would have flipped out. Violence cannot be justified no matter what."
"These seem blatant racism. These fansites were all Asians and foreigners. I've never seen fans beating up American paparazzi for their celebrities. I don't believe the perpetrators thinking these fansites were paparazzi is an acceptable excuse."

"International fans be believing rumors from a random account on Twitter but they are saying they need evidence for these. They think fansites are using the R card to cover their own faults and they just continue fighting with Korean ARMYs."
"They didn't beat up all fansites with cameras. They only beat up Korean fansites and a few Korean fans who got mistaken as fansites."
"Why didn't they just call the securities if they felt fansites were a threat to their safety?"
What do you think?