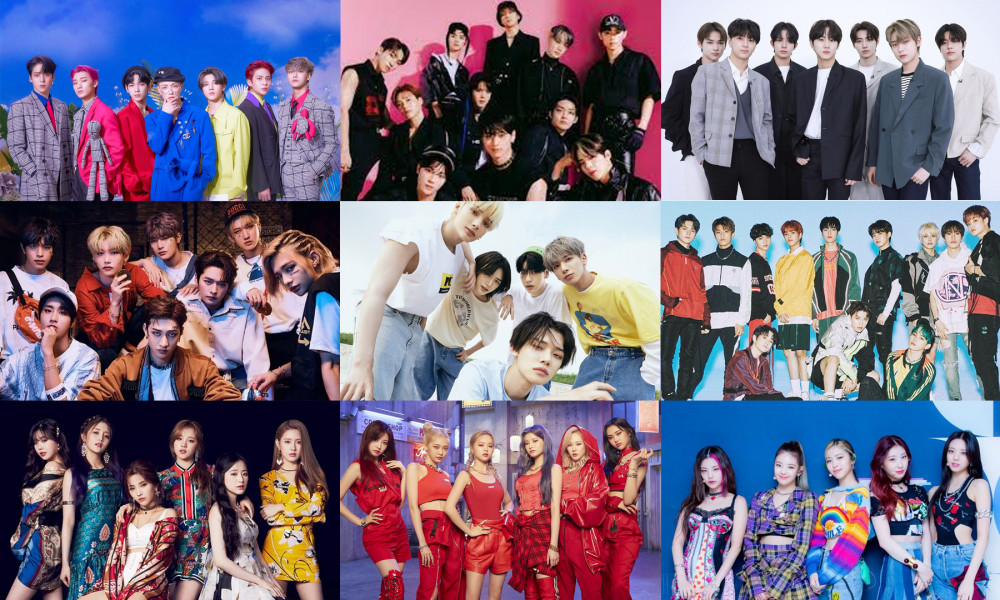 Over the years, there have been many idols who made a deep impression in the K-pop music industry.
Over the generations of K-pop idols, there are a handful of idol groups and artists that left a strong impression and set various records in history. These idols garnered much attention for their eye-catching performances and exceptional talent.
However, one netizen recently created a viral online community post titled, "There isn't any talent that stands out from the 4th generation," explaining that there aren't idols who really stand out in the 4th generation. The netizen listed out all the idols who made a strong impression through their talent in each generation.
The netizen wrote, "I think the (4th generation) visuals are really exceptional but I don't think there's any idol who is outstanding in singing, rap, or dance skills." The netizen went on to list the artists in each generation who were recognized for their singing, rap, and dancing.
1st Generation
Vocals: Ock Joo Hyun, Bada, Kangta, Shin Hyesung, Hwanhee, Kim Tae Woo
Dance: Jang Woo Hyuk, Junjin, Se7en, Rain, BoA
Rap: Eun Ji Won, Teddy
2nd Generation
Vocal: Taeyeon, Xia Junsu, Heo Young Saeng, Yesung, Ryeowook, Jonghyun, IU, Lee Hong Ki, Yang Yoseob, Sandeul, Luna, Hyolyn, Eunji, Taeil
Dance: Eunhyuk, Hyoyeon, Taemin, Jay Park, HyunA, Hoya, Minzy, Kahi
Rap: Miryo, G-Dragon, Jay Park, Yong Junhyung, CL
3rd Generation
Vocal: Solji, Wendy, Rose, MAMAMOO, Yuju, BTOB, Chen, BAekhyun, Leo, Kang Seung Yoon, Kihyun, Seunghee, Kei, DAY6, Yoo Yeon Jung, DK, Seungkwan
Dance: Kai, J-Hope, Yugyeom, Seulgi, Lisa, Momo, SinB, YooA, Hoshi
Rap: Song Min Ho, Bobby, Joo hun, Ravi, RM, Suga, Jennie, Mimi, Mark,
4th Generation
There are a lot of teams that do not have specific positions, and there aren't members who have clear outstanding talent in a specific area, but they all are good overall.
Other netizens joined the online community to discuss this topic and give their take on this idea. Netizens commented, "I feel only the second generation fans say stuff like this," "I bet you when the fifth generation comes out, they'll compliment the 4th generation and say similar things about the 5th," "I don't know about male idols but there's aespa," "I'm not sure if Soyeon is from the 3rd gen or 4th gen, but she's so good at rapping," "I thin the fourth generation idols are all talented overall so there's no one who stands out," "To be honest, the first generation really didn't have many exceptional talents because it was the era when they picked pretty looking ones and made them lipsync," and "The reason why 4th generation doesn't have people who stand out is that all of them are talented all around. They're all good at everything."