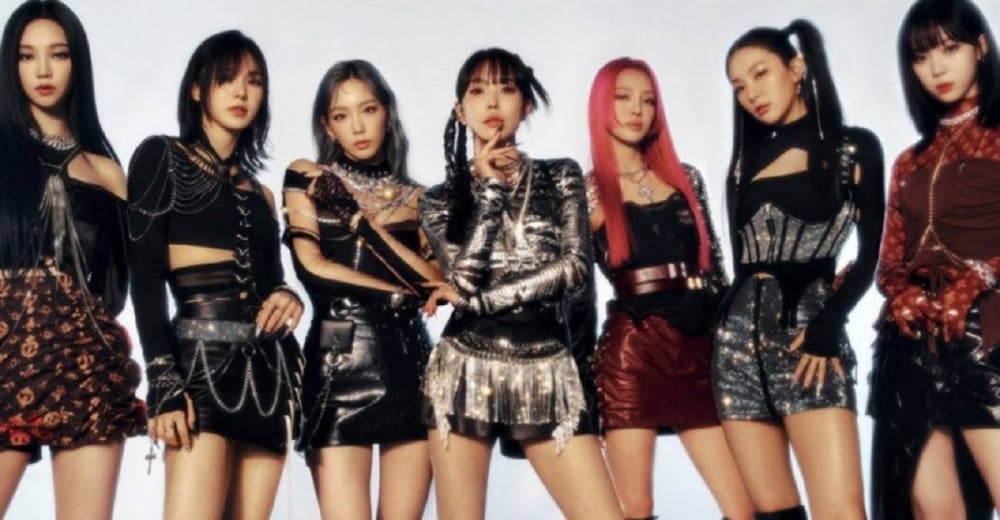 Netizens say they cannot wait for Girls On Top.
As reported, SM Entertainment is preparing to release a new song and performance for their female supergroup that consists of BoA and members of aespa, Red Velvet, and Girls' Generation. The teaser image alone had netizens take to community sites where they expressed their uncontrollable excitement and high anticipation!
The name of this special project comes from BoA's legendary 2005 song "Girls On Top". The group will deliver their special stage on January 1 and release a new song on January 3 at 6 PM KST.
Some reactions include:
"Wow they have already ripped apart everything...they will destroy us"
"This is crazy"
"All these members in one group?!"
"I'm excited like how I was for Super M"
"Wow Taeyeon and BoA look like siblings"
"Wendy T__T"
"I can't believe this is not an edit"
"Love their hairstyles"
"I can't WAIIIIIIIIIT"
"This combo is just....the best"
"Can't wait to hear BoA's voice again"
"SM has gone wild"
"Wow...a girl group with all main dancers and main vocals"
"These girls can just destroy me"
"I am crying"
"Daebak...a new song???"
"They are all hella gorgeous"

How excited are you for Girls On Top?