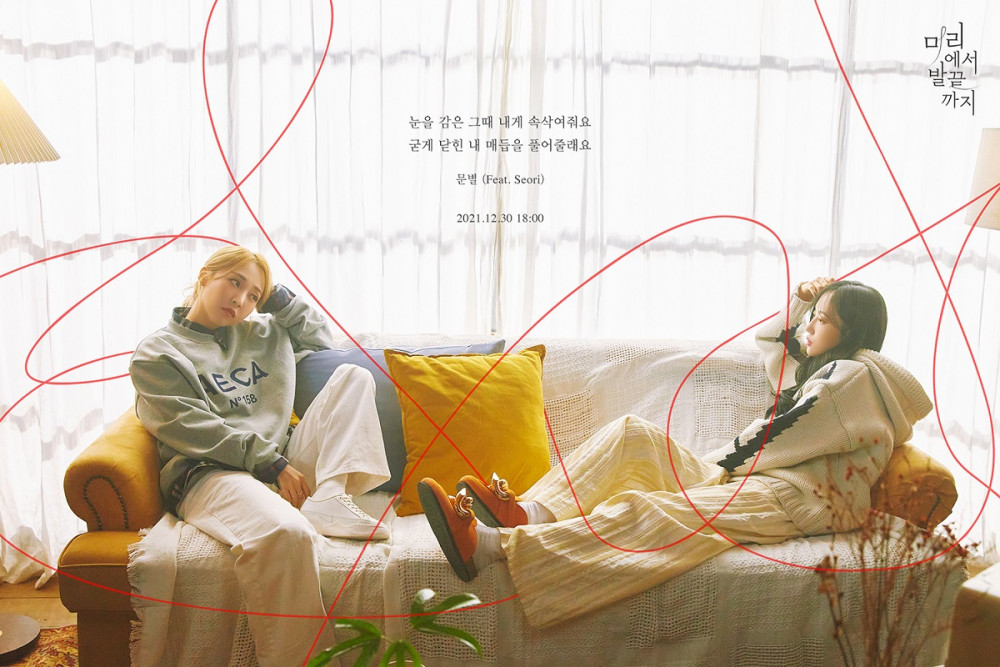 On December 28 KST, Moon Byul unveiled the concept photo for her 2nd pre-release single "From Head to Toe (Feat. Seori)". The single"From Head to Toe" is one of the tracks from Moon Byul's 3rd mini album '6equence', and will be pre-released.

In the concept photo, Moon Byul and Seori sat comfortably on yellow sofa, where the sunlight was seen coming in from behind the white curtain. Further, the pastel-toned props around Moon Byul and Seori created a cozy room. In particular, the lyrics "Whisper to me when you close your eyes / Will you untie my tightly tied knot?" written at the top of the photo raised curiosity on the story Moon Byul will be telling in her upcoming single.

Meanwhile, Moon Byul's single "From Head to Toe (Feat. Seori)" will be pre-released through various music platforms on December 30 at 6PM KST.