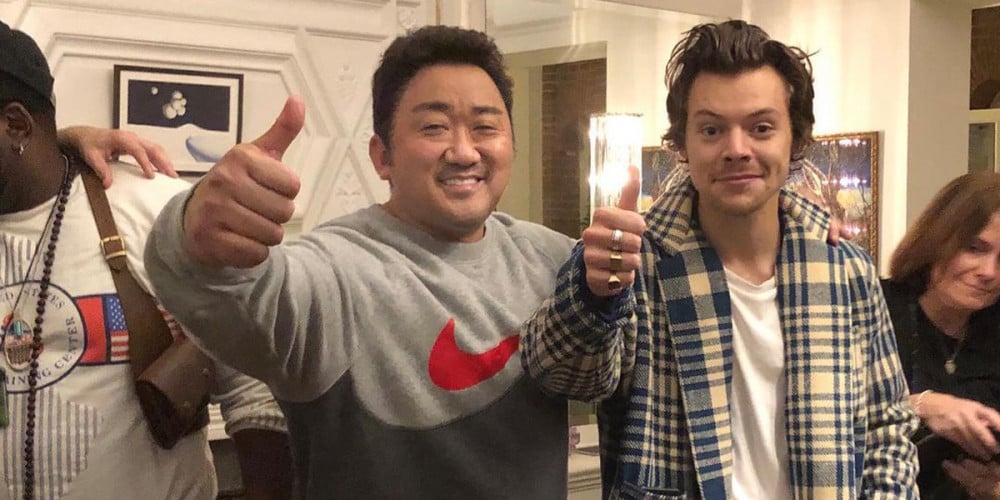 On December 8, actor Ma Dong Suk (Don Lee) took to his Instagram to thanks fans, after his 'Marvel' film 'Eternals' hit 3 million viewers in Korea!
Ma Dong Suk wrote in his Instagram post, "'Eternals' hit 3 million! Thank you!" The star also shared two photos, one of him posing fiercely in his Gilgamesh suit, and another of him wearing a big grin next to his co-star Harry Styles!
Meanwhile, 'Eternals' has now become the most-viewed foreign film in South Korea of 2021, attracting over 3 million moviegoers.