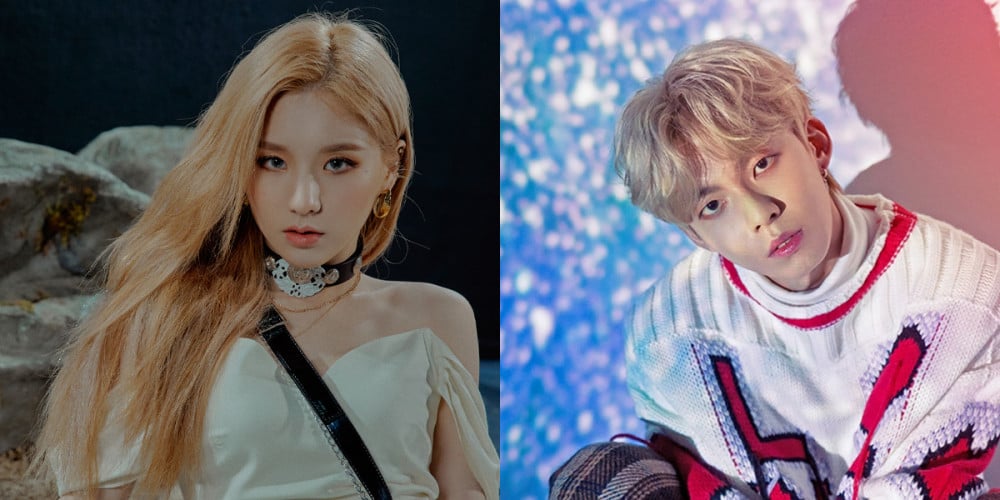 On December 29, a representative of Block Berry Creative quickly stepped up to deny dating rumors surrounding LOONA member HeeJin.
Back on the evening of December 28, HeeJin greeted fans with a 'V Live' broadcast. But during the live, while attempting to show fans something on her iPad, she accidentally scrolled to another photo in her photo album, and fans caught a glimpse of a blonde-haired individual in the photo.
Soon afterward, rumors circulated that HeeJin was dating D1CE member Woo Jin Young, also a former 'MIXNINE' co-star. Some also raised claims that HeeJin's iPad passcode was "970531", which happens to be Woo Jin Young's birthday.
In response to the circulating rumors, a representative of LOONA's agency told media outlets, "The dating rumors are completely false. They have no personal acquaintance whatsoever. The photo captured during the 'V Live' was an image of HeeJin's cousin."