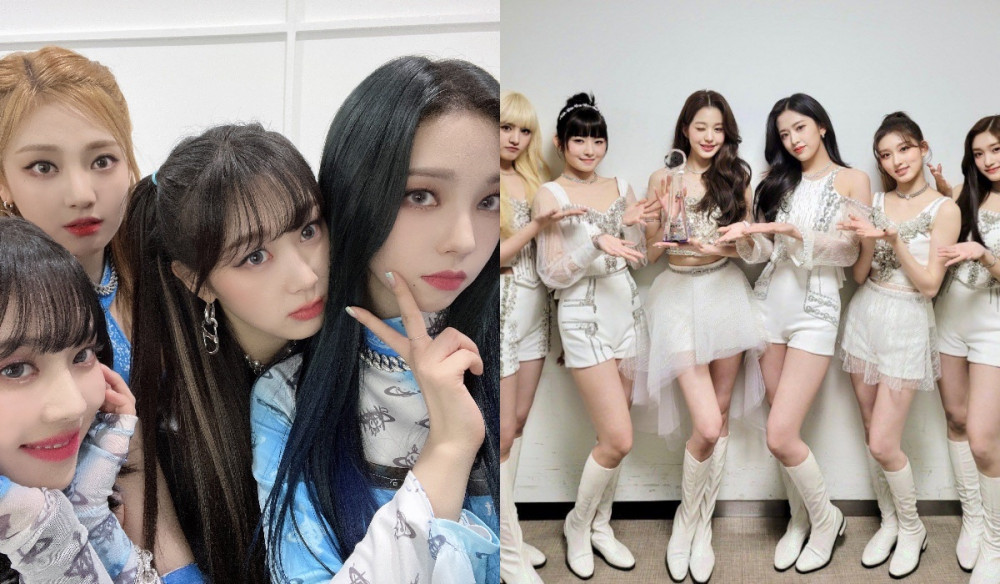 31 industry experts voted the hottest rookie of 2021.

As 2021 draws to a close, a media company News1 ran a survey asking 31 entertainment company representatives and insiders to vote on the hottest rookie of the year.
With 15 out of 31 respondents naming aespa as the hottest rookie of 2021, SM Entertainment's rookie girl group took first place. Some of the comments by the experts include, "The quality of production, marketing, and their music are all superb," "Next Level's success caught my eyes," "Within just a year after their debut, they became a mainstream girl group," "They were the most influential girl group of this year with their high-quality stage performances, unlike a rookie."
IVE came in a close second with 10 votes. Some of the comments by the respondents are, "They set awe-striking records with their debut in all sectors including the sales, music video view counts, and more," "They are the group that has much more to show in the future," "I can see key members including Wonyoung becoming a top actress and model as well," "They came prepared."


The rest of the rankings are as follows. STAYC (2 votes), ENHYPEN (2 votes), Billlie (1 vote), MIRAE (1 vote), LIGHTSUM (1 vote), EPEX (1 vote). One person gave up voting.
The list of agencies of experts who responded to the survey includes RBW Entertainment, JYP Entertainment, Jellyfish Entertainment, MBK Entertainment, FNC Entertainment, KQ Entertainment, WM Entertainment, SM Entertainment, Brand New Music, Cube Entertainment, YG Entertainment, HYBE Entertainment, and more.