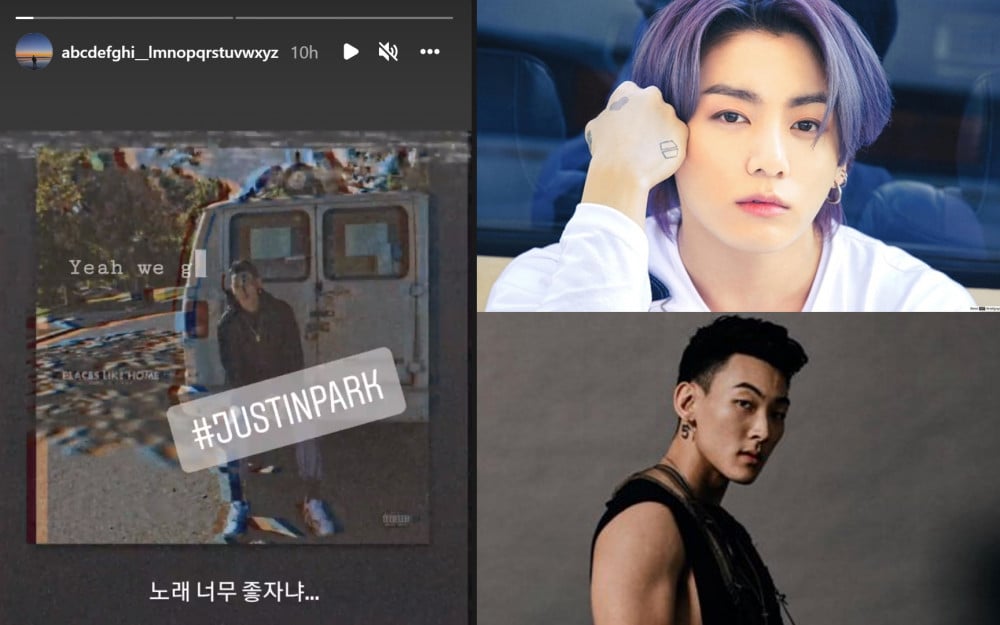 BTS's influence is truly amazing and powerful as they have a huge fandom showing love and support. Additionally, BTS has been at the center of attention as they have been racking up success as well as popularity from all over the world.
Recently, Jungkook directed everyone's attention to another singer as the youngest member recommended a song through his Instagram story. Jungkook shared an Instagram story showing Justin Park's 2018 song "On The Low" and commented, "The song is so good..."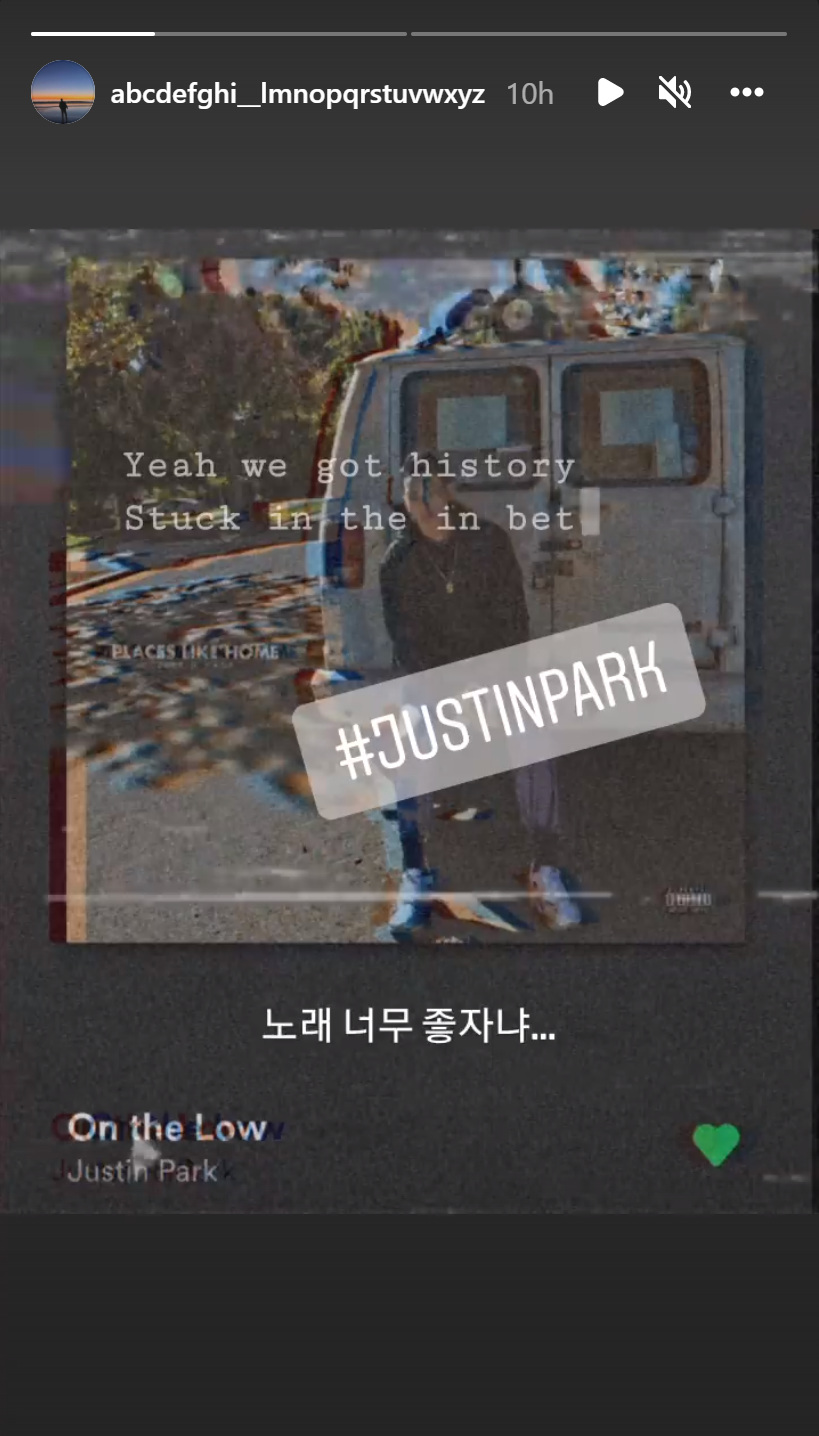 As soon as Jungkook posted his Instagram story with the song recommendation, fans and listeners quickly went to YouTube to hear the complete song by Justin Park. Many netizens commented how the song was exceptional and was sad they had discovered it so late. Many of these netizens commented that they had come to listen to the singer's song after seeing it on Jungkook's social media.
Netizens commented, "you have a great voice and great song!" "I always always ALWAYS find great artists & songs through JK's covers/stories/posts" "sorry Justin for being late to know this great song. is this available on music platforms? like Spotify, I will add to my playlist" and "Also, Justin, I'm sure you might have an apprehension this is momentary or a passing phase of listeners. But trust me, most ARMY are avid lovers of music as an art and we love it when the members recommend us music they love and find. We don't come here just because the members send us here. A lot of Us tend to stay when the music is good and we realize that you as an artist need to be shared with others. So I'm glad jk sent us your way, but also know that we as a community value your art, your talent, and your artistry. May you always be blessed with love and excitement towards what you do."