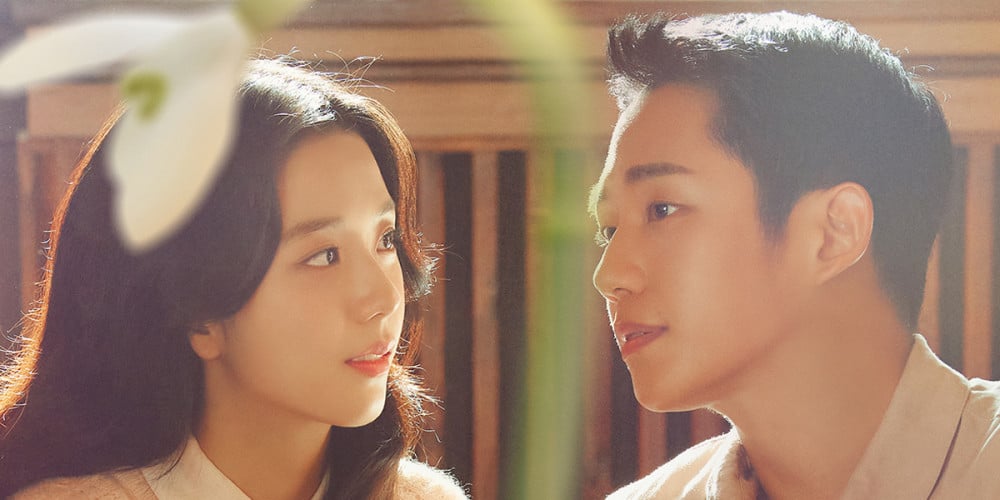 In response to escalating voices of criticism and protest against the new Sat-Sun drama series 'Snowdrop' starring Jung Hae In, BLACKPINK's Jisoo, Jang Seung Jo, Kim Hye Yoon, Yoo In Na, and more, JTBC has released an official statement on December 23 to announce changes to the drama's airing schedule for this week.
JTBC stated:
"Episodes 3-5 of 'Snowdrop' will be aired this week from December 24 (Friday) through December 26 (Sunday).
Episode 3 will be aired on 12/24 at 10:30 PM KST.

Episode 4 will be aired on 12/25 at 10:30 PM KST.
Episode 5 will be aired on 12/26 at 10:30 PM KST.
The controversy regarding JTBC's 'Snowdrop' is ongoing. As is the standard with all on-air dramas, it is impossible to reveal the complete story of any series prior to the program's airing, and this has caused a severe misunderstanding with the development of the first part of the plot. As a result, in order to relieve the concerns of our viewers, JTBC has decided to specially air the drama's upcoming episodes early.
During episodes 3-5 which will be aired this week, the story will reveal why the male character Su Ho, a North Korean spy, was sent to the South, as well as his relationship to the unlawful power system, and why his character was guised as a student protester. The story will further reveal that the Agency for National Security Planning is the very organization which brings in spies from the North into the South, and the true struggle for power and money between the leaders of the North and the South will begin unfold during these episodes. The story will then go on to unveil how the young characters become irreversibly entangled in the secretive dealings between the powerful leaders of the two sides.
JTBC upholds the respect of all views and opinions. In order to pay heed to the views and opinions of viewers, JTBC is closely listening to the conversations currently taking place via the viewer discussion boards and various online platforms. We have chosen to go forward with this special early broadcast in order to resolve the ongoing issues raised by viewers. JTBC promises to continue doing our best in order to hear the voices of our viewers loud and clear, and to bring viewers good quality content in the future.
The variety program 'Liberation Town', which usually airs on Friday evenings at 10:30 PM KST, will instead be aired on December 25 (Saturday) at 6:50 PM KST."