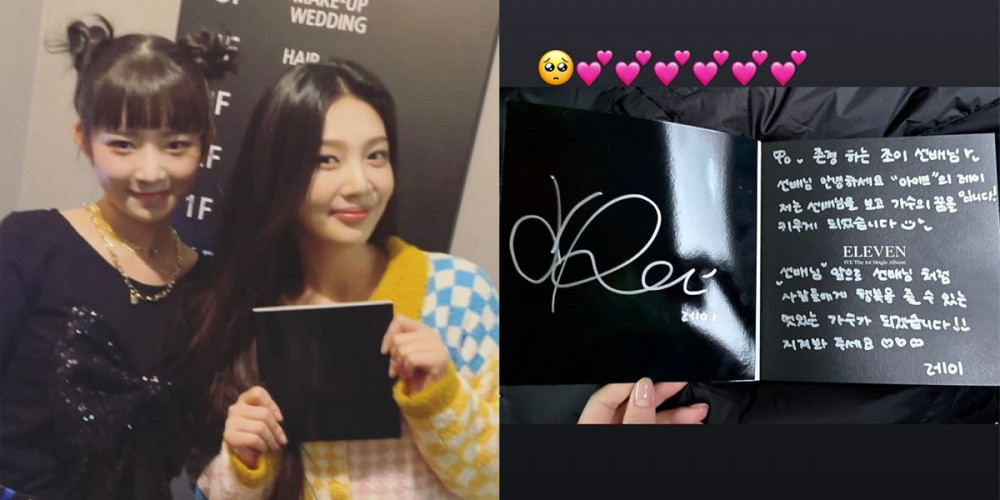 On December 8, Red Velvet's Joy shared that she had received a sweet signed album from an adorable hoobae artist via her Instagram story!
The album was a gift from IVE member Rei, who debuted just one week ago with "Eleven". In the past, Rei has revealed that she is a big fan of Red Velvet, and that her role model was Red Velvet's Joy.
In a hand-penned message written to Joy in IVE's debut album, Rei said, "To. my most respected Joy sunbaenim. Hello sunbaenim, I am IVE's Rei! Growing up, I dreamt of becoming a singer while watching you. I hope that one day, I cam become a great singer who brings happiness to people, just like you. Please watch over me!"
Joy also followed up with a lovely photo of her and Rei, writing, "Angel (flower)(heart). So cute, little Rei (heart)(heart). Fighting."
What a cute interaction between K-Pop's 3rd and 4th generations!