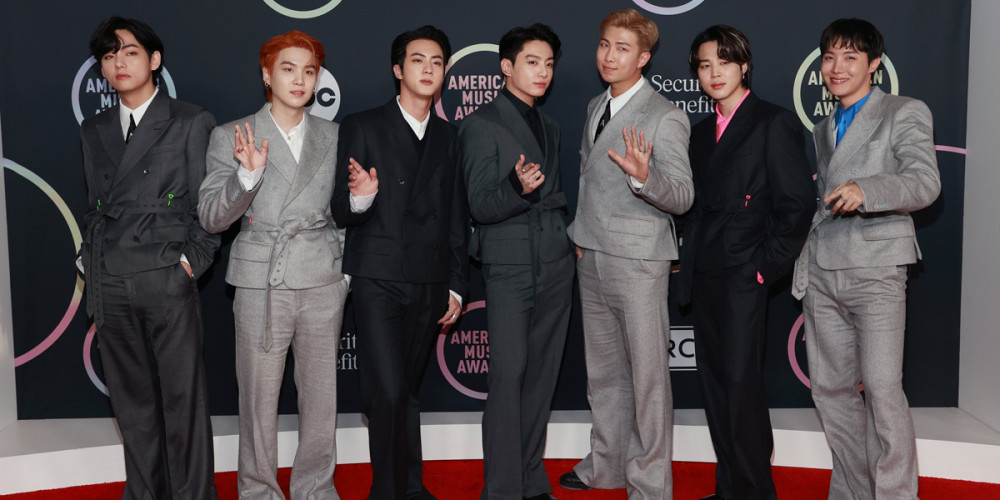 According to media outlet reports on December 2, new quarantine restrictions taking effect beginning tomorrow (December 3 KST) will affect BTS's attendance at the '2021 Mnet Asian Music Awards'.
In light of the spread of the Omicron Coronavirus variant in regions across the globe, the South Korean government has placed new regulations for overseas travelers arriving in Korea. Regardless of their vaccination status, all travelers arriving in Korea beginning on December 3 will be required to quarantine for 10-days.
As a result, as soon as the members of BTS return from their U.S. promotions, they will have to quarantine for 10-days. Currently, the BTS members are scheduled to perform at the '2021 Jingle Ball Tour' in Los Angeles, California on December 3 PST. Even if the group chooses to return to Korea immediately afterward, this would still prevent them from attending the '2021 Mnet Asian Music Awards', which is slated to take place live on December 11.
During the '2020 Mnet Asian Music Awards' last year, BTS swept up 9 different awards, and also performed "ON", "Dynamite", and "Life Goes On". So far, it's unknown if the group was considering attending the '2021 MAMA'.