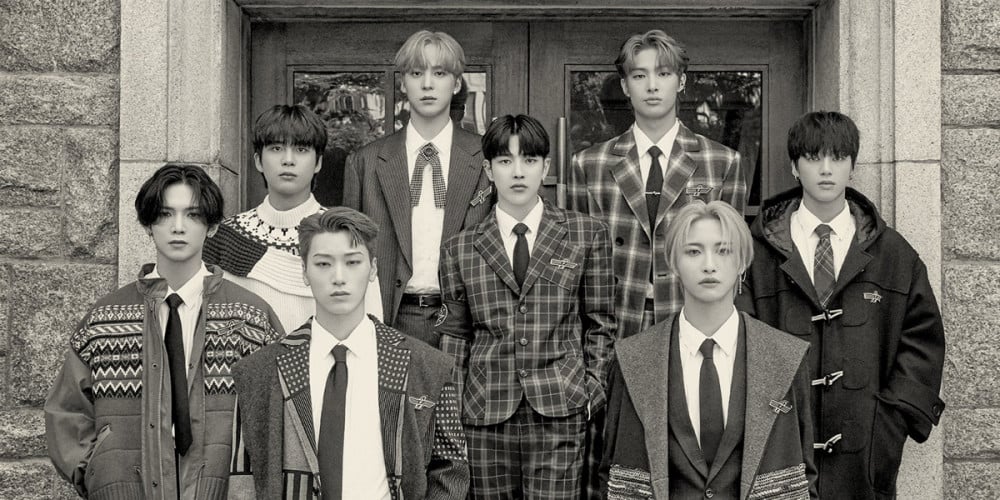 ATEEZ have released a moody, black and white MV teaser poster for their upcoming comeback title track, "Turbulence".
In the teaser poster, the ATEEZ members stand together as if posing for a group photo on their graduation day, keeping in line with the graduation-theme of their latest individual concept images. So far, the ATEEZ boys have hinted at a grand finale to their most recent 'Zero: Fever' series with the release of their upcoming album, 'Zero: Fever Epilogue', by returning to the same jacket photoshoot set from 'Zero: Fever Part 1'.
While the group's full comeback is slated for December 10 at 6 PM KST, ATEEZ plan on releasing their "Turbulence" MV in advance on December 3 at 6 PM KST. Shortly after their comeback ATEEZ will also attend the '2021 Mnet Asian Music Awards' on December 11.