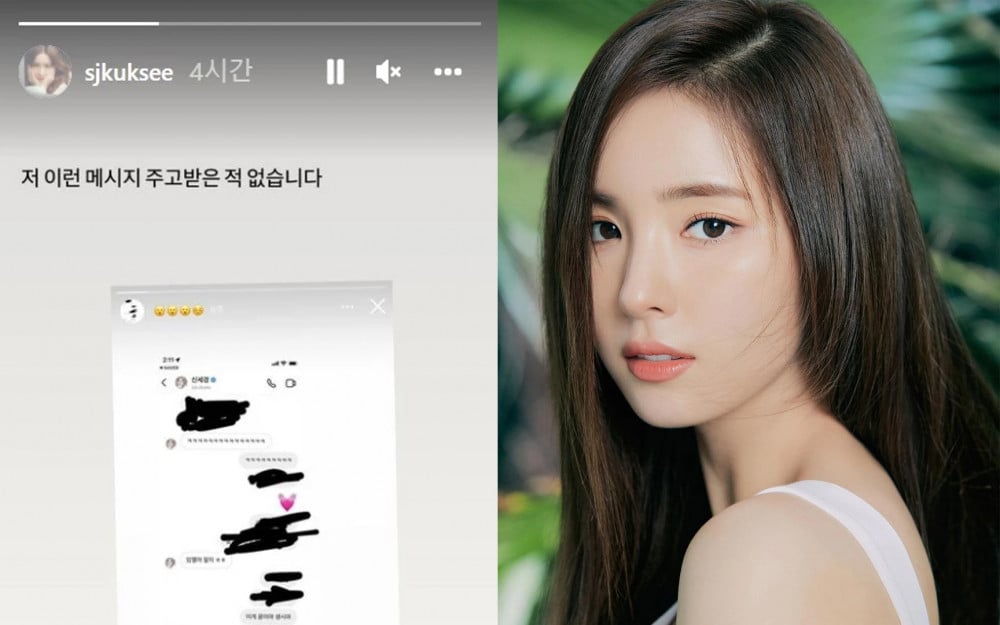 Shin Se Kyung personally clarified the incident in which a fan claimed he received her personal phone number.
On December 27, Shin Se Kyung shared on her Instagram story a captured photo of a direct message conversation. She shared the photo with the caption, "I never had this conversation."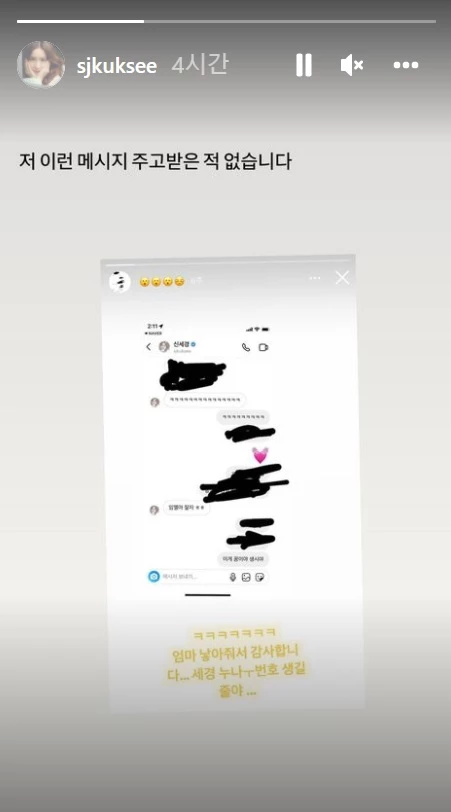 In the photo, one netizen is seen talking with a person who claims to be Shin Se Kyung. The netizen who share this conversation wrote, "Thank you mom for giving birth to me. I never thought I would be able to get Shin Se Kyung's phone number."


In response to this, Shin Se Kyung explained that she had never had the conversation with that netizen nor had she given out her phone number. It seems that the person the netizen was talking with was an impersonation account.