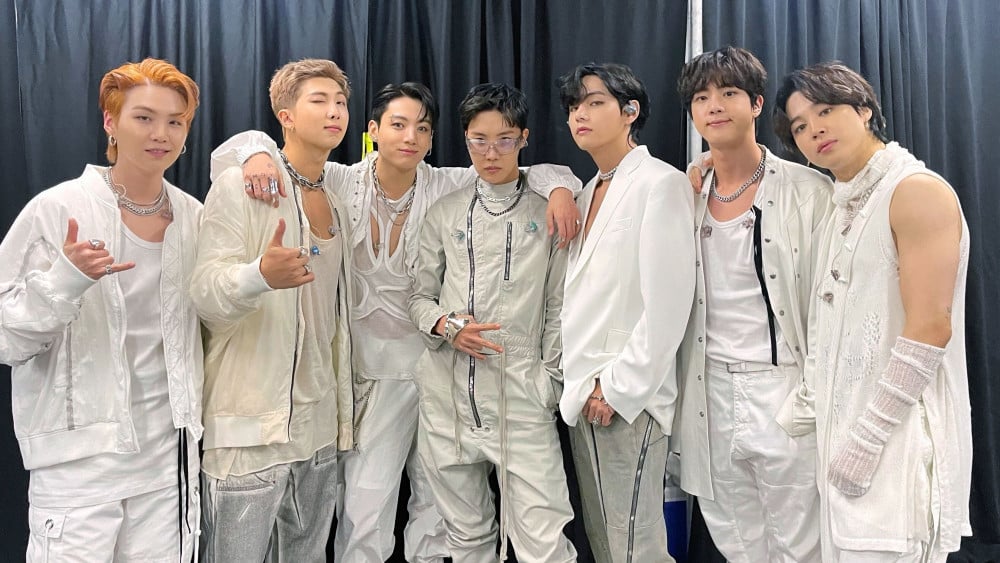 HYBE has released a statement on filming during BTS' 'Permission to Dance on Stage' Los Angeles concerts.

On December 1, the label released the official notice warning against illegal filming on Weverse. Half of 'Permission to Dance on Stage' is now over, and it seems concert-goers have been filming the entire concert in HD and sharing the footage online. With only 2 days left of the concert series, HYBE reminded fans not to illegally film.

HYBE stated, "During the concert for 'BTS Permission to Dance on Stage - LA', actions have violated the artists' portraiture rights and copyrights. Violating BigHit Music and artists' portraiture rights and other copyrights are prohibited, including photographs and videos, voice recordings, and live streaming. Other than cellphones, other filming or recording devices are not allowed on site. In the case you violate these rules, including filming on your phones, you may be asked to delete the footage and be forced to leave."

In other news, fans have been enjoying McDonald's food trucks for free at the BTS concert.