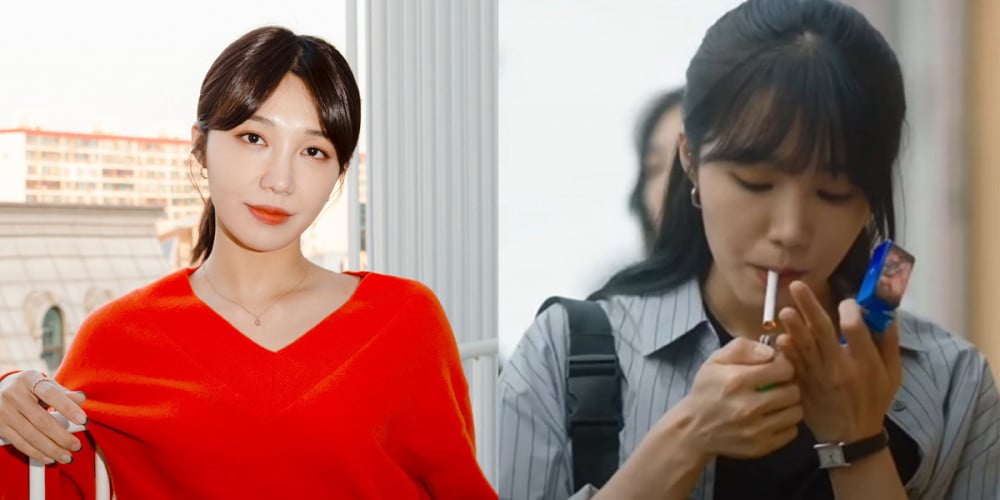 A Pink's Eunji revealed she used a nicotine-free cigarette during her smoking scene in the TVING-original hit series 'Work Later, Drink Now'. However, despite telling her parents about the scene beforehand, they were still shocked.

To celebrate the successful completing of her latest series 'Work Later, Drink Now', Eunji took part in a press interview to reflect on her role. In the drama, Eunji received praise for her "raw" acting as a tough and straightforward character, Kang Ji Goo. Eunji had to pull off various scenes including action, cursing, and even smoking.
Regarding her smoking scene, Eunji recalled, "I remember wondering how I should play that part out because I was very aware of the fact that there was a camera right in front of me, and everyone was watching to see if I could pull off a natural smoking pose."
She continued, "Because I debuted as a member of A Pink, that kind of scene probably came across as a shock for many people. Even while filming, I felt that the staff members all pretended not to pay attention, but they were still watching with curiosity. They prepared a nicotine-free, herbal cigarette for me, and it tasted like mugwort leaves. It actually felt like I was getting moxibustion on my mouth."
In fact, according to Eunji's sister, her parents were also very shocked to see their daughter's smoking scene. Eunji shared, "I told my parents in advance that it was not a real cigarette, but my sister told me that they were still shaken up. She said they stopped what they were doing, and watched very quietly."