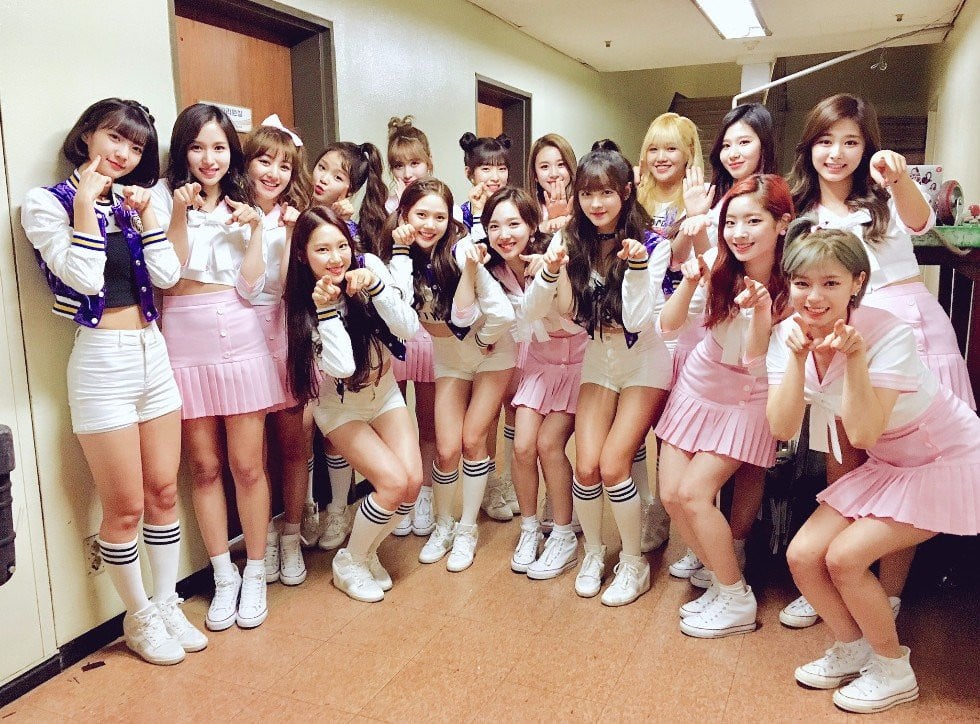 2022 is quickly approaching us, and while everyone is excited for the new year, it may be a pretty nerve-wracking time for some K-pop fans. Some girl groups are headed toward contract renewal in 2022. In 2021, we saw Mamamoo, GFRIEND, and Lovelyz face disbandment (though Mamamoo is a different case as they promised they wouldn't disband). Laboum had a member change during the renewal, and Red Velvet was the only successful girl group that had all members renew their contracts.

This same situation cannot be avoided in 2022, as some girl groups will have to face reality and decide if they want to stick with their current groups & labels or not. Let's take a look and see exactly which groups will have to make these choices.
TWICE
Currently nicknamed the nation's girl group, the nine ladies of TWICE will have to make a decision if they want to stick with JYP or move on with their careers.
Oh My Girl
Oh My Girl, who belatedly saw their spotlight, will also face contract renewal in early 2022. Fortunately, five of the seven members actually already renewed their contracts until 2025 through an early renewal. Jiho & Mimi are the only two who haven't renewed yet, but they are projected to do so.
CLC
CLC from Cube Entertainment will also face contract renewal in 2015. There are no official statements, but the group's inactivity and Yujin's appearance on Girls Planet 999 can show that the group will more than likely disband.
April
April from DSP Media will also face contract renewal in 2015. The group has been pretty much inactive for the last two years following the groups' bullying controversy, and it is unlikely that the group will continue on.
DIA
DIA debuted in 2015; however, the contract renewal will probably be a bit strange as there were quite a few member changes. Nevertheless, the group has been inactive for more than a year, making it unlikely that the group will stay together.
It's crazy to see how so many girl groups debut, yet only a handful survive the seven-year jinx. It looks likely that TWICE and Oh My Girl will continue on with uncertainty for the other groups. Nevertheless, we hope these groups will be able to promote one last time before they can only be remembered in our memories. Which group was your favorite amongst the 2015 debut line-up? Let us know in the comments below!