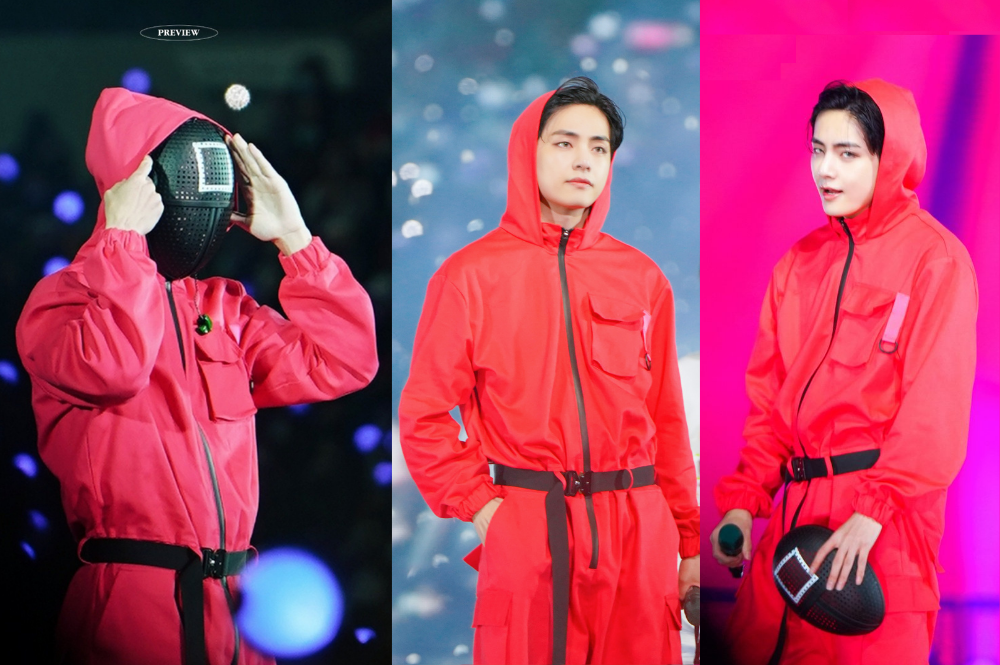 BTS member Kim Taehyung, aka V, never fails to be the life of the party.
On December 2 PST, BTS held Day 3 of their 'Permission to Dance On Stage - Live Play' concert in Sofi Stadium, Los Angeles.
After delivering a stellar performance in the 1st half of the concert, Taehyung surprised and delighted fans by showing up in a full-fledged costume from the hit Korean Netflix series 'Squid Game.'
Dressed in a red tracksuit and black mask, V channeled one of the 'Squid Game' guards from the series.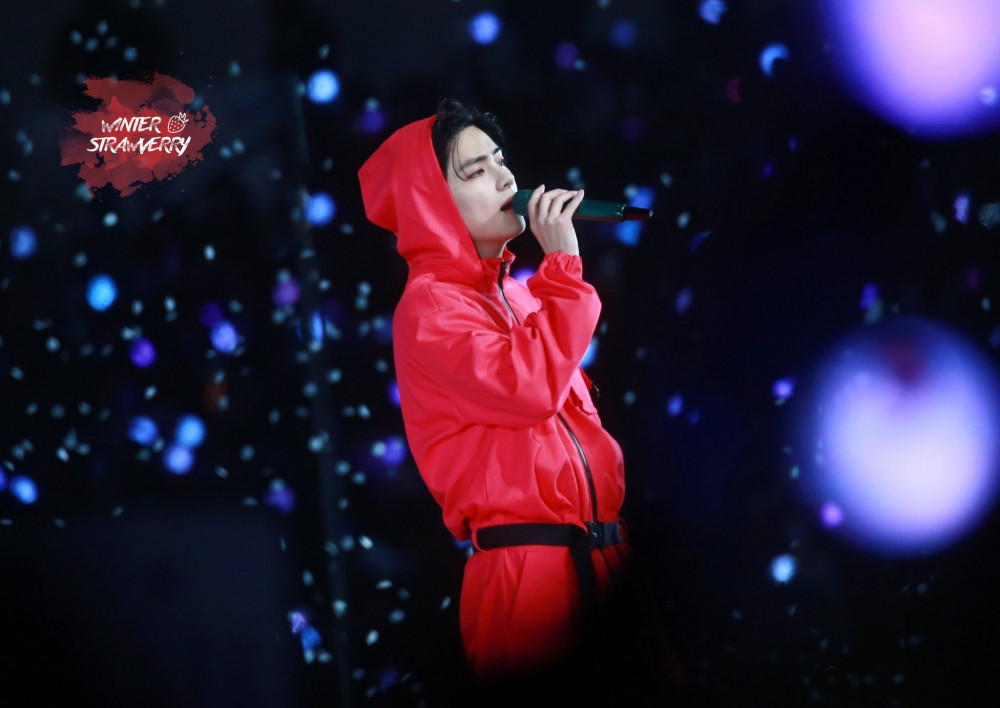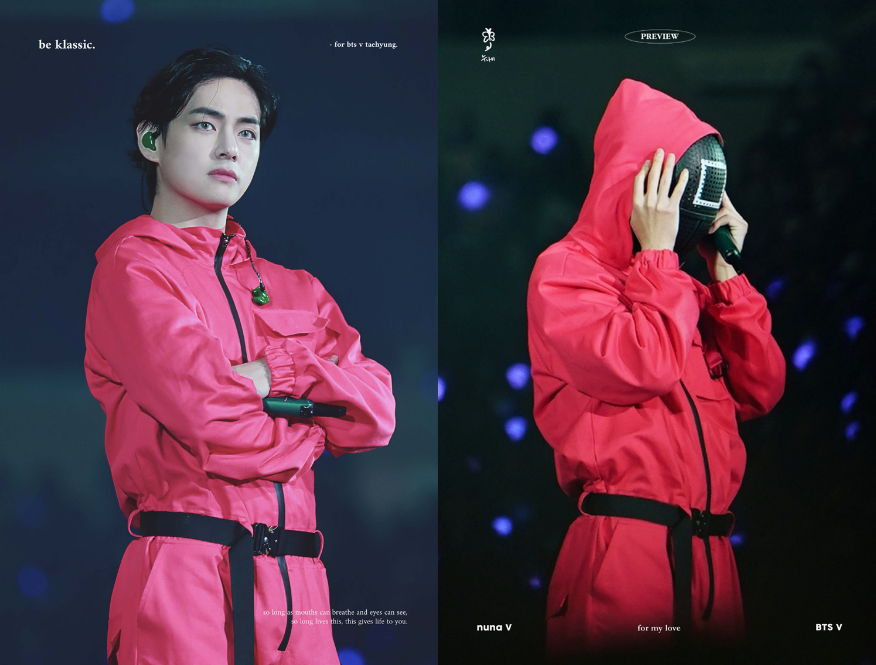 While looking good in his red tracksuit, fans noted the hilarious contrast of Taehyung cosplaying as an evil character while singing about self-love to the audience.
Taehyung was clearly enjoying himself to the fullest, and his comedic and vibrant personality won a lot of hearts during the concert.
A funny moment discussed by fans was when Taehyung tried to act cool twirling a mic, failed, and hurt himself in the process.
ARMYs wasted no time creating memes and sharing funny tweets regarding Taehyung's 'Squid Game' cosplay.
Following the concert, 'Kim Taehyung' trended #5 worldwide on Twitter and became the most-Googled person during the concert and in relation to 'Squid Game.'