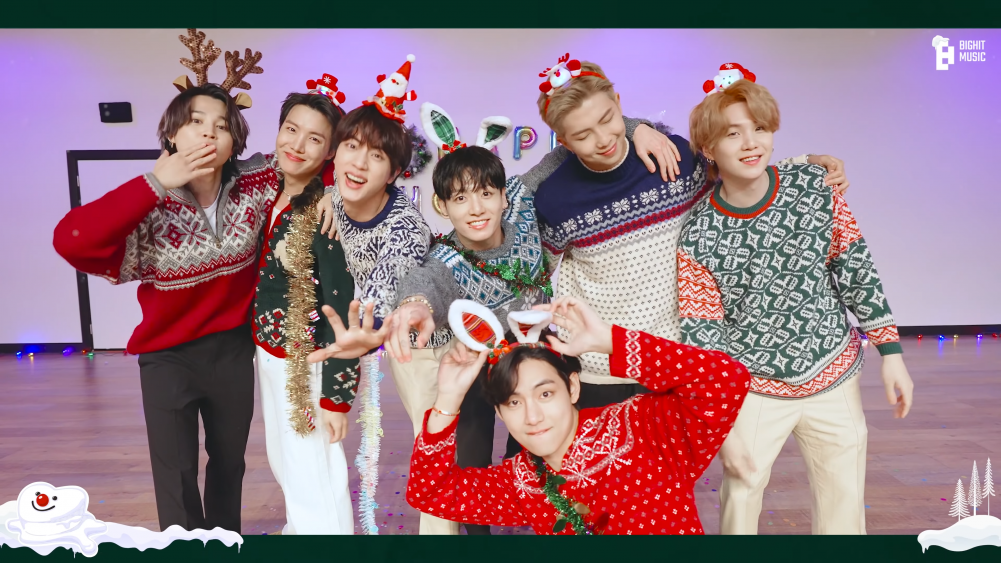 BTS has been well known to provide fans with various contents to keep them busy even while the group is on a break. Every year, BTS packs a calendar full of various videos, songs, albums, and special clips so that their fans do not have a chance to miss them.

On December 24 at midnight KST, BTS released a special 'Holiday Remix' of their hit song "Butter" to celebrate the holiday season with their fans and gift them something special again.
In the video, the members are dressed in holiday sweaters with cute headbands exuding the Christmas vibe as they sing and dance to the holiday tune of "Butter."
After wrapping up their concert in LA, the members officially entered their long break to recuperate and get some rest from the busy year. Nevertheless, BTS has uploaded the holiday video amidst their break time.
So check out the special 'Holiday Remix' choreography video below: