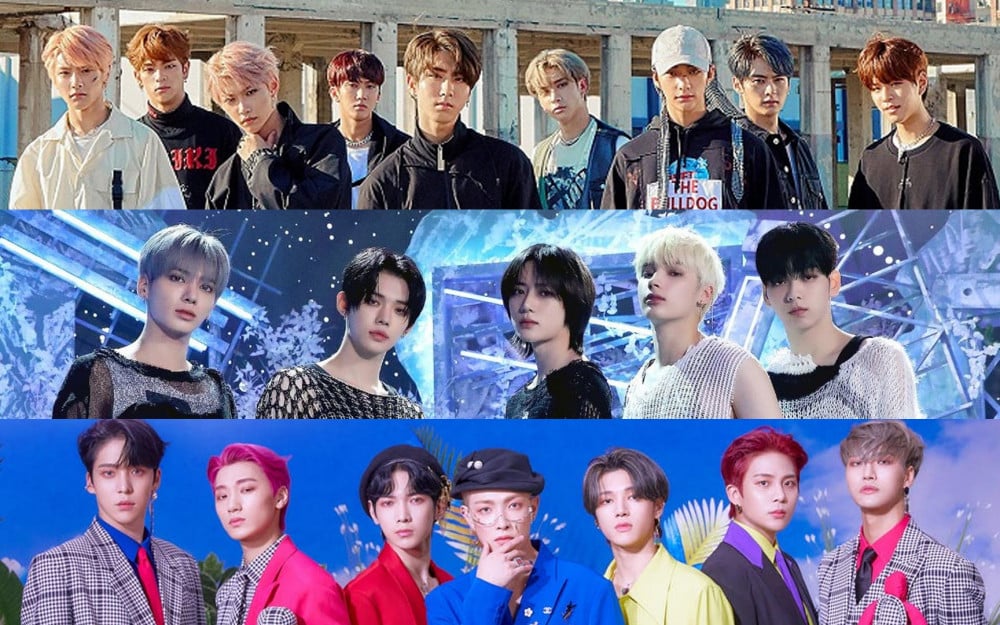 Idol groups often promote their latest albums with the title tracks from that album. These title tracks are often selected as the best song that represents the album and artist promote as they perform the title tracks on various music programs.
However, there is a vast selection of B-side tracks that are well suited to be the title tracks as the songs receive immense love from fans. One netizen began an online community discussion choosing the B-side tracks that are well worthy of being the title tracks of various idol groups.
The netizen gave a list of her favorite B-side tracks and asked other netizens to join and add to the list.
So without further ado, here are some of the B-side tracks that netizens thought were suited to be title tracks.
TXT's "Dubaddu Wari Wari" and "Blue Orangeade"
ATEEZ's "Win" and "Rocky"
Stray Kids' "TA," "Boxer," and "Victory Song"
NCT Dream's "Déjà Vu," and "Life Is Still Going On"
ASTRO's "1 In A Million" and "By Your Side"
Other netizens recommendation includes:
BTS's "Mic Drop," "Dope," "Not Today," and "Save Me"
Seventeen's "Good to Me" and "Thinkin' About You"
ENHYPEN's "Fever"